NASA Is Opening the International Space Station to Citizen Astronauts and Companies. How Much Will it Cost?
NASA will be opening the International Space Station (ISS) for commercial business so that U.S. industry innovation can burgeon in low-Earth orbit. As part of that initiative, NASA will also begin allowing for private astronaut missions to the space station, the organization announced Friday.
A new interim directive from NASA will allow private companies to buy time and interior space on the ISS for producing or marketing their products. It also will allow corporations to use resources (including NASA astronauts' time and expertise) on the ISS for commercial purposes. Starting in 2020, corporations will be able to send their own astronauts to the ISS.
At Friday's press conference announcing the news, NASA representatives further discussed plans to open ISS to commercial businesses, explaining that its long-term goal is to create a robust economy in low-Earth orbit, from where NASA, and other customers, can purchase services. To start the process, the administration is allocating 5 percent of its resources.
The organization explained that, in late 2018, NASA selected 12 companies to conduct studies to assess potential growth of a low-Earth orbit economy and how to best stimulate demand for human space flight. This group brainstormed ways companies may be able to turn profits at the ISS, and they decided that allowing corporations to build and market their products by using ISS resources would help to ignite the economy NASA is seeking to build.
Approved activities must have a connection to the NASA mission, stimulate the low-Earth orbit economy or need the unique environment of microgravity, according to Robyn Gatens, ISS's Deputy Director.
Private astronaut missions will be limited to two flights per year, with about 12 astronauts per year being able to visit the space station.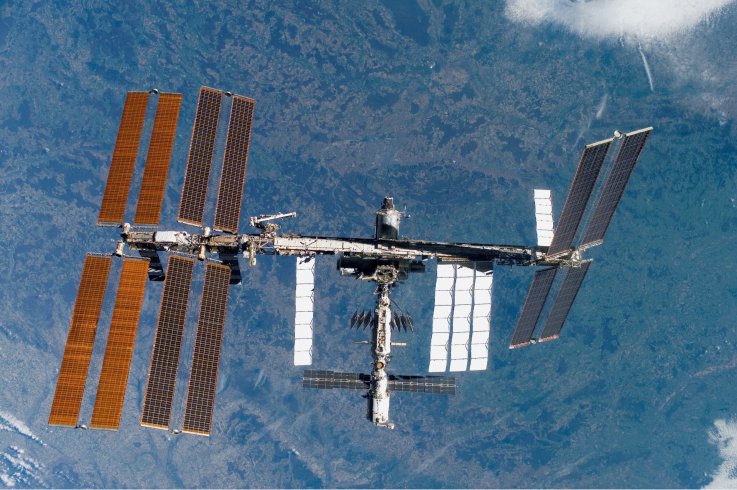 However, companies will have to keep in mind that their astronauts' stay at the station will come at a significant cost. NASA is looking to the private sector to handle transportation and pay accommodations at the station.
As of now, the only options for crew getting to the ISS is via new spacecraft developed by Elon Musk's SpaceX and Boeing, so "whatever prices Boeing and SpaceX set is on them," said Jeff DeWit, NASA's chief financial officer.
To give some idea of the cost, NASA pays about $80 million per seat—a price that it is working to decrease to $50 million per seat—to send its astronauts.
Apart from transportation costs, companies hoping to work on ISS will have to factor in nightly costs at the space station. One night's stay would be about $35,000 for one person, DeWit said.
"It's now up to you to use your creativity—your ingenuity—and figure out how you can generate potentially revenue," said Bill Gerstenmaier, NASA's associate administrator for human exploration.
He added: "This is the beginning of us actively starting open dialogue with the industry to figure out how we can open up space to commercial activities, where revenue can be generated from private sector companies... This is going to be a growing and learning experience for both [sides]."
To improve the efficacy of the agency's plan, NASA is asking for feedback from interested vendors and others via a request for information, with responses due by July 3.
To learn more about opportunities for commercial activities aboard the ISS, visit NASA.gov.
NASA Is Opening the International Space Station to Citizen Astronauts and Companies. How Much Will it Cost? | Tech & Science