A Small Step Towards a Trip to Mars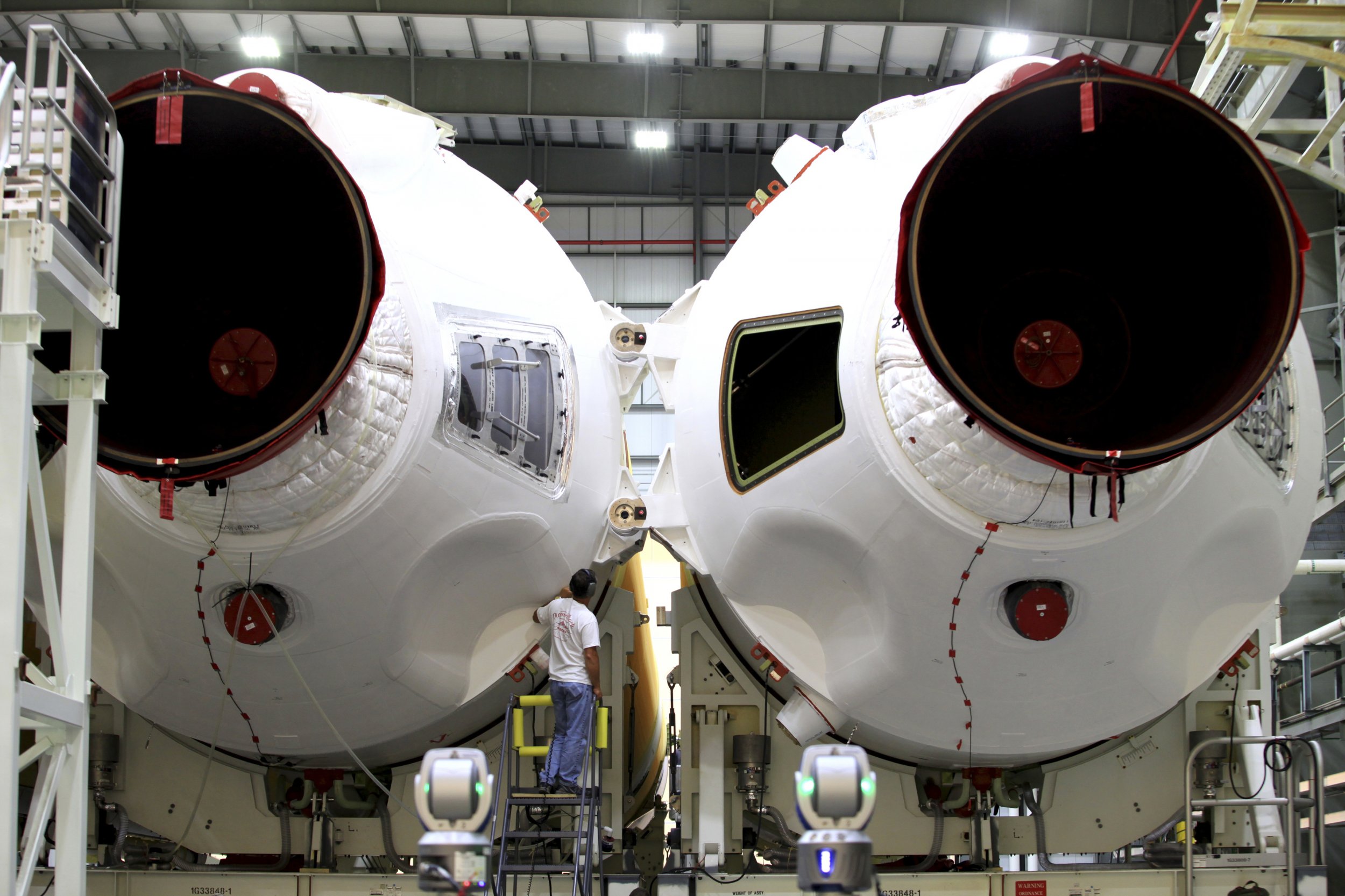 NASA has unveiled details about a test flight for Orion, a spacecraft the organization built "to take humans farther than they've ever gone before." On December 4, Orion will launch from Cape Canaveral, Florida for a two-orbit, four-hour, 3,600-mile flight meant to test the craft for safety systems, particularly high-speed re-entry systems, as the craft will return to Earth traveling at 20,000 miles per hour at a temperature over 4,000 degrees Fahrenheit. Nobody will be on board for the test.
The flight has been dubbed "Exploration Flight Test-1" and will mark the farthest distance from the Earth that a spacecraft designed to carry a crew has traveled in over 40 years, NASA said. By comparison, the International Space Station is only about 240 miles up from the ground. It will cost $375 million (not including the cost of the capsule, which can be reused.)
For future flights, Orion will lift off using an entirely new heavy-lift rocket system, Space Launch System (SLS), which was designed to send humans into deep space. The first SLS test is set for 2018 and will include an orbit around the moon, which may become a manned flight. SLS is designed to allow the first visit by humans to an asteroid and, eventually, to Mars.
During a media event at the Kennedy Center, NASA referred to Exploration Flight Test-1 as "our first step in our journey to Mars."
"This is just the first of what will be a long line of exploration missions beyond low Earth orbit, and in a few years we will be sending our astronauts to destinations humans have never experienced," said Bill Hill, deputy associate administrator for Exploration Systems Development, in a statement. "It's thrilling to be a part of the journey now, at the beginning."
While NASA has big plans for Orion, manned missions are not planned till after 2020, so a Mars excursion may not be possible until the later 2020s or 2030s. Though 3,600 miles is the longest trip in quite some time, Mars is an average 140 million miles away, and much work is needed to ensure the craft can be safe and comfortable enough for a crew to make that extremely long space journey.
Though, with the crash of both Antares and SpaceShipTwo, the past several weeks have been difficult for the space industry, NASA's officials are determined to make it to Mars. "This mission is significant in that it enables human spaceflight to deep space and to destinations that we have yet to imagine," NASA's Orion Flight Director Mike Sarafin told the Orlando Sentinel, "We intend to test ourselves on this mission, and we intend to test our spacecraft."