NASA Photos: New Images from Space Show Rings on Planet Saturn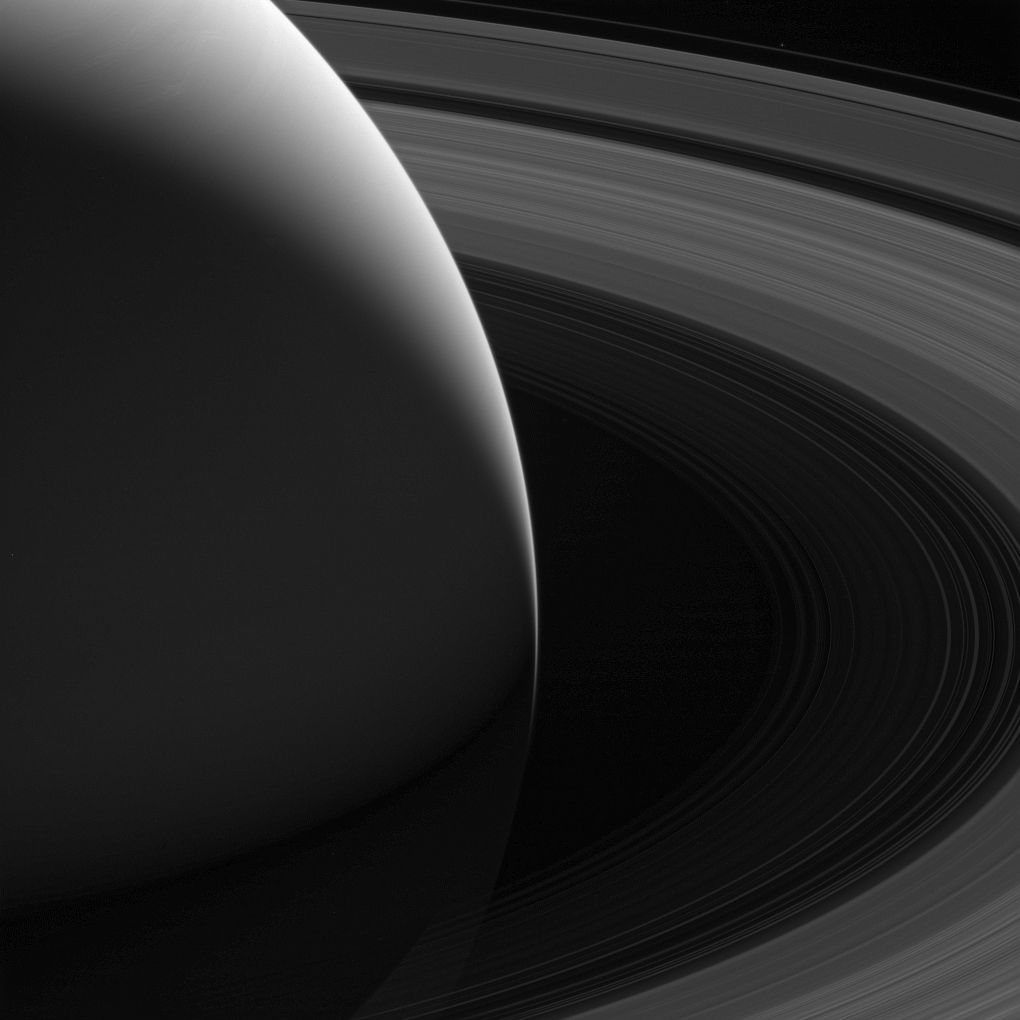 Here's a little dose of space porn for Saturn fans: NASA leaked a photo of the planet in all its ringed glory on its website.
As the space organization explains in a blog posted today, the black-and-white photo depicts the lines of Saturn's notable rings. The planet's moon, Pandora, can be seen orbiting near the F ring, though its small size makes it hard to detect.
Related: Hurricane Damage Photos: See How NASA Sites in Houston and Florida Were Affected
NASA explains this image focuses on one side of Saturn's rings accentuated and lit by the sun, roughly 19 degrees higher than the ring plane. The photograph was taken in the Cassini spacecraft on August 12, according to the blog post.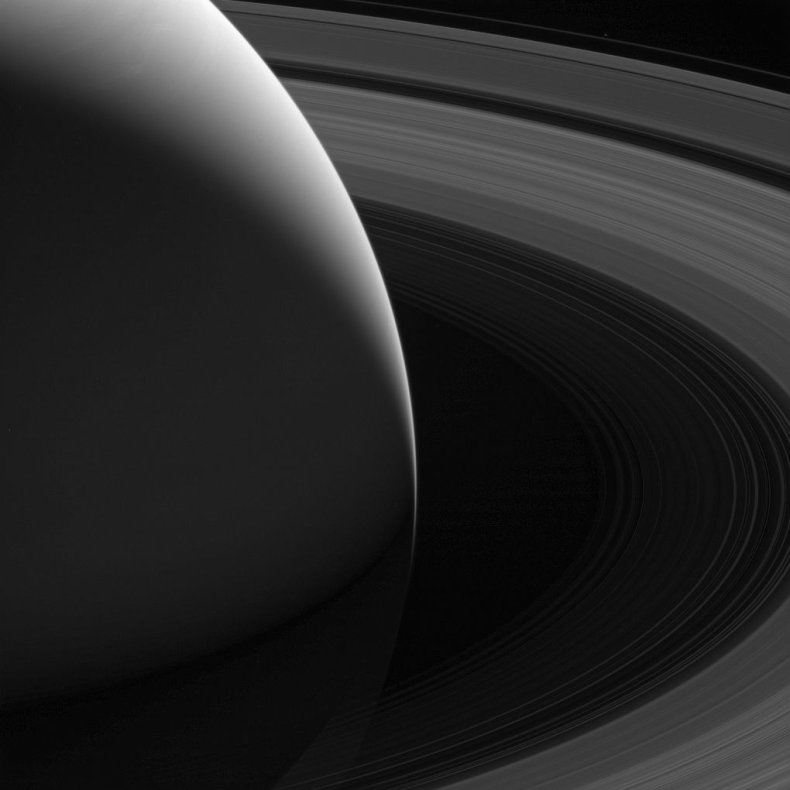 "Also in this image is the gap between Saturn's cloud tops and its innermost D ring through which Cassini would pass 22 times before ending its mission in spectacular fashion in Sept. 15, 2017," NASA details in the post, explaining how this area was frequently photographed. "Scientists scoured images of this region, particularly those taken at the high phase (spacecraft-ring-Sun) angles, looking for material that might pose a hazard to the spacecraft."
The photographs were taken roughly 581,000 miles from the planet and 691,000 miles from Pandora.
According to the agency, Cassini was one of NASA's most ambitious launches. The craft had many instruments and cameras that allowed it to take better measurements and more detailed photographs in a variety of lighting conditions.
Cassini ended what NASA dubbed its grand finale on September 15. The last orbits consisted of the final 22 trips on its 20-year journey. As NASA described Cassini's epic end on its website, "...the spacecraft traveled in an elliptical path that sent it diving at tens of thousands of miles per hour through the 1,500-mile-wide (2,400-kilometer) space between the rings and the planet where no spacecraft had ventured before."
The mission was launched in October 1997 and, according to NASA, spent 19 years, 11 months, 3 hours, 12 minutes and 46 seconds in space exploring Saturn. The spacecraft met a dramatic ending when it purposely traveled into the depths of Saturn's atmosphere, collecting and sending data back to NASA until its last living robotic breaths. Space enthusiasts can look back fondly on the project through the archived photos. However, we're willing to bet that NASA will continue to delight with even more updates from this incredible spacecraft and its final mission.
Archived photos from Cassini: