NASA Photos Show California Wildfires From More Than 200 Miles Above Earth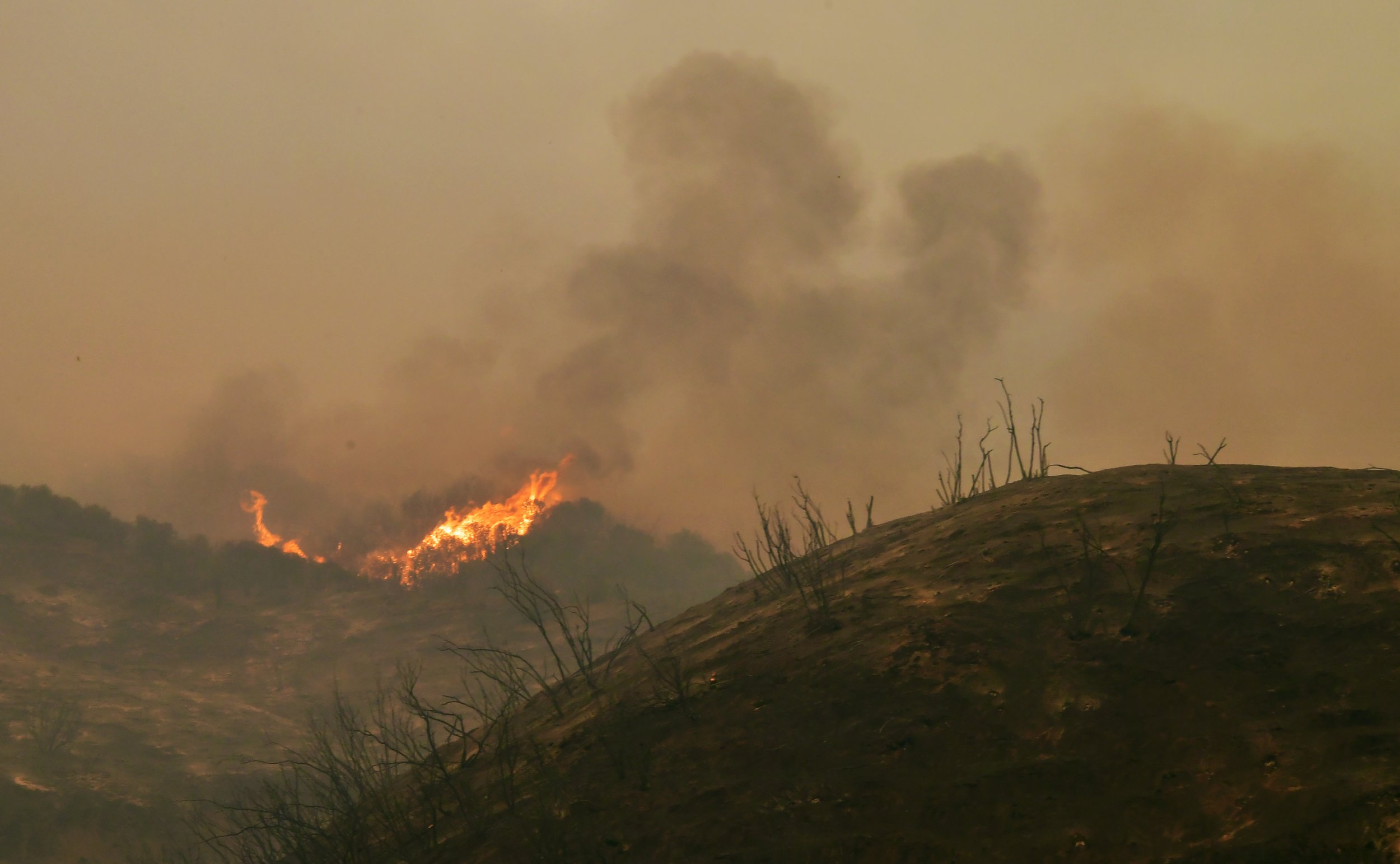 NASA shared stunning images showing what the California wildfires look like from space. In the photos you can see flames blazing over the southern part of the state, as smoke drifts over the Pacific Ocean.
On Thursday afternoon, astronaut Randy Bresnik took to Twitter, to share the smoke-filled images captured aboard the International Space Station—a spacecraft that orbits more than 200 miles above Earth.
"It looks like the winds have shifted and hopefully dying down," Bresnik wrote. "Nice to see Point Mugu and Oxnard again, hopefully Ventura soon."
When the fires were just beginning, he was asked if they could be seen from space. "Unfortunately we can," Bresnik tweeted on Wednesday evening, accompanied by a series of devastating images.
The European Space Agency also photographed the Thomas fire, 143,000-acre blaze, which quickly spread through Ventura County.
"Active fires appear orange; the burn scar is brown. Unburned vegetation is green; developed areas are gray," the space agency said, explaining the colors seen in their false-color image.
Smoke and ash seen in the photos can cause serious health problems, especially among older adults. As of Friday, the thick smoke already caused the death of at least one woman, 70-year-old Virginia Pesola.
The Thomas fire—which is the largest of the all the fires occurring in the state–killed Pesola when she got into a traffic incident during an evacuation. The event lead her to die from "blunt force injuries with terminal smoke inhalation and thermal injuries," a county medical examiner told The Washington Post.
On Friday, President Donald Trump declared a state of emergency in California and ordered federal assistance be provided to the victims affected in multiple counties.
"This action will help alleviate the hardship and suffering that the emergency may inflict on the local population, and provide appropriate assistance for required emergency measures. . .to save lives and to protect property and public health and safety, and to lessen or avert the threat of a catastrophe in the counties of Los Angeles, Riverside, San Diego, Santa Barbara, and Ventura," according to a statement from The White House.