NASA Plans to Land on the Moon by 2024
Three U.S. companies are in the running to create the next human landing system as part of NASA's Artemis program that will return Americans to the lunar surface by 2024.
Under the Artemis program—named for the twin sister of Apollo in Greek mythology—NASA plans to return the next man and the first woman to the moon.
The Artemis program will be a public-private partnership between NASA and commercial partners to build the human landing system, which will cost $967 million for all three contracts.
"With these contract awards, America is moving forward with the final step needed to land astronauts on the Moon by 2024, including the incredible moment when we will see the first woman set foot on the lunar surface," NASA Administrator Jim Bridenstine said in a statement on Thursday.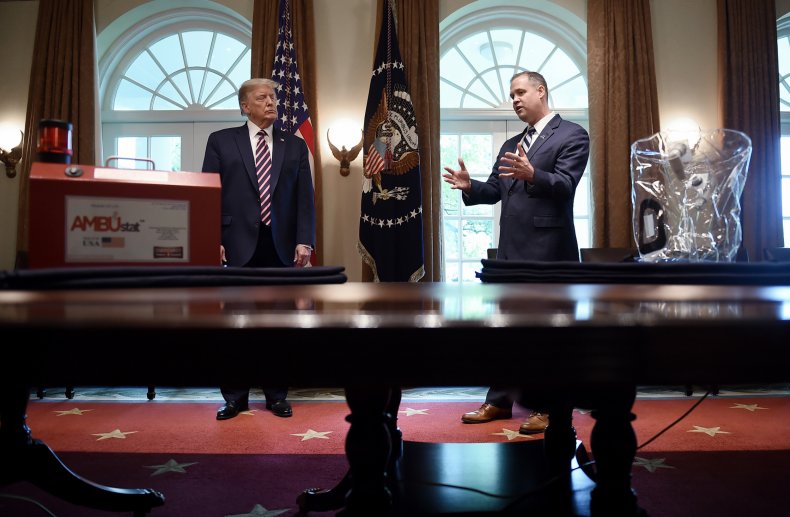 The companies chosen by NASA will design and develop prototype lunar landing vehicles that will be presented to NASA officials in 2021.
The companies awarded contracts by NASA are:
Blue Origin of Kent, Washington
Dynetics of Huntsville, Alabama
SpaceX of Hawthorne, California
The contractors for each of the human landing system concepts have until the end of February 2021 to refine their designs with NASA officials determining which of the contractors will conduct missions to demonstrate lunar landing and mobility on the lunar surface.
"I am confident in NASA's partnership with these companies to help achieve the Artemis mission and develop the human landing system returning us to the Moon," said Lisa Watson-Morgan, HLS program manager at NASA's Marshall Space Flight Center in Huntsville, Alabama.
In May 1961, President John F. Kennedy addressed a joint session of Congress and proposed sending Americans safely to the moon and returning them by the end of that decade.
Eight years after that address, Astronaut Neil Armstrong made history.
Armstrong, who commanded the Apollo 11 mission, stepped from the lunar lander spacecraft on July 20, 1969, and became the first man to walk on the moon.
Subsequent trips to the moon followed, with the final mission taking place on December 11, 1972, when Apollo 17 commanded by Eugene Cernan landed on the moon.
Just like Kennedy's pledge helped launch the Apollo program, President Donald Trump helped ignite the Artemis program.
On December 11, 2017, Trump signed Space Policy Directive 1, making lunar exploration an official policy, NASA officials hope will be a tool for sustainable exploration of the moon and the Earth.
The program will also serve as a jumping-off point for future space explorations, and possibly a Mars exploration mission by 2028.