NASA Removes Astronaut Who Would Have Been First African American ISS Crew Member From June Launch
NASA announced on Thursday that it was shuffling astronaut assignments for launches taking place later this year. Jeanette Epps, who was scheduled to launch in June, was removed from the mission, replaced by Serena Auñón-Chancellor. If Epps had launched in June, she would have become the first African American space station crew member and the seventh African American sent to space.
In the announcement, NASA offered no explanation for why the changes were made. In an email, spokesperson Stephanie Schierholz wrote, "A number of factors are considered when making flight assignments; decisions are personnel matters for which NASA doesn't provide information."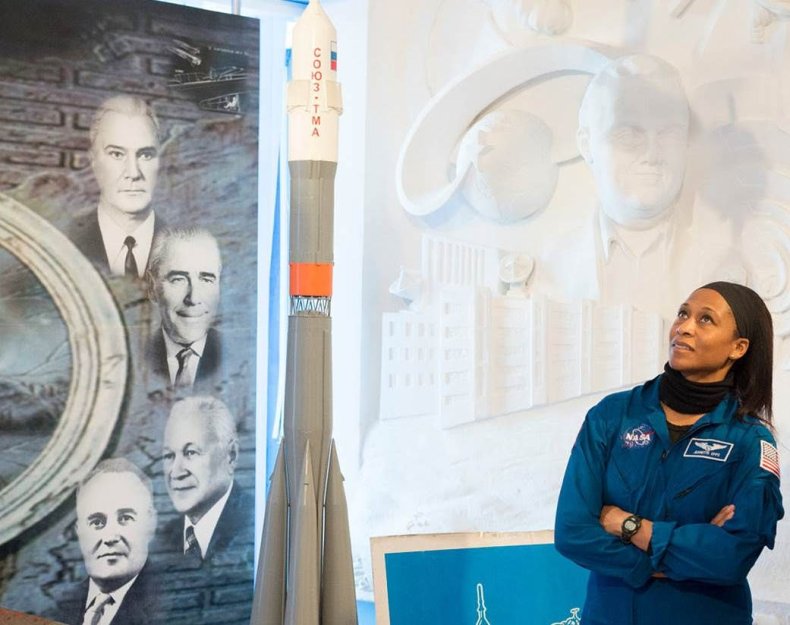 Before becoming an astronaut in 2009, Epps earned a doctorate in aerospace engineering and spent seven years working for the CIA. She was a back-up member of Expedition 54/55, the trio of astronauts that launched in December. Her June launch, to which she was assigned in January 2017, would have been her first trip to space. While Epps would have been the first African American to serve on a space station crew, six other African American astronauts have flown on the space shuttle in shorter space missions.
Epps and Auñón-Chancellor entered astronaut training at the same time, although, as a surgeon, Auñón-Chancellor had previously worked with space crews. Prior to the reassignments, she had been Epps's back-up.
While Epps is ground-bound, she will be based at the Johnson Space Center in Houston to continue training and work in the agency's astronaut office. Auñón-Chancellor had been due to launch in November; her November spot has been filled by Anne McClain. Auñón-Chancellor will launch in June with fellow astronauts Alexander Gerst, a geoscientist with the European Space Agency, and Sergey Prokopev, a Russian military veteran.
Read more: Space Fever: Astronauts Risk Hitting 104 Degrees During Exercise, Making Mars Trip Dangerous
According to Ars Technica, astronauts have been reassigned as late as one week before launch on one occasion in 1970. However, in that case, the astronaut risked being exposed to rubella and was delayed for his own safety, a rare example of NASA offering an explanation for a reassignment.