NASA Astronaut Candidate Robb Kulin Resigning, Agency Confirms
After the 12 newest NASA astronaut candidates were announced on June 7, 2017, they set out to start their two years of mandatory training. Once they complete their training, they will be eligible for assignment.
Monday, NASA confirmed to Newsweek that one member of its 2017 astronaut class was set to resign at the end of the month due to personal reasons. Robb Kulin will be ending his astronaut training with NASA effective August 31, and will not be replaced, Brandi Dean, of the NASA Public Affairs Office, told Newsweek on Monday.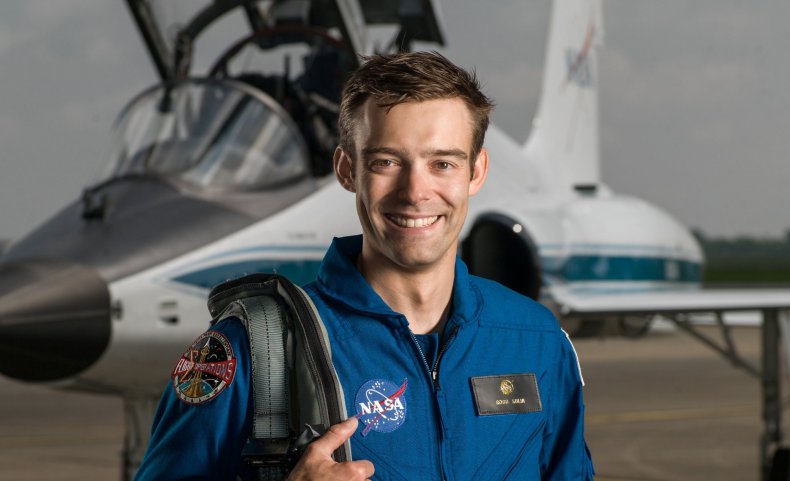 The class of 12, which has been training in NASA's Astronaut Office for a year now, was chosen from more than 18,000 applicants. NASA first weeded out those who didn't meet its basic requirements. It then chose the 500 most qualified people, and after checking the references of those astronauts, 120 people were chosen. They went to NASA for interviews and some testing before the group was narrowed down to just 50. After the second round of interviews and more in-depth testing, the candidates were chosen.
Before Kulin, a native of Alaska, was chosen by NASA, he was a senior manager at SpaceX, where he worked on flight reliability. He had also worked as an ice driller in Antarctica and as a commercial fisherman.
Kulin got his bachelor's degree in mechanical engineering from the University of Denver, according to his NASA bio. He later earned his master's in material science before receiving a doctorate in engineering, both from the University of California San Diego.
The specific reason for his resignation was unclear and attributed to "personal reasons."
"He will not be replaced in the astronaut candidate class," Dean told Newsweek. "When selecting an astronaut candidate class, we estimate needs within the astronaut corps based on available information at the time, and account for the fact that we cannot fully predict attrition levels and other issues that might affect the number of astronauts available for assignment."