NASA Rocket Launch to International Space Station Delayed by Stray Plane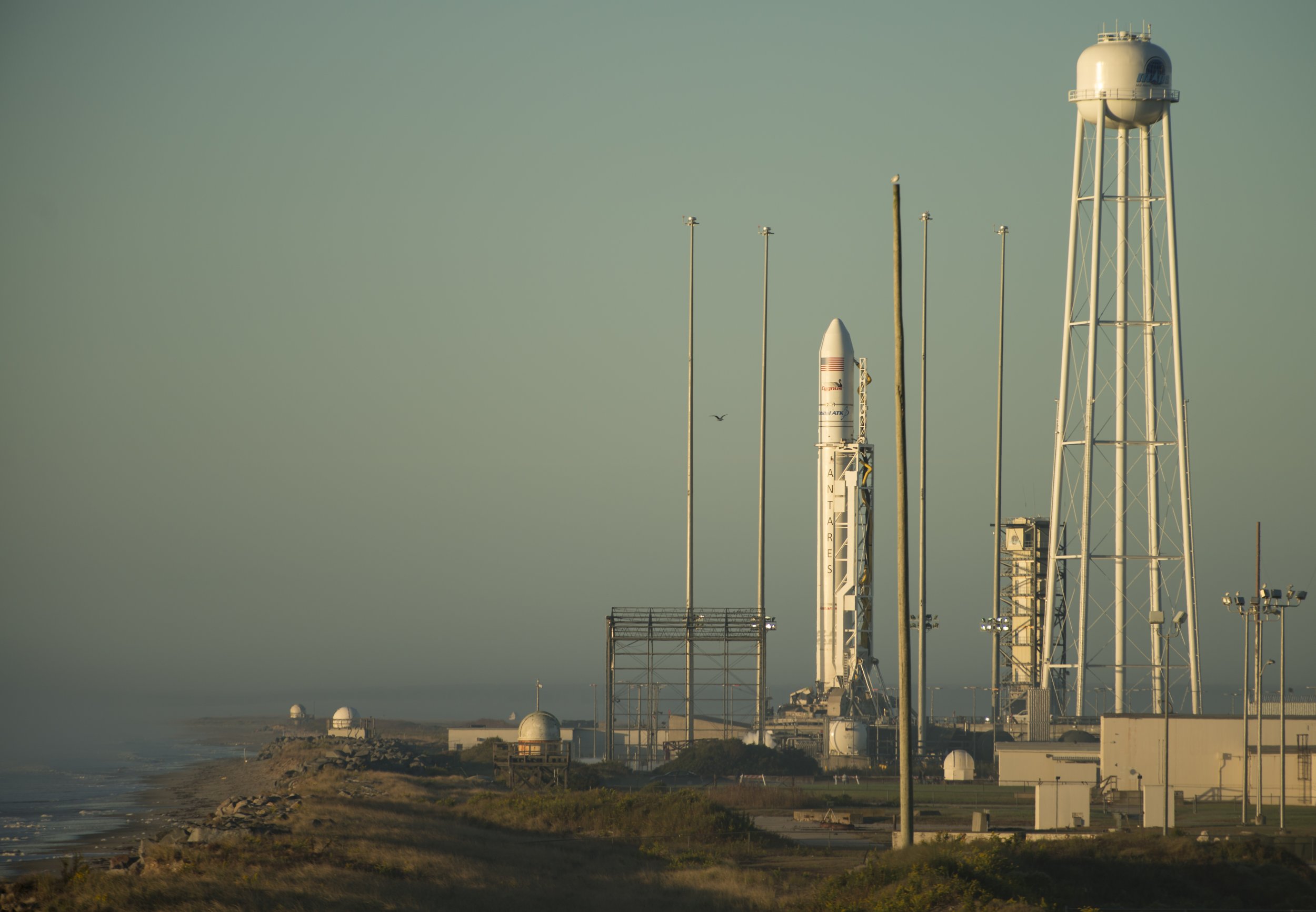 A NASA rocket launch was delayed on Saturday morning thanks to an unexpected visitor: a stray plane.
"We have confirmed that the aircraft that aborted today's launch attempt was a small aircraft flying at about 500ft approximately 6 miles offshore," according to the space agency's Twitter account for the Orbital ATK.
In a later tweet, it was confirmed that the spacecraft remains "healthy" and is all set to launch. The Orbital ATK Antares rocket carrying the Cygnus cargo spacecraft will now attempt to blast off on Sunday at 7:14 a.m. EST, according to a statement from NASA.
As the rocket launches from the Wallops Flight Facility in northern Virginia, it may be visible to many along the East Coast, Space.com reported. Depending on the weather, the rocket may possibly be seen from Connecticut to South Carolina—but there's a catch.
"We'll be flying into the sunrise, so it may make it a little harder to view it far down range," Kurt Eberly, Antares deputy program manager at Orbital ATK, said during a news conference, according to Space.com. "But near range, it should be plenty viewable."
The public is also welcome to view the blastoff up close at the NASA Visitor Center at Wallops or online via NASA TV. On Saturday, thousands of people came out into freezing temperatures for what they thought would be an eventful morning. However, the unexpected aircraft quickly altered plans.
"A plane? Seriously? I drove six hours just to watch a plane fly over the launchpad," Michael Vargas, who traveled from New York City, told Space.com. "I have to head back today to grade school papers, so I can't stick around to see it tomorrow. What a bummer."
The rocket will be carrying a spacecraft with a large supply of items to the International Space Station (ISS), including "more than 7,000 pounds of food, clothing and experiments," NASA says.
It's expected to arrive on November 14, at the earliest. The supply run marks the second ISS mission for this type of spacecraft, The Washington Post reports. The first mission happened on October 17, 2016, after a failed attempt two years prior.