NASA Still Doesn't Have an Administrator 6 Months After Nomination
Updated | About 60 members of the House of Representatives urged their Senate counterparts to approve the nomination of President Trump's proposed NASA administrator in a letter delivered on Tuesday. Jim Bridenstine, a representative from Oklahoma, was nominated in September and spoke in front of the Senate Committee on Commerce, Science and Transportation in November.
The position has been vacant since Charles Bolden resigned in January 2017. But the nomination became somewhat more pressing last week when NASA Acting Administrator Robert Lightfoot announced that he would retire at the end of April.
"With many milestones fast approaching, NASA must have a presidentially appointed and Senate confirmed leader in place," the representatives' letter to the Senate read, according to The Hill. "It would be a travesty to America's space program for it to remain leaderless at this critical time when America's space industry is making rapid advances that will set the course of space leadership for decades to come."
Vice President Mike Pence, who leads the president's National Space Council, took to Twitter in the wake of Lightfoot's announcement to support Bridenstine's confirmation.
Related: NASA administrator nominee Bridenstine won't acknowledge the scientific consensus on climate change
Opposition to Bridenstine's appointment is political and also ideological. He has been a supporter of NASA's weather operations, since the state he represents in Congress is known for its tornadoes. But Bridenstine does not have a scientific background, which some people feel should be a prerequisite for leading NASA.
Bridenstine has also expressed skepticism about the precise extent to which humans may be responsible for climate change. Climate scientists are quite positive that climate change is due to human activity.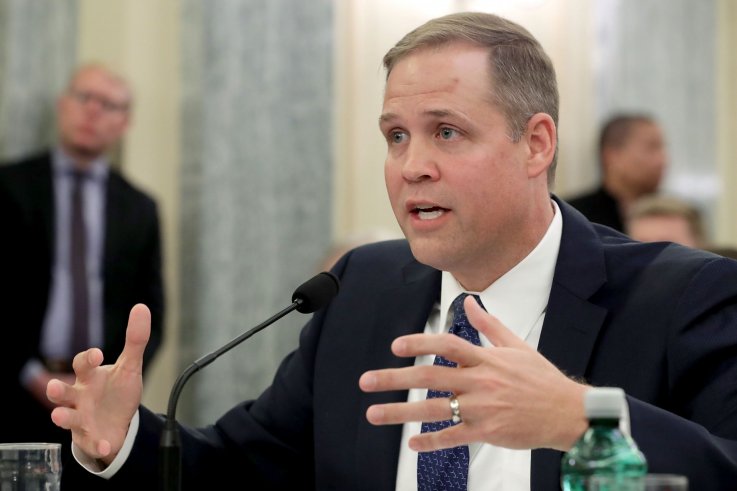 The Senate science committee approved the nomination after Bridenstine's November 2017 hearing, but the Senate at large has yet to hold their own confirmation hearing. After that, they would need to vote on the appointment—50 votes in order to approve.
Correction: An earlier version of this story mistakenly said that Jim Bridenstine is a representative from Ohio. He is a representative from Oklahoma.
NASA Still Doesn't Have an Administrator 6 Months After Nomination | Tech & Science