NASA Voyager 1: Facts About the Only Spacecraft to Leave Solar System on Anniversary of Launch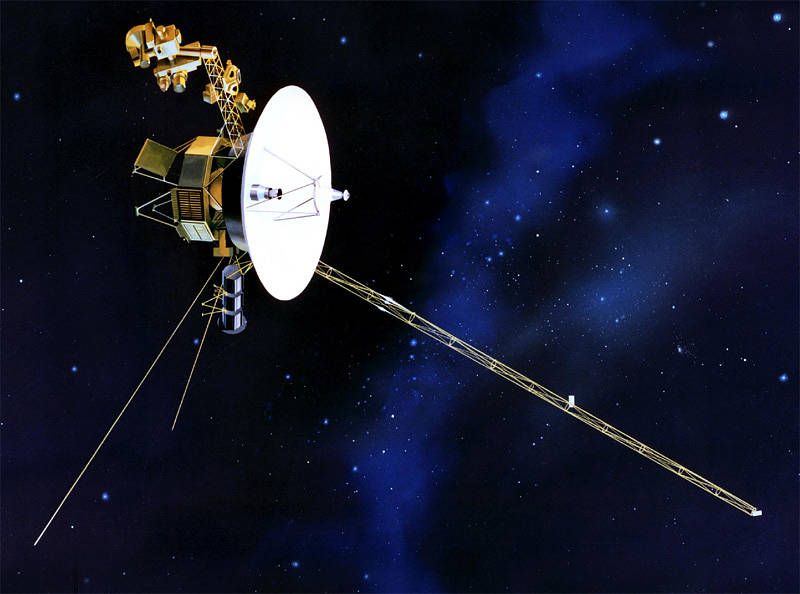 NASA will mark forty years since Voyager 1 took off from Cape Canaveral, Florida, in 1977 on board a Titan-Centaur rocket on September 5, marking the start of its mission to study the outer solar system.
To celebrate four decades in space, the agency is hosting a special program dedicated to Voyager 1 and 2. The event will be streamed online via NASA Television and can be viewed live below from 12.30pm EDT.
To mark the event, here are 10 facts about Voyager 1 as it travels further than any manmade object has done before.
Where is Voyager 1 now?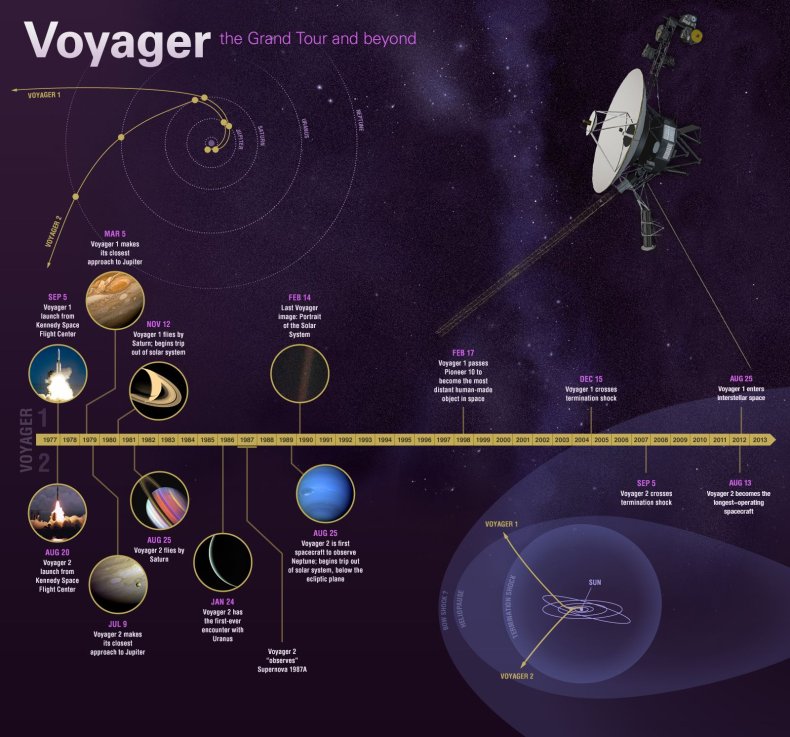 Voyager 1 has now travelled almost 13 billion miles and is in interstellar space—or the "interstellar medium," the region in between solar systems. The spacecraft is now sending data back about conditions in this area, showing, for example, that cosmic rays are four times more abundant there than they are in the region near Earth.
How fast is it travelling?
Voyager 1 is moving at a speed of just over 38,000 miles per hour. It reached this speed by performing several gravity assists—a slingshot technique where the probe uses a planet's momentum to boost its velocity.
What has it discovered?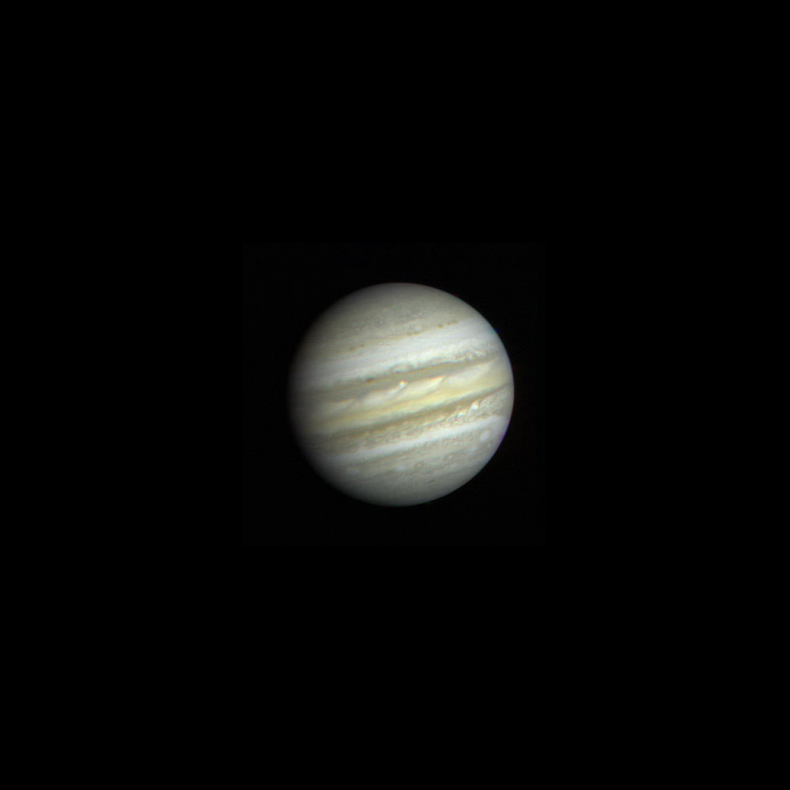 Combined, Voyager 1 and 2 have visited all of the major planets in the outer solar system—Jupiter, Saturn, Uranus and Neptune. Voyager 1 was the first spacecraft to discover there are active volcanoes on other moons and planets. It discovered lightning on Jupiter—the first time the event was seen anywhere outside Earth. It was also the first to find the atmosphere of Saturn's moon Titan was rich in nitrogen.
What does Voyager 1 have on board?
The spacecraft is fitted with 10 instruments to collect scientific data. Six of the instruments on board Voyager 1 are currently being used to support the Interstellar Mission. Scientific teams are currently carrying out investigations into magnetic fields, cosmic rays, low energy charged particles and plasma waves.
What is the Golden Record?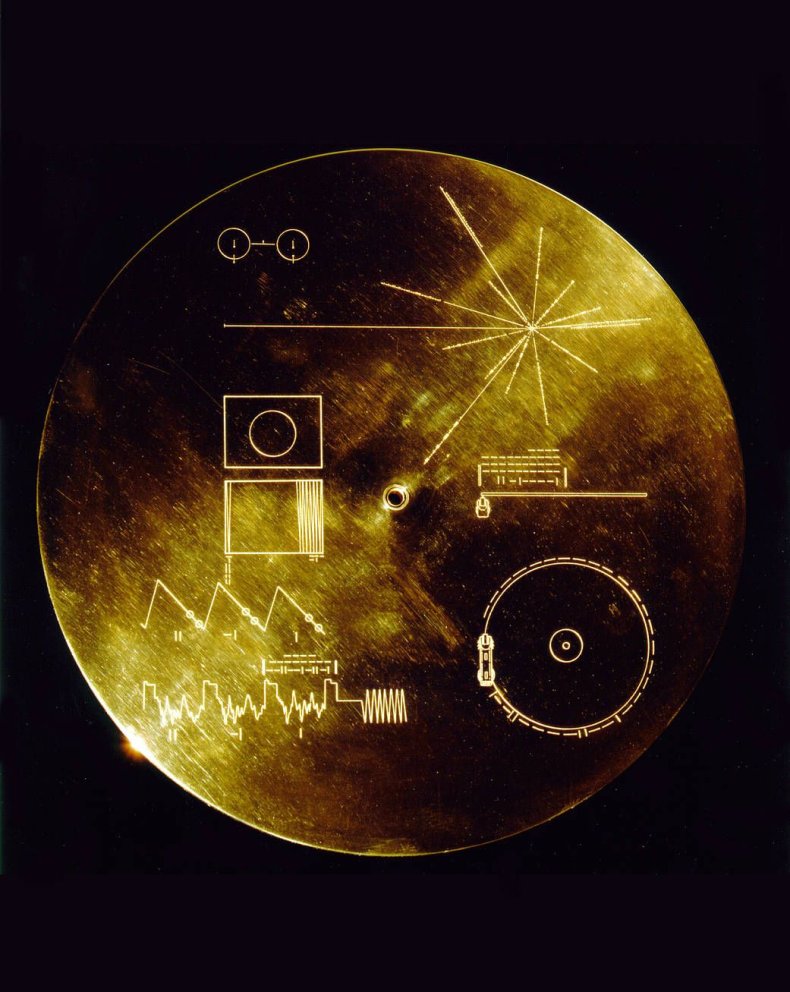 Both the Voyagers are also carrying a Golden Record, an onboard message to greet any form of life that might recover the spacecraft. The message is carried on a gold-plated copper disk that has the sounds and images that were selected to show what life is like on Earth. The contents of the message were picked by a committee headed by Carl Sagan of Cornell University.
When will it run out of power?
The Voyager spacecraft's are powered by radioisotope thermoelectric generators (RTGs). These create power by converting heat released by the decay of radioactive material. Voyager 1 will run out of power around 2025, at which point it will stop transmitting data.
Where will it go next?
Despite its batteries failing, Voyager 1 will continue to travel through space. Its next major encounter will be with the star AC +79 3888, 40,000 years from now. It will come within 1.6 light years from the star, which is in the constellation of Camelopardalis.