NASA Wants to Send Your Name to Mars—Here's How To Sign Up
No matter how much time you spend looking at the agency's gorgeous vacation photos and daydreaming, NASA won't take you to Mars. But it will, if you ask nicely and before November 1, put your name on a computer chip it is taking to Mars, which is basically the next best thing.
As of this writing, 1,209,387 people had submitted their name to ride on the InSight mission. That total combines more than 800,000 people who signed up two years ago plus additional name-travelers drawn by the new announcement of a second chip. It's unclear yet whether NASA will cap the total number of names it accepts.
The opportunity is thanks to an outreach program in conjunction with the launch of the InSight mission, due to head to the Red Planet next year. It's another edition of a program that began with NASA's very first Journey to Mars launch, the December 2014 test flight of the Orion spacecraft.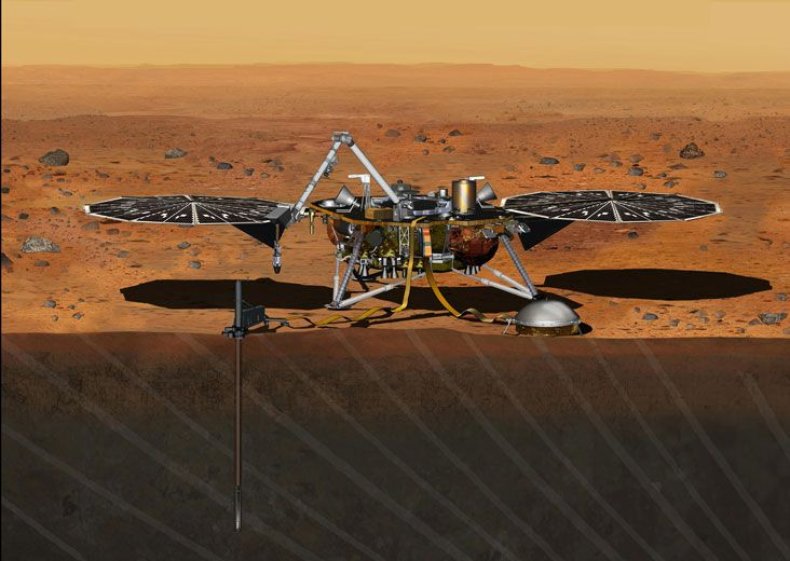 The sign-up process is easy: visit the website and fill out a short form. You must submit a first and last name—and for U.S. residents, a zip code—but an email address is optional. If you've put your name on a NASA mission before, keep the flights linked by scrolling down to add InSight.
Once you submit the form, NASA creates a "boarding pass" for your extraterrestrial journey, which you can print, download, or embed. There's no boarding time or gate number, but it does show off your glamorous destination: the Elysium Planitia, or "plane of ideal happiness," named for the paradisaical region of the underworld Greek heroes were believed to be admitted to after their death. Almost as good as a boarding pass to Tahiti?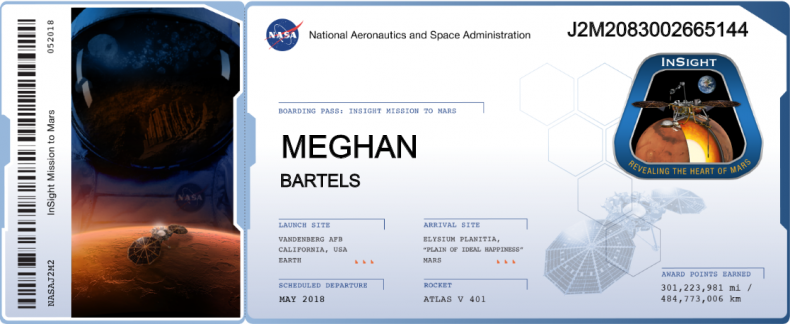 NASA also allows you to see where other hopeful Mars travelers hail from. The bulk of those names come from the United States, the origin of 340,865 names, or more than one one-thousandth of the country's population. All told, more than 220 countries or territories appear on their ship manifest. But assume there are some high jinks involved, since that list includes a separate line for Puerto Rico, which is part of the U.S., and more than 40 people each from Antarctica and Vatican City. North Korea, where most citizens can't access the Internet, claims more than 200 names.
In addition to the "boarding pass," NASA is also tallying the "frequent flier miles" earned by individual participants: InSight is good for more than 300 million miles, but there's no word yet if you can cash them in for "My name went to Mars and all I got was this lousy T-shirt" souvenirs.