How to Watch NASA Broadcast Russia's Progress 67 Spacecraft Launching and Docking on the ISS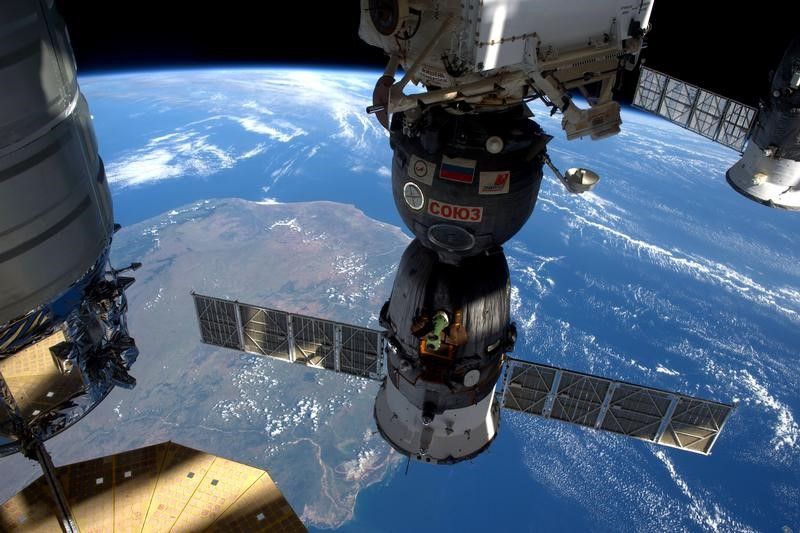 The U.S. National Aeronautics and Space Administration (NASA) will provide live video coverage of the launch and docking of a large Russian cargo spacecraft at the International Space Station next week, the agency announced on its website.
The spacecraft will carry a delivery of almost three tons of food, fuel and supplies to the station during what NASA says is "one of the busiest times of vehicle traffic in history." The broadcast will begin early in the morning on Wednesday, June 14.
Russia's unpiloted Progress 67 cargo ship will launch from Baikonur Cosmodrome in Kazakhstan at around 3:20 p.m. local time and is planned to dock to the aft port of the Zvezda Service Module at 7:42 a.m. on Friday.
NASA TV will broadcast footage live from the rendezvous and docking starting 7 a.m. on Wednesday, streaming on the agency's website. Once the Progress 67 docks at the station, it will remain there for almost six months, after which it will depart in December and deorbit back into the Earth's atmosphere.
Read more: The Kremlin is eyeing competition with Elon Musk's SpaceX
Already this month the space station has had a busy time with two spacecrafts arriving on board, one departing and another departing last month. Russian cosmonaut Oleg Novitskiy and French astronaut Thomas Pesquet returned to Earth in Kazakhstan on June 1. The most recent traffic to the station was the arrival of a Dragon spacecraft last week, Space.com reports.
After Wednesday's launch, the station will get a breather until late next month, when on July 28, space agencies will pump fresh blood on board, sending new crewmembers via a Russian Soyuz spacecraft.
One of the lighter examples of innovation coming on board at the station in the near future is crumb-free bread, the New Scientist reports. The bread made of special dough will arrive on aboard next year for the first such time since 1965, when an incident related to smuggling a corned beef sandwich on board NASA's 1965 Gemini 3 mission threatened to sabotage the spacecraft because crumbs spread through it.