NASA Is Giving You the Chance to Put Your Name on Its Mars 2020 Rover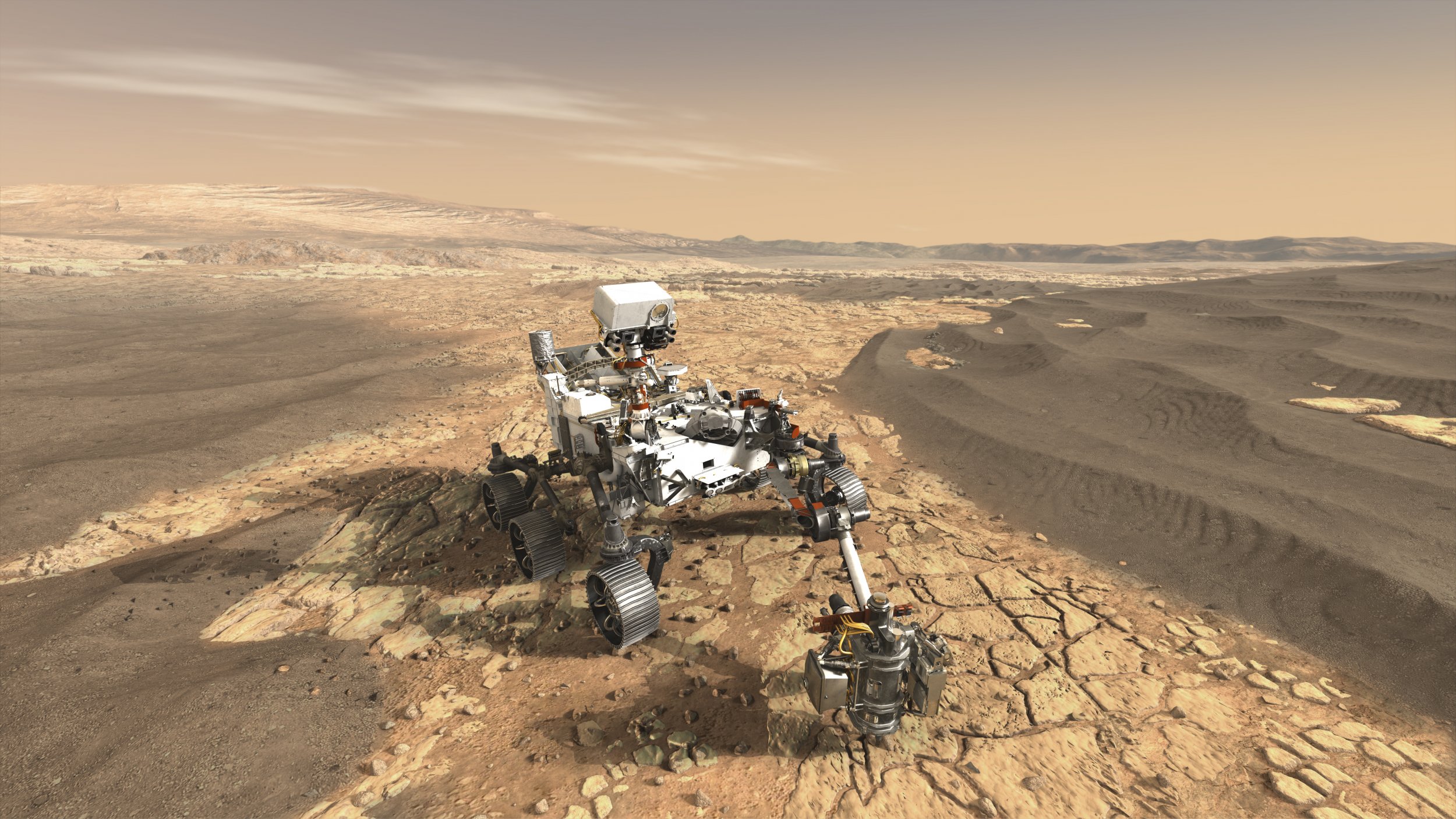 NASA's upcoming Mars 2020 rover is set to launch on its expedition to the red planet next year, and now the space agency is giving you the opportunity to put your name on the spacecraft.
If you are interested, simply fill out the online form on NASA's website before September 30, and you will receive a souvenir "boarding pass to Mars."
Once all the names have been submitted, NASA will send them to the Microdevices Laboratory at the Jet Propulsion Laboratory in Pasadena, California.
There, scientists will use a beam of electrons to etch them onto a silicon chip in lines of text smaller than one-thousandth the width of a human hair. At this size, it will be possible to write more than a million names onto a chip the size of a dime. Once the etching is done, the chip—or chips—will be fitted to the rover underneath a glass cover.
There's a chance that NASA will need to use more than one chip, given that 2.4 million names were submitted to be etched onto the InSight lander, which landed on Mars last November.
Those who do submit their names will also receive "frequent flyer" points with their boarding pass as part of NASA's public engagement campaign to highlight missions related to the space agency's exploration plans for the moon and Mars.
For every "flight," participants are awarded miles that can be used to download mission patches. The 2.4 million people who submitted their names for the InSight lander, for example, earned around 300 million frequent flyer miles—the distance the craft travelled on its way to Mars.
"This opportunity provides an incredible way for every person, in every nation around the world, to be part of this experience and to see their own names written among the stars," Lori Glaze, director of NASA's Planetary Science Division, told Newsweek.
The Mars 2020 mission is scheduled to launch as early as July 2020, and it is expected to reach the red planet in February 2021. The 2,300-pound rover is designed to search for signs of past microbial life, gather data on the planet's climate and geology, and collect samples that will be returned to Earth.
"It's an exciting time for NASA, as we embark on this voyage to answer profound questions about our neighboring planet, and even the origins of life itself," said Thomas Zurbuchen, from NASA's Science Mission Directorate in Washington, in a statement. "As we get ready to launch this historic Mars mission, we want everyone to share in this journey of exploration."
NASA sees the Mars 2020 mission and others as crucial preparation for its long-term goal of putting humans on the red planet in the 2030s. Returning humans to the moon in 2024 will be another important stepping-stone toward this aim.
This article was updated to include additional comments from Lori Glaze.