Nasal Spray Company Pushes CDC, FDA to Accept Its Claims to Help Treat COVID
With his job approval rating plunging and the Delta variant of Covid19 still raging, President Biden this evening laid out new directives—including vaccine mandates for companies with 100 or more employees—to try to get the virus under control.
For a group of companies and medical researchers scattered around the world, the speech was yet another disappointment in what has been a year full of them. To them, Biden's speech represented a missed opportunity to promote a simple, inexpensive and widely available tool for dealing with the virus: nasal sprays.
How can nasal sprays help combat COVID 19? The virus and its variants infect patients primarily by adhering to the nasal membrane as the original source of infection, explains Nathan Jones, Chief Executive Officer of Xlear, the American Fork, Utah-based maker of nasal sprays as well as an array of dental care products.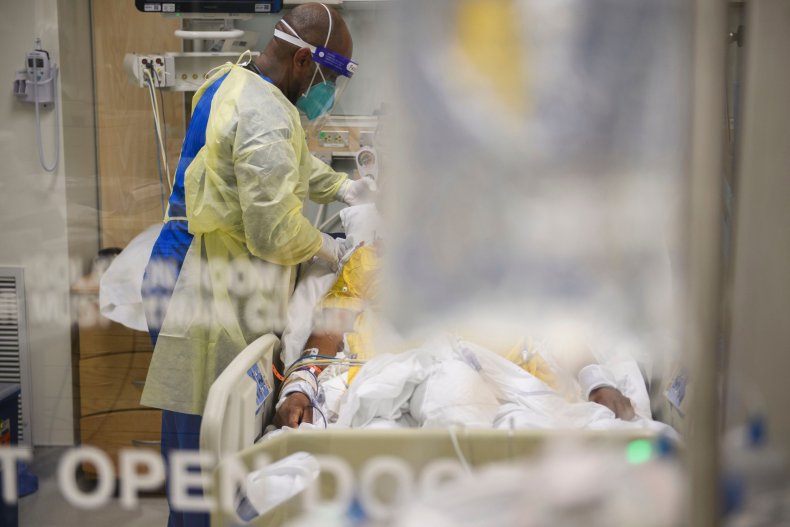 Researchers who have studied the matter say that any spray that works by blocking adhesion of the virus to the nasal membrane, and by physically washing the virus from the nose, will likely be equally effective with the Delta variant. Sanotize, a Vancouver, Canada-based biotech firm, began phase three trials across several countries of its spray to gauge its effectiveness against Delta. Preliminary trials have been promising, the company says, and it has already received interim approval for sale from public health agencies in Israel and New Zealand. The company hopes the phase three trials will be completed by year's end.
As Biden's speech Thursday evening illustrated, the U.S. approach to COVID has been vaccine-centric. That has been immensely frustrating to a company such as Xlear, which has been in a year-long dialogue with the Centers for Disease Control and the Food and Drug Administration, seeking emergency use authorization for its nasal spray as a COVID treatment. (In order to make antiviral claims in its advertising and marketing, a company needs an EUA from the FDA.) It has also tried to prod the Centers for Disease Control to issue guidance on the use of nasal sprays to blunt the coronavirus's impact.
So far both the FDA and the CDC have resisted those entreaties. In a lengthy letter to the company sent this summer and seen by Newsweek, Sandra Cashman, executive secretary in the office of the Chief of Staff at the CDC, dismisses one of the independent studies on nasal spray's effectiveness as "small," says it discusses nasal spray's efficacy only in terms of treating symptoms, and "presents no hard evidence ...in terms of viral load reduction."
The company submitted multiple studies that it says demonstrate that its spray does help "destroy the virus," as Jones puts it. Other researchers point to a study published in the New England Journal of Medicine which shows that the viral load is concentrated in the nose and upper airways, something, Jones says, ''we have known since February of 2020, and we still are not talking about it."
But for the CDC, it hasn't been enough. "If further data is released [on viral load reduction] CDC will consider this additional scientific evidence to...determine updates to our recommendations," Cashman wrote. A CDC staffer, not authorized to speak on the record, says this sort of give and take is fairly standard, and that ''if the agency doesn't feel it has seen enough hard data, it won't update its guidance. But when it does, it will."
Despite the brush off from the CDC, XLear's dialogue with the FDA continued throughout the summer, leading to some optimism that an EUA might come at some point. A recent letter laid out some steps the company needed to take in order to move toward an EUA, and stressed that it was always open to dialogue. "So that at least was a positive," says an attorney for Xlear working on the matter.
But that's about all that was positive. The FDA made requests that seemed outlandish to some people associated with Xlear. For example, the spray Xlear produces is made from grapefruit seed extract. The FDA wanted to know the origin of the grapefruits the company uses, the sources said—down to the fields they were grown in and the day they were harvested. But the company buys from a supplier, who in turn buys the grapefruits from another company. Establishing where and when specific grapefruits were harvested is going to be a nightmare.
The FDA also asked for a safety trial. But over-the-counter nasal sprays have been on the market for years with almost no serious safety concerns. "It just makes no sense," says a source familiar with the company's communications with the agency. ''They want mountains from us and a molehill from the drug makers."
Jones gave voice to the frustration. ''We aren't a fringe group of people just looking at simple solutions via a nasal spray. We know we're not a magic bullet. But we can be a weapon in this fight," he says—and a cost-effective one at that: ''nasal spray solutions are $6 a month or even less."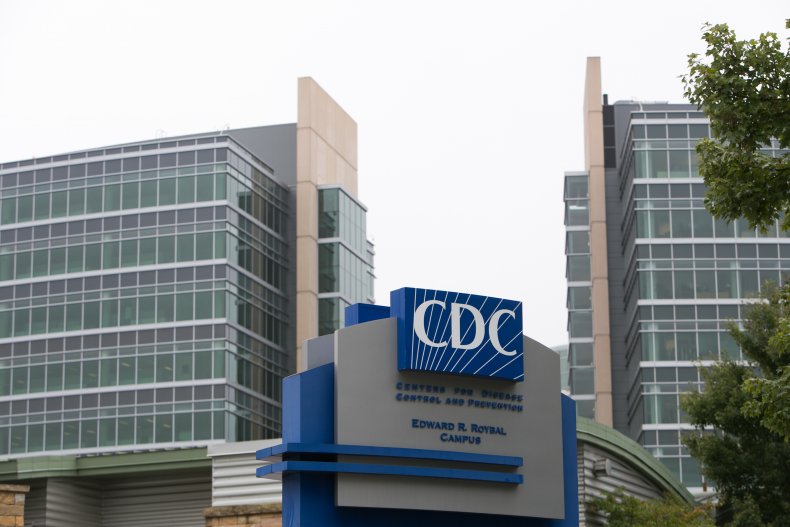 Six months ago, hoping to understand the agency's internal deliberations about nasal sprays and their potential to combat COVID, Xlear filed a freedom of information request to the CDC. It got the results earlier this month. The CDC turned over 558 pages, three of which were redacted. "There is literally nothing there," says an attorney familiar with the case. "We had asked them to look at the use of nasal sprays, but there was no research, no studies discussed. No one was even assigned anyone to it."
CDC says it was responsive and will remain so, and that it awaits the FDA's response on the EUA before issuing any guidance.