NASA's Orion Test Flight Rescheduled For Friday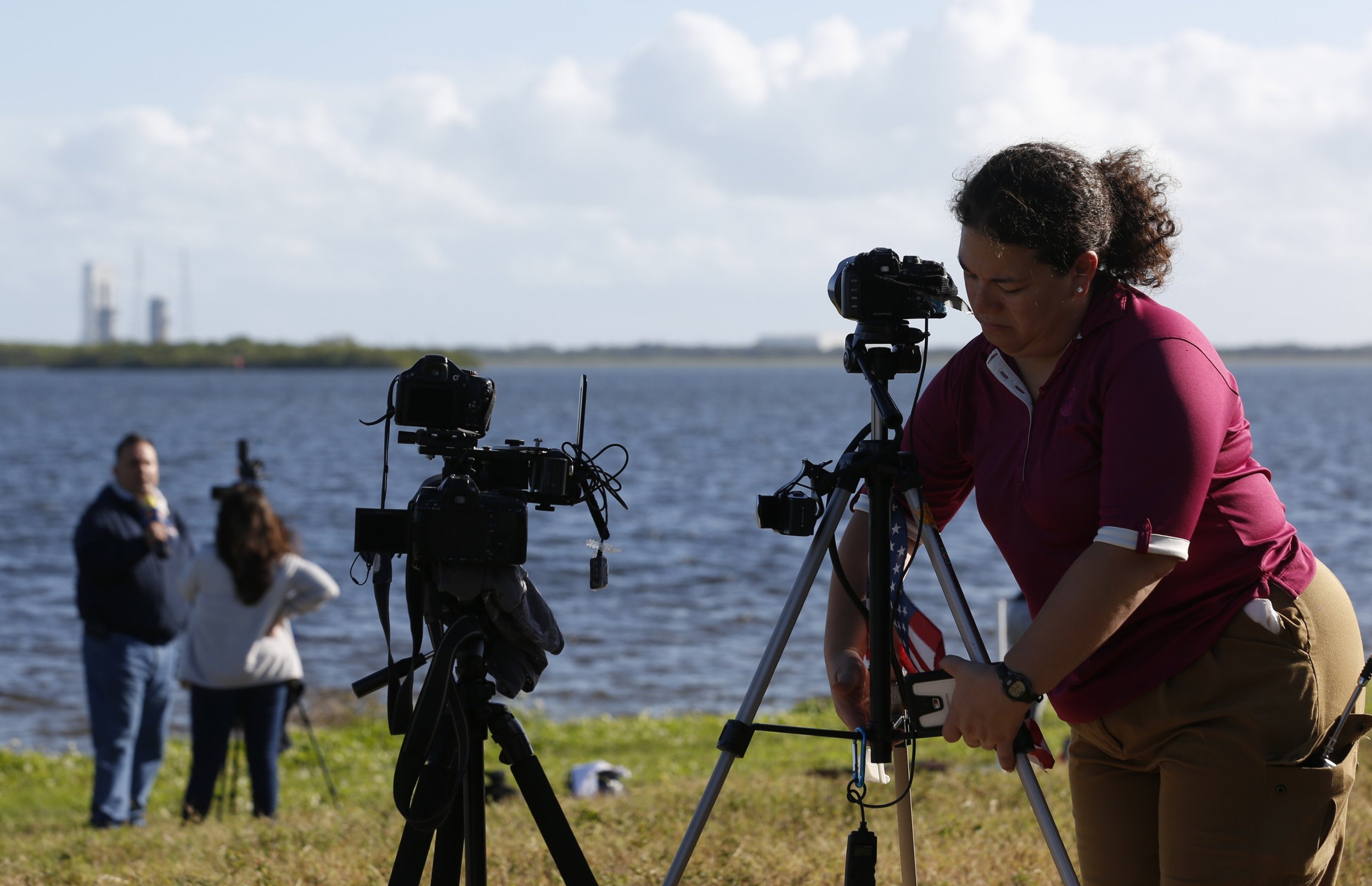 CAPE CANAVERAL, Fla. (Reuters) - The launch of NASA's deep-space Orion capsule for a test flight around Earth was delayed on Thursday after a last-minute technical problem with its rocket, NASA said.
United Launch Alliance, a partnership of Lockheed Martin <lmt.n> and Boeing <ba.n> that builds and flies the Delta 4 rocket, plans to try again at 7:05 a.m. EST on Friday.
Gusty winds at the seaside spaceport initially postponed the launch for more than an hour Thursday morning.
The countdown was restarted after the weather cleared, but was halted again when two valves on the rocket apparently failed to close about three minutes before liftoff. With the glitch unresolved before the end of Thursday's two-and-a-half hour launch window, Orion's test flight was postponed.
"Despite the valiant attempts of the launch teams and mission managers … we basically ran out of time in trying to troubleshoot the last of the issues," said NASA launch commentator Michael Curie.
For its orbital debut Orion, which is flying without a crew, is expected to soar as far as 3,600 miles (5,800 km) from Earth so that it can slam back into the atmosphere at a speed of about 20,000 mph (32,000 km/h), giving its heat shield a workout of 4,000 degrees Fahrenheit (2,200 degrees Celsius).
Splashdown in the Pacific Ocean is expected about four-and-a-half hours after launch. Eventually, NASA plans to use Orion capsules to fly astronauts to and from Mars.
NASA already has spent more than $9 billion developing Orion, which will make a second test flight without crew in about four years. A third mission, expected around 2021, will include two astronauts on a flight that will send the capsule into a high orbit around the moon.
Since the end of the Apollo moon program in 1972, the United States and the rest of the space-faring world have flown crews only into orbits that are a few hundred miles from Earth.
"This flight is a big step toward fulfilling a promise we made to the American people when we retired the space shuttle that we are going to take that money and build some incredible vehicles that can do amazing things," said astronaut Rex Walheim.