NASCAR Crash Injures Fans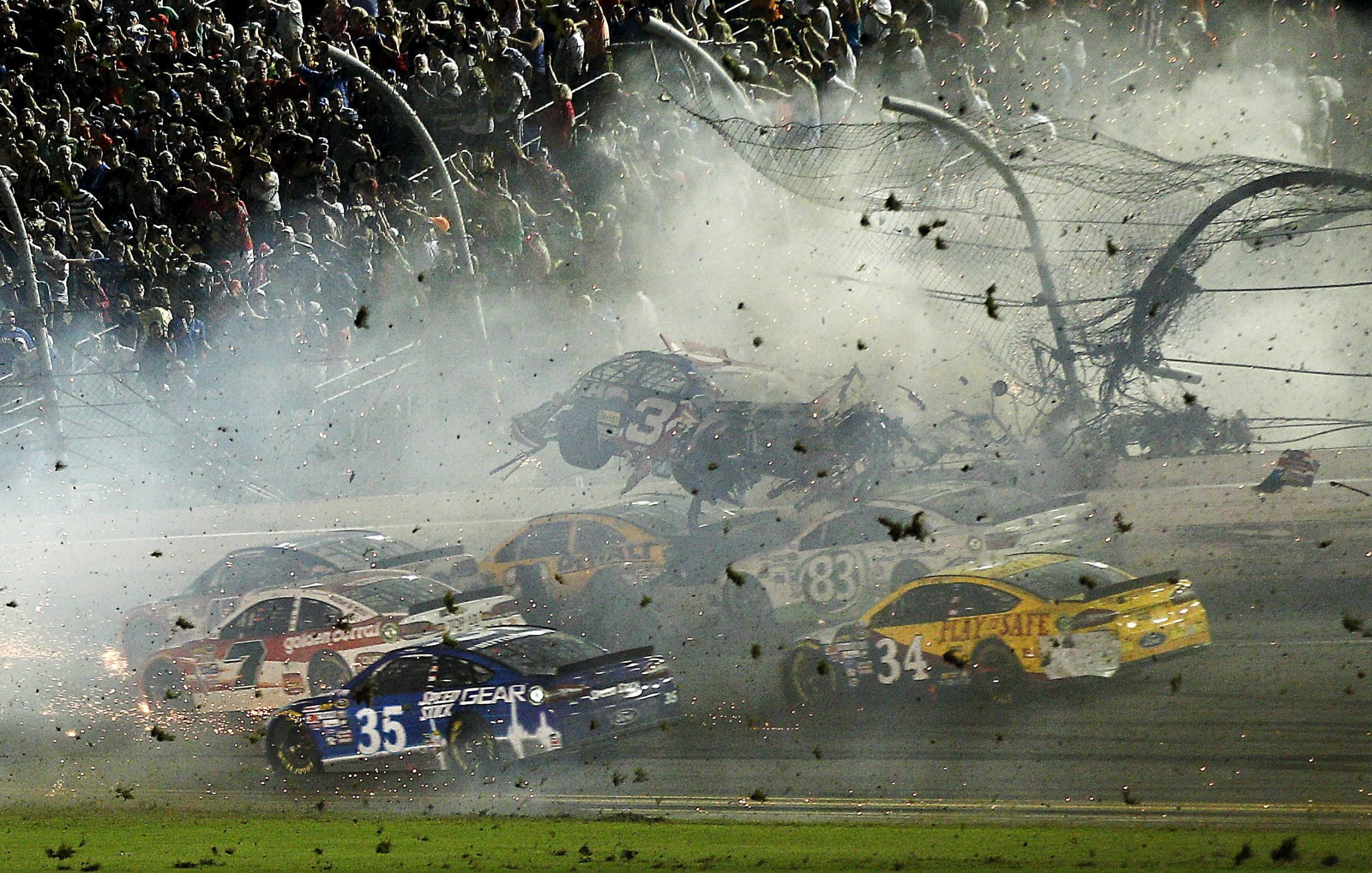 Multiple spectators were injured and at least one was sent to the hospital early Monday morning after driver Austin Dillon's car flipped upside down and debris flew into the grandstands during a race at Florida's Daytona International Speedway. The incident marked the second time in two years that fans were injured after a car went airborne into the catch fence during a professional race.
As Dillon was making a turn in his No. 3 car, he crashed into the fence, landed upside down on the track and was struck by another participant's vehicle during the final lap of the Coke Zero 400 NASCAR Sprint Cup Series in Daytona Beach, Florida. A cloud of debris flew into the grandstands.
Medical personnel evaluated 13 fans, according to the Associated Press. Eight declined treatment, four were seen at the track and one was taken to a local hospital in stable condition. Dillon was treated and later released from a care center at the track.
The race began just before midnight on Sunday, after an hours-long rain delay. Dale Earnhardt Jr. later won the race. His father, Dale Earnhardt Sr., who also drove car No. 3, was killed in a 2001 crash during the Daytona 500.
In 2013, driver Kyle Larson's car sailed into the fence and sent debris flying into the stands, injuring 28 fans.