NASCAR Driver Ray Ciccarelli Announces Departure After New Confederate Flag, National Anthem Policies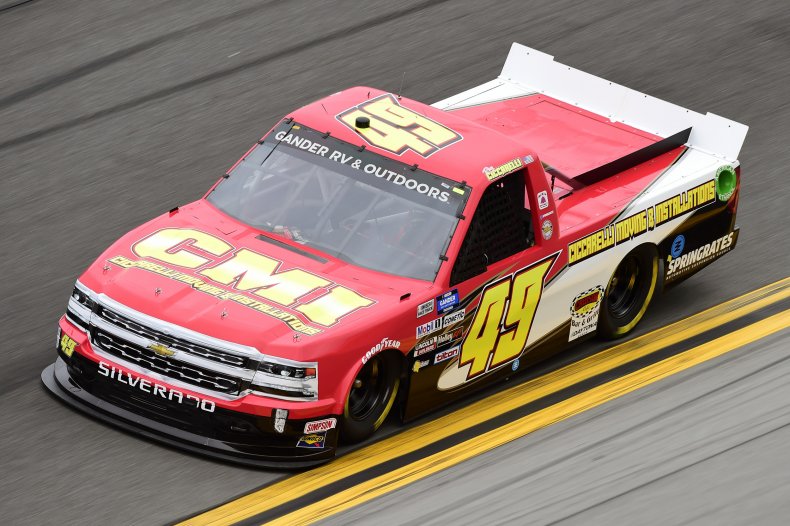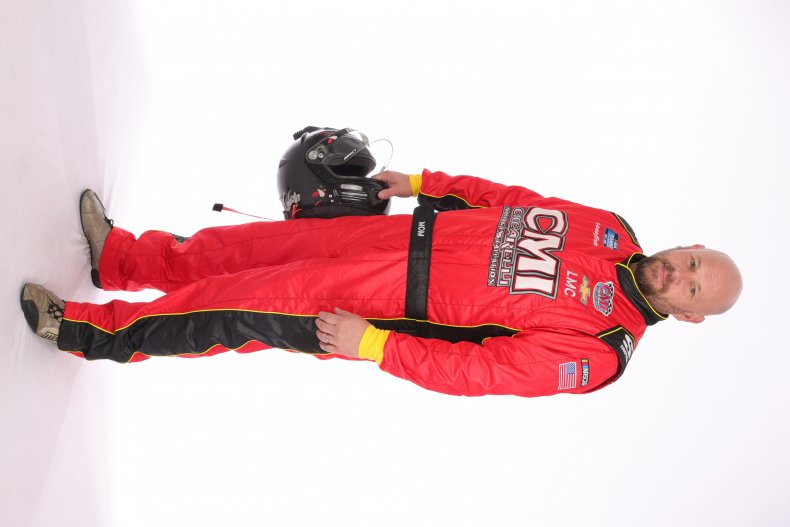 A NASCAR driver announced he was quitting in protest just hours after the racing circuit instituted a ban on the Confederate flag on Wednesday, and just days after having removed a requirement to stand during the national anthem.
A post to the Facebook page of NASCAR truck driver and owner Ray Ciccarelli suggested he would leave the stock car racing company after the current season in protest of the new policies. The post, which appeared to be signed by Ciccarelli's wife, Sarah Ciccarelli, has since been deleted.
"Well its been a fun ride and dream come true but if this is the direction Nascar is headed we will not participate after 2020 season is over," as the post read before getting deleted. "i don't believe in kneeling during Anthem nor taken ppl right to fly what ever flag they love."
"I could care less about the Confederate Flag but there are ppl that do and it doesn't make them a racist," it continued. "All you are doing is f*cking one group to cater to another and i ain't spend the money we are to participate in any political BS!! So everything is for SALE!!"
Newsweek reached out to Ciccarelli for clarification and comment. This article will be updated with any response.
Not long before the post was made, NASCAR announced a full ban on the Confederate flag. Before a race in Atlanta last weekend, the company removed its guidelines requiring those on the track to stand and place their right hand over their heart as the national anthem played.
"The presence of the confederate flag at NASCAR events runs contrary to our commitment to providing a welcoming and inclusive environment for all fans, our competitors and our industry," NASCAR wrote in a statement on Wednesday.
"Bringing people together around a love for racing and the community that it creates is what makes our fans and sport special," the company added. "The display of the confederate flag will be prohibited from all NASCAR events and properties."
The decisions to ban the Confederate flag and allow people to kneel during the national anthem come amid widespread protests and social upheaval following the death of George Floyd, an unarmed black man who died May 25 in police custody.
Kneeling during the anthem, which was introduced as a protest against racial injustice and police brutality by former NFL quarterback Colin Kaepernick in 2016, has become a popular way to show support during ongoing protests taking place around the world.
Bubba Wallace, NASCAR's only current black driver in the Cup Series, earlier this week called for the Confederate flag to be banned. Wallace wore a shirt reading "I Can't Breathe" in solidarity with protesters at a Sunday race and debuted a new "Black Lives Matter" paint scheme for his car before a race in Virginia on Wednesday. Wallace drove his car to a 12th-place finish Wednesday night in Martinsville.
While Ciccarelli may have expressed his displeasure at the company's recent moves against racism in the support of the black community, others have reacted with praise. Bernice King, civil rights icon Martin Luther King Jr.'s youngest daughter, called the company "family" Wednesday on Twitter.