NASCAR Offers to Exchange Confederate Flag for American at Daytona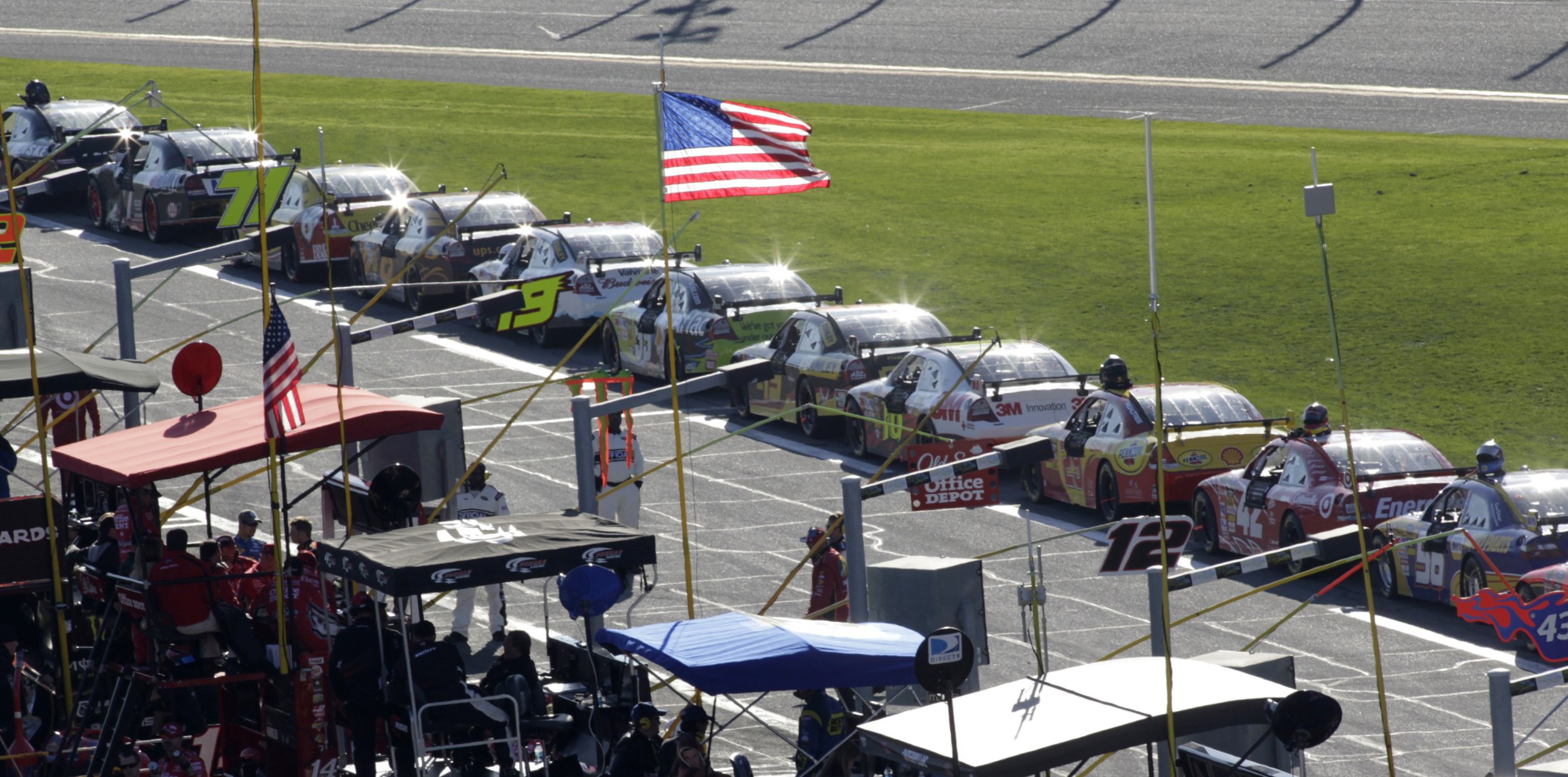 NASCAR is offering a flag trade in at the Daytona International Speedway this weekend. Fans who bring a Confederate flag, or any other flag, will be offered a free American flag.
The Confederate flag is not banned at NASCAR events, though the sport does not use it in any official capacity. It is primarily popular among fans of the sport, who bring it to races. ESPN described it as the "flag of choice" for some NASCAR fans.
NASCAR's policy surrounding the Confederate flag was called into question following the Charleston church shooting that left nine African American worshippers dead. The suspect, Dylann Roof, posted online numerous photographs of himself waving the Confederate flag. He has reportedly confessed and said he wanted to start a "race war." As a result, a number of retailers stopped carrying the flag and the future of the flag on statehouses was called into question.
"I think the goal of any NASCAR event, and specifically Daytona, we want to be inclusive to everyone," Joie Chitwood, president of Daytona International Speedway, told NBC. "The last thing you want is for anyone to come to a sporting event and really not enjoy that experience because of symbols that really represent things that we're not proud of."
Chitwood added "[we] really have to look at where that other flag goes because it doesn't have a place in our sports. We've got to take a thoughtful process on how we get to that point." Though Chitwood emphasized Daytona would not ban the flag outright, he said "there is a lot of discussion of how we get there and what we can do in the future so we make sure that we celebrate all that is right in this country."