NASCAR Plans Return to Racing in May, NHRA Wants Fans in Stands By June
Two auto racing entities have announced plans to start racing again after getting sidetracked from COVID-19, also known as the coronavirus pandemic. NASCAR announced Thursday it plans to resume its season on May 17, but without fans. The NHRA, on the other hand, plans for a full return in June with fans in the stands.
The National Hot Rod Association aims to resume its schedule June 5-7 at the Gatornationals in Gainesville, Florida, and they plan on live spectators—not empty seats—according to NHRA president Glen Cromwell.
"Our goal is to go back racing with fans," Cromwell told NBC Sports. "We are the most fan-friendly [sport]. I think that's what separates our sport from everybody else, the accessibility and interaction that our sport has. I just don't see [racing] happening without fans."
The Gatornationals is one of the circuit's biggest races of the season. Cromwell said if there was a way to hold races without spectators, they would try to see if is was viable.
"If there was a model that worked for us and do it without fans, we would, of course, explore it, but right now we're putting 100 percent of our efforts behind racing with fans, as soon as we can," Cromwell said.
NASCAR officials said Thursday it plans on a return in less than three weeks with races at Darlington Raceway in South Carolina. The first few races will go back green on the season, but without fans, though.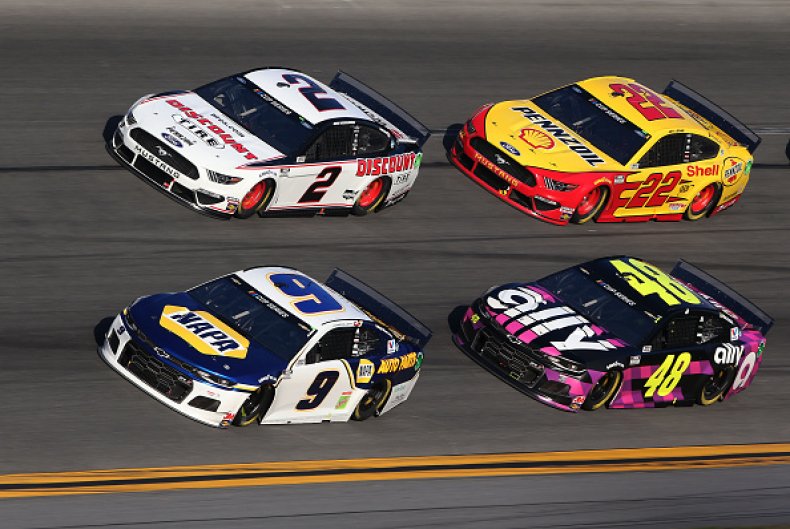 Steve O'Donnell, NASCAR executive vice president and chief racing development officer, said safety among everyone remains paramount.
"NASCAR and its teams are eager and excited to return to racing, and have great respect for the responsibility that comes with a return to competition,'' O'Donnell said. "NASCAR will return in an environment that will ensure the safety of our competitors, officials and all those in the local community."
NASCAR has set a tentative schedule of seven races over 11 days From May 17 until the May 27 Memorial Day race in Charlotte, North Carolina.
Here's NASCAR's schedule through May:
May 17 • Cup Race — Darlington (400 miles)
May 19 • Xfinity Race — Darlington (200 miles)
May 20 • Cup Race — Darlington (500 miles)
May 24 • Cup Race — Charlotte (600 miles)
May 25 • Xfinity Race — Charlotte (300 miles)
May 26 • Truck Race — Charlotte (200 miles)
May 27 • Cup Race — Charlotte (500 km)
The Coca-Cola 600 on may 24 in Charlotte will mark 60 consecutive years for that race, which is the longest of any race on the NASCAR circuit.
The NBA was the first major sports league to postpone its season and playoffs indefinitely because of the pandemic. They made the decision March 11 after a player from the Utah Jazz tested positive for the virus. On March 12, Major League Baseball canceled the final two weeks of its spring training and indefinitely suspended its season.
The NHL followed suit, and the NCAA made the decision on March 12 to cancel all winter and spring championships for the remainder of the school year, which included canceling the popular, and highly lucrative, men's March Madness basketball tournament.
All three of horse racing's Triple Crown events are in limbo, or have been postponed, as are the major tournaments in golf and tennis. The 2020 Summer Olympics in Tokyo have been pushed back a year to summer 2021.
On Thursday, Little League International announced that it was canceling its Little League World Series and all regional tournaments this year.