Nasdaq Falls Into Bear Market as Stocks Routed in Worst Week Since 2011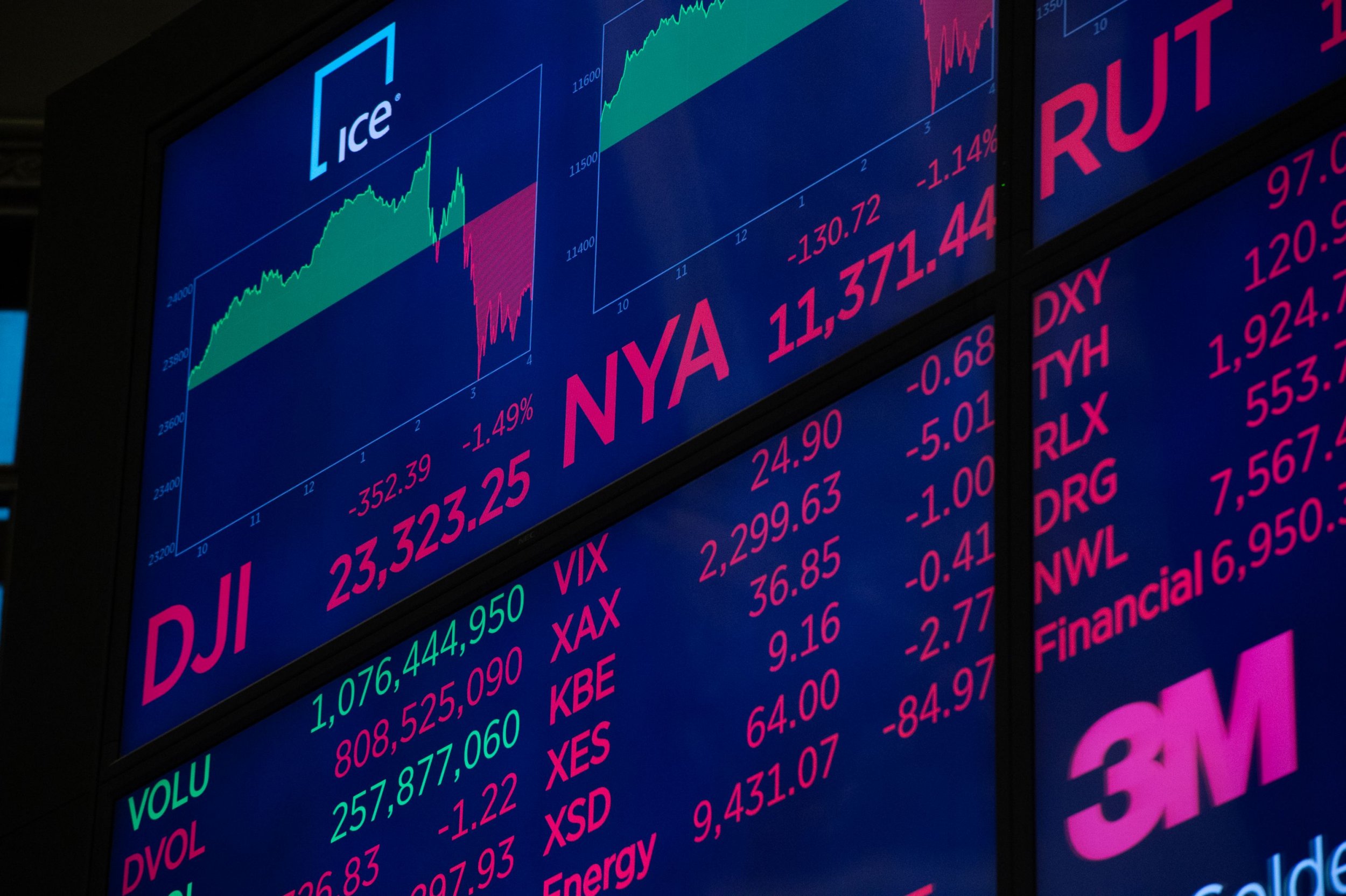 The Nasdaq Composite Index fell into bear market territory on Friday for the first time since the financial crisis, capping a rough week that saw U.S. stocks suffer their worst week in seven years.
At close of trading Friday, the Nasdaq finished down 21.9 percent from its Aug. 29 record closing high, Reuters reported.
A 20 percent decline from a previous high is the threshold for a bear market.
Nasdaq is the first of the three major U.S. indexes to hit bear market territory this year. The other two -- the S&P 500 and the Dow Jones Industrial Average -- have not hit that mark, but posted big losses on Friday.
The S&P 500 fell by 50 points — 2.1 percent — to 2,416. For the week, it finished down 7 percent, weighed down by losses from tech leaders Facebook and Amazon.
The Dow Jones also had a rough day, falling 414 points — 1.8 percent — to 22,445.
Overall, the market suffered its worst week since August 2011, with every sector taking losses. Technology shares were particularly hard hit — the so-called FANG group of Facebook, Amazon, Netflix and Google fell by more than 2.5 percent, while Twitter tumbled by more than 6 percent, according to Bloomberg.
The stock market's December decline has sparked concerns that the longest running bull market for stocks in U.S. history is ending. It comes as the Federal Reserve plans to raise interest rates from 2.25 to 2.5 percent in response to a slowing economy.
The markets are also reacting to turmoil in Washington, where the White House has threatened to reject a must-pass spending bill that doesn't include money for President Donald Trump's proposed border wall. Lawmakers have until midnight Friday to pass a bill and avoid a partial government shutdown.
Unless the markets rebound during the holiday period, when trading typically slows, this December will be the worst for stocks since the Great Depression.