Nashville Bombing: What We Know so Far
Two days after the Christmas Day camper van bombing in Nashville, Tennessee, investigators are still trying to establish a motive for the blast which injured three people.
The Metropolitan Nashville Police Department (MNPD) said they are working alongside the FBI and ATF to investigate the intentional explosion of an RV outside 166 2nd Avenue North downtown at 6:30 a.m. on December 25.
Anthony Quinn Warner has been named as a person of interest in the bombing.
A home, which is believed to belong to the 63-year-old, was searched by federal agents on Saturday, December 26 in Antioch, in suburban Nashville,
Here's what we know about the events and the investigation so far.
What happened in the bombing?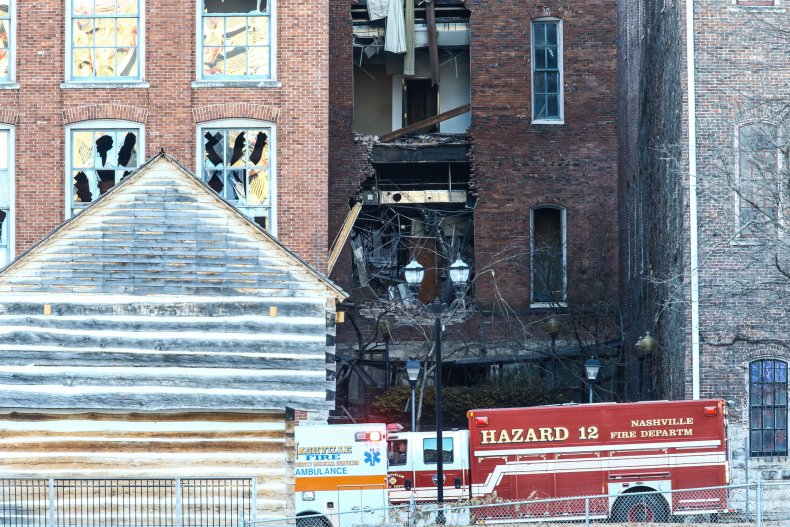 Officers responded to reports of shots being fired on 2nd Avenue at approximately 5:30 a.m. local time on Christmas Day, amid reports of camper van broadcasting a warning message telling people to leave the area.
As MNPD's Hazardous Devices Unit officers were en route to the scene to check the RV, the vehicle exploded outside an AT&T transmission building.
The blast caused further damage across to other businesses in an area, which is known for its bars and restaurants.
Six officers who worked to evacuate people from the area and "saved lives in the process" have been praised by MNPD.
The blast also affected cell phone coverage, with police and hospital service systems being knocked across Tennessee, with disruptions also reported in states such as Kentucky, and Alabama.
Who is 'person of interest'
Anthony Quinn Warner?
A LexisNexis report on Anthony Warner, obtained by Newsweek, showed that he was born in January 1957, is 63 years old, located at 3724 Bakerton Road and 115 Bakertown Road in Nashville.
On Saturday, federal agents were photographed searching the home in Antioch on Saturday.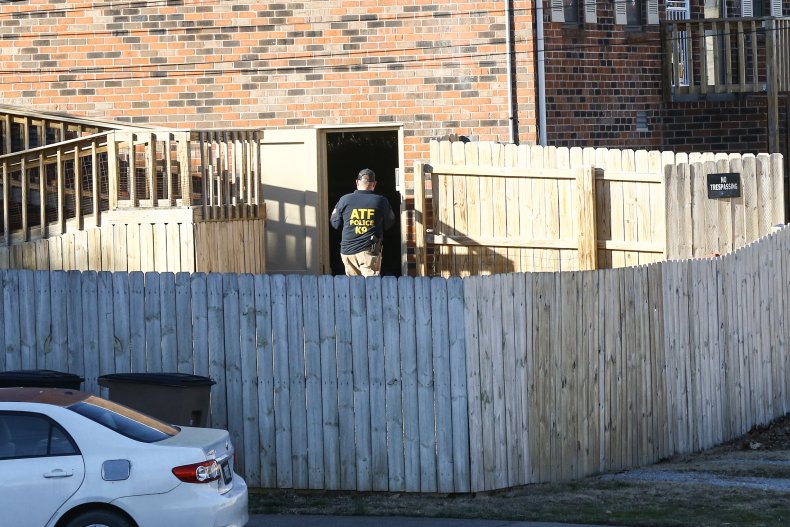 Police had released images of the RV which had arrived at 2nd Avenue at around 1:22 a.m. Law enforcement officials believe may have belonged to Warner.
Human remains were later found inside the RV following the explosion and investigators said the explosion may have been the result of a suicide bombing.
DNA tests of suspect's mother
The FBI is working on getting a DNA test from Warner's mother to determine if his remains are the ones found at the scene.
"I would say, in order to identify the human remains, it's likely a family member of Mr. Warner would be asked to provide DNA.
"This will most likely be done by the FBI, who is the lead investigative agency," a senior law enforcement who has seen the investigation reports told Newsweek.
What was the motive?
While no official motive has been discovered, investigators are also looking into whether Warner's father's previous employment at BellSouth, a telecommunications company that merged into AT&T in 2006, had anything to do with the bombing.
"The fact that the father worked in the same company is definitely a lead investigators would pursue," an official, who spoke anonymously as they were not authorized to talk about the case, told Newsweek.
"In an investigation of this magnitude it would be logical to see if there is a nexus between adverse employment action of the father, and the location of where the bombing took place."
Douglas Korneski, the special agent in charge of the FBI's Memphis field office, previously confirmed that the AT&T building being a possible target was one line of inquiry.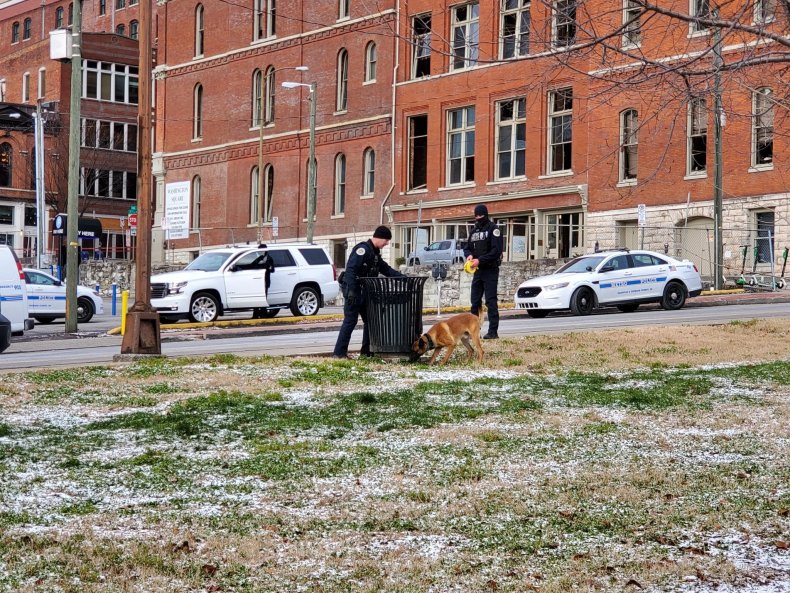 There are also reports that the FBI has questioned people connected to Warner about whether he was paranoid about 5G conspiracy theories.
Steve Fridrich, a real estate agent based in Nashville, who contacted the FBI to say he worked with a man named Tony Warner previously, told WSMV that agents asked him if the man believed the technology was being used to spy on Americans.
The FBI, which been contacted by Newsweek for an update on the investigation, said it could not comment on the because of the pending investigation.
"We're looking at every possible motive that could be involved," Korneski said at a Saturday afternoon news conference.
"It's just going to take us some time," he added. "Our investigative team is turning over every stone."