Nashville Cop Decommissioned for Facebook Comment Related to Philando Castile Shooting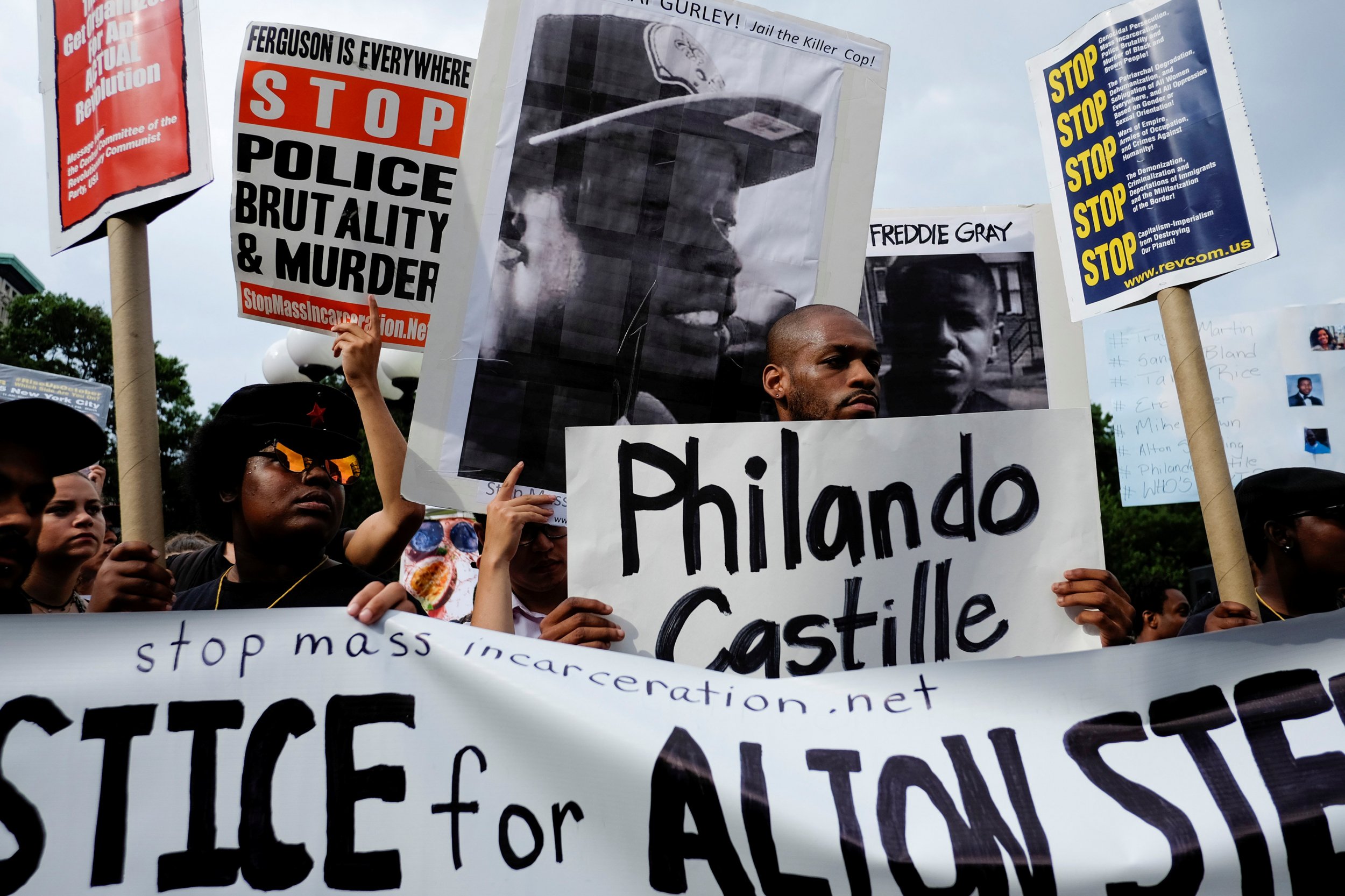 A Nashville cop has been decommissioned pending an internal investigation into a comment he made from his personal Facebook account that apparently referenced the shooting of Philando Castile in Falcon Heights, Minnesota, according to a Nashville Police Department press release on Thursday. The immediate aftermath of the shooting was live-streamed on Facebook by Castile's girlfriend, Diamond Reynolds, in a video that went viral. Castile, a 32-year-old cafeteria supervisor, died at a hospital that night from his injuries.
Midnight shift officer Anthony Venable, from the Hermitage Precinct of the Metropolitan Nashville Police Department (MNPD), wrote during a Facebook conversation, "Yeah. I would have done 5," apparently referring to the number of times Castile was shot by a police officer after a traffic stop on Wednesday.
Venable's comment came to the attention of Hermitage Precinct supervisors Thursday afternoon. While the officer, an eight-year veteran of the department, acknowledged he wrote the post, he "said it was a form of sarcasm directed at a person with whom he was electronically conversing on Facebook." He has been decommissioned pending an investigation by the Office of Professional Accountability, which is looking into the circumstances in which the comment was made.
"The police department is treating this matter very seriously and took immediate action, regardless of what he claims the context to have been," Chief Steve Anderson is quoted as saying. The police department's media relations office confirmed to Newsweek that the details of the release remain accurate and that there were no updates as of Friday morning. The office did not immediately provide further information about the context of Venable's comment.
The news from Nashville comes on the heels of another high-profile and fatal shooting of a black man in the U.S. by police officers. Alton Sterling, 37, died after being pinned to the ground and shot on Tuesday in Baton Rouge, Louisiana.
In an earlier release posted Thursday, Anderson said in a statement that "I am extremely concerned and disturbed by the videos and the accounts we have heard thus far coming from Baton Rouge and Falcon Heights."
Pointedly, Anderson asked Nashville residents "to please not judge or associate MNPD police officers they may see on patrol, at the scene of a crime, or in a restaurant as having any association or connection to Baton Rouge or Falcon Heights."