Nashville Man Charged With Civil Rights Violations for Allegedly Burning Down Four Churches
A Nashville man has been charged with arson after allegedly burning down four local churches within a one-week time span.
On Wednesday, Alan Douglas Fox, 28, was charged with civil rights violations for his alleged crimes. If convicted, Fox faces up to 20 years in prison for each fire—for a potential total of 80 years—and a consecutive five-year sentence for a firearms violation.
On June 17, 2019, Fox allegedly set Crievewood United Methodist Church on fire while in possession of a firearm. On June 25, Fox allegedly set both the Crievewood Baptist Church and the Saint Ignatius of Antioch Catholic Church on fire. The next day, he is accused of setting the Priest Lake Community Baptist Church alight.
Fox allegedly set the churches on fire over religious differences.
The announcement of charges was made by Assistant Attorney General Kristen Clarke of the Justice Department's Civil Rights Division and Acting U.S. Attorney Mary Jane Stewart for the Middle District of Tennessee. This case was investigated by the FBI, the Tennessee Bureau of Investigation, the Metropolitan Nashville Police Department and the Nashville Fire Department.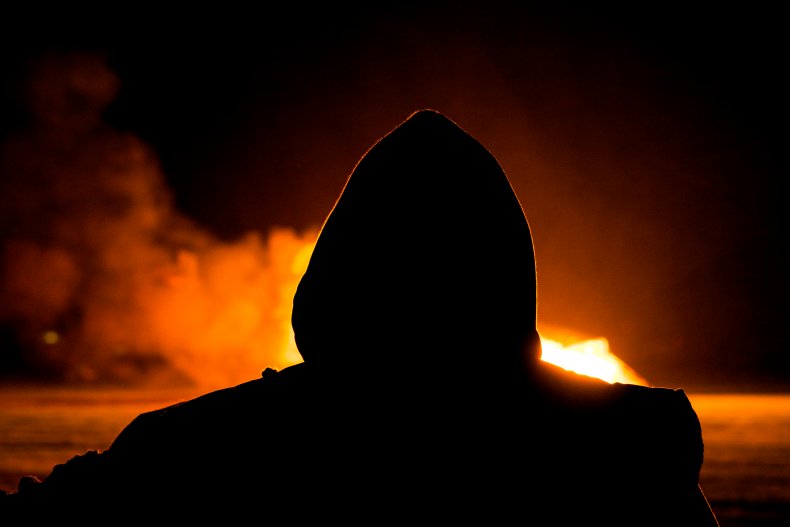 A number of church fires caused by civilians have been taking place across the country.
On August 12, a 37-year-old National City, California man was arrested for allegedly setting the doors of the Church of Christ on fire. The San Diego man, a former parishioner of the church, was apprehended by police after a burglar alarm was triggered by the fire.
The responding officers ended up extinguishing the flames before National City and San Diego fire crews arrived on the scene. The blaze caused $5,000 in damages to the exterior doors.
On July 8, a Los Angeles man was arrested after setting a church cross on fire.
The man, who was shirtless and without shoes, climbed up the scaffolding of St. Mary's Catholic Church to reach the bell tower before allegedly lighting the cross on fire at the top of the building, which is more than 130 feet tall.
The suspect ended up jumping from the church to a residential building before attempting to evade police. The man also used power cables to pull himself across busy streets while continuing to scale buildings in the neighborhood.
"I think it's crazy, I haven't seen anything like this and I have lived here my whole life," Boyle Heights resident Mariana Delarosa told KABC-TV.
The suspect was eventually apprehended by the LAPD and treated at a local hospital for injuries sustained during the ordeal.