Nashville Tornado Disrupts Super Tuesday as Voting Delayed, Polling Stations Changed For Some Residents
Local officials announced changes to Super Tuesday voting times and locations after a deadly tornado struck Nashville, Tennessee, in the early hours.
Meanwhile, rescue operations continue across the state, where 19 fatalities across four counties have been confirmed as of approximately 8 a.m. local time.
According to a statement released by the Metropolitan Government of Nashville and Davidson County, all polls will open an hour later than planned. Nashville residents can cast their vote today (March 3, 2020) between 8 a.m. and 7 p.m. local time.
Fewer than 10 percent of polling stations are thought to be affected by storm damage but there have been some amendments made.
Officials say that anyone whose polling location has been affected by the weather can vote at one of the government's offices on 1417 Murfreesboro Pike or 800 Second Avenue South on the fourth floor.
They have also announced some more specific changes to voting plans:
Polling stations at Hermitage Presbyterian Church, Dupont Tyler School, Hermitage Hills Baptist Church, Hermitage Community Center, TN School for the Blind, Two Rivers Middle School and Donelson Heights are closed. Voters are instead advised to vote at Donelson Presbyterian Church.
Residents who would typically vote at Robert Churchwell Elementary, Fifteenth Ave Baptist, Union Hall 737 or Watkins Community Center may instead vote at Pearl Cohn High School instead.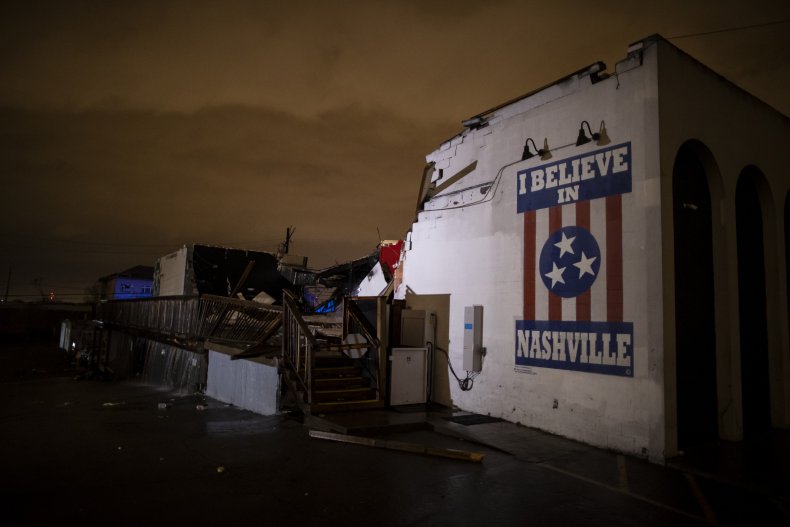 Those who normally vote at Ross Elementary, East Community Center, Shelby Community Center, Martha O'Brian or Cora Howe School are advised to vote at Cleveland Community Center.
Residents who typically vote at Haynes Middle School are asked to vote at Whites Creek Fires Station 25.
Voting at Looby Community Center will now take place at Northwest YMCA and the polling station at Lead Brick Church Middle School has been moved to Bellshire Elementary.
An earlier statement said that Hadley Park Community Center and Centennial Park Art Center were closed but the Nashville Government has since released a update saying they will be open.
Local business will also be affected by the tornado. All non-essential metro offices and schools have been closed.
Shelters have been set up in Hadley Park Community Center (1037 28th Ave) and East Magnet High School (110 Gallatin Ave).
John Cooper, Mayor of Metropolitan Nashville and Davidson County, has asked residents to stay out of damaged structures, off the roads and away from power lines downed in the storm.
"Nashville is hurting, and our community has been devastated," he said. "My heart goes out to those who have lost loved ones. Be sure to lend a helping hand to a neighbor in need, and let's come together as a community once more. Together, we will get through this and come out stronger."
Information on the latest polling information can be found on the Nashville Government website. It will be updated as new information comes in.