What Happened To Natalee Holloway: Five Facts About Her Disappearance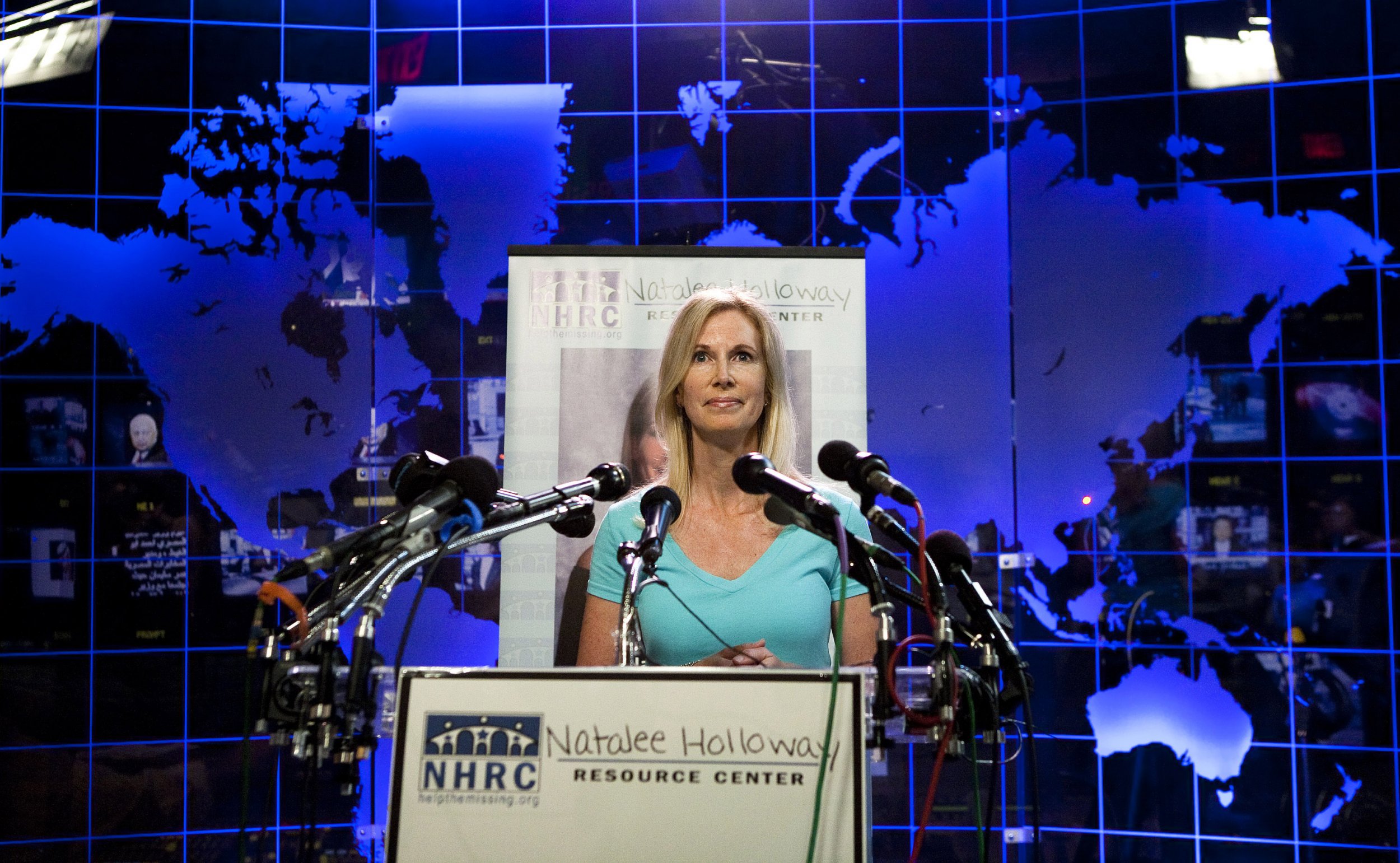 Scientists have recently stumbled upon and are currently testing bone fragments in Aruba to see if they match the missing Alabama teen Natalee Holloway, and put an end to the long 12-year search for her remains.
The bones were discovered in Aruba during an 18-month search led by Natalee's father, Dave Holloway and private investigator, TJ Ward, according to People. One of the bones has been tested and linked to a single human of Caucasian, European descent, which could be a potential match.
The Natalee Holloway case appeared in the spotlight again during the six-part Oxygen series "The Disappearance of Natalee Holloway," detailing the case. Natalee went missing in 2005 during a vacation to Aruba. In 2008, Aruban authorities closed the case and pronounced that Natalee was dead.
Here are five facts we know about the case:
There were originally three people who are believed to be a part of her disappearance: Dutchman Joran Van der Sloot and two Surinamese brothers, Deepak and Satish Kalpoe have all been main suspects of the crime. The last time Natalee was seen, she was leaving the bar with Van der Sloot, who is the main suspect of the 2005 crime.
Van der Sloot also confessed to killing another woman years later: The main suspect in the death of Natalee also confessed to killing Stephany Flores Ramirez in his hotel room in Lima, Peru in June 2010. The Dutch murderer was drunk when he choked and beat Ramirez in the face and then smothered her with his shirt so she was not able to go to tell police. He was charged and was sentenced to 28 years in prison in 2012.
The skeletal remains were mixed with dog bones: In an effort to cover up the heinous act, Van der Sloot paid a man who he had sexual relations with $1,500 to dig up and cremate Natalee's and the dog's remains. He then gave the ashes back to Van der Sloot, who then dumped the remains in the ocean.
The Aruban prosecutor's office originally thought the bones were not human remains: When the Aruban prosecutor's office did an examination of the same bone fragments found by Natalee's father and investigator Ward, they said the bones were not human remains and likely belonged to an animal.
Van der Sloot repeatedly changed his story: He changed his account of the night of Natalee's disappearance several times. While claiming his innocence, but once promised the attorney for Natalee's mother where her remains are buried in exchange for money.
Further testing on the fragments discovered is expected to take place on October 6, according to the forensic scientist, Jason Kowalski.