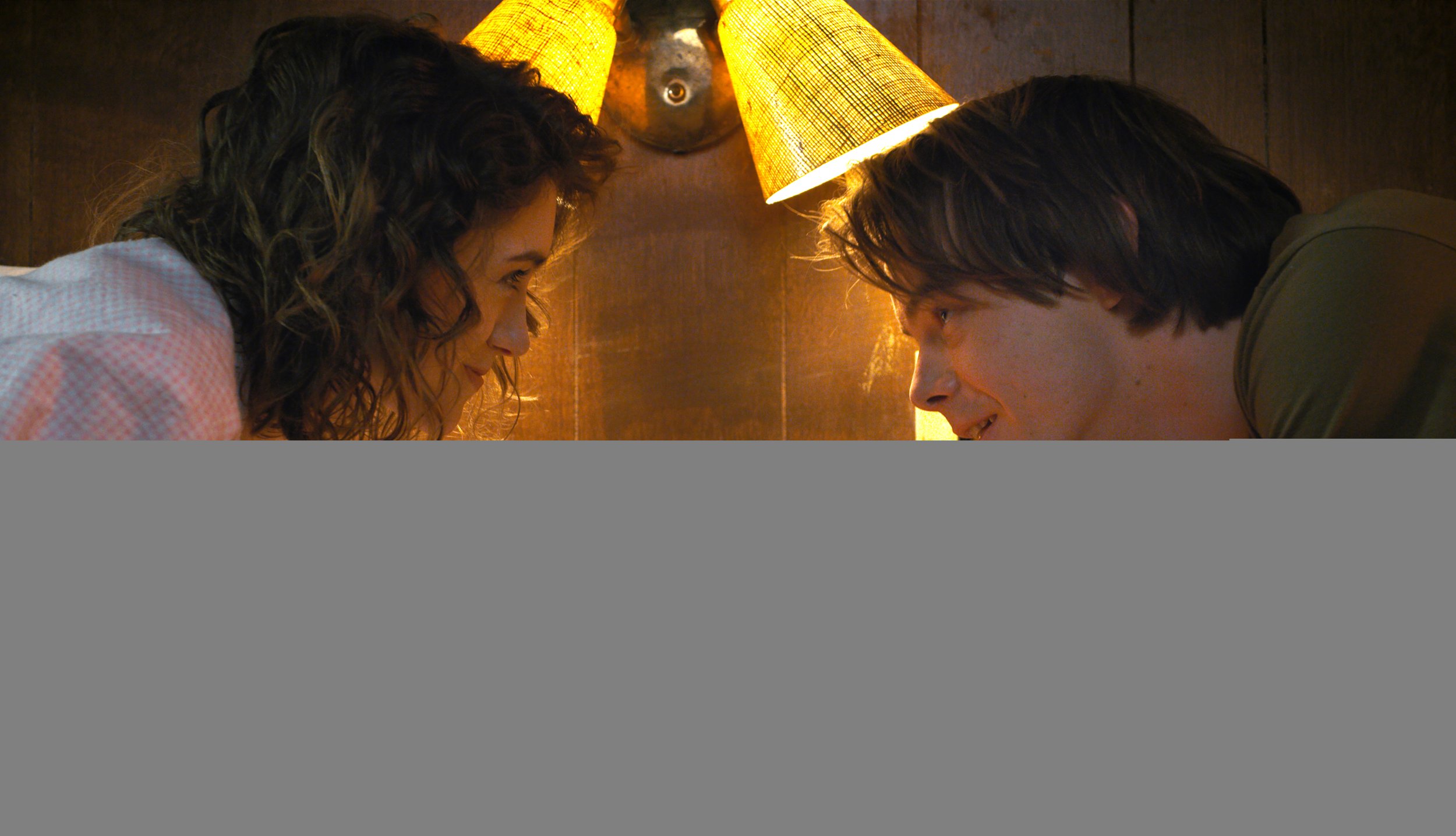 Spoiler alert: Save this for later if you haven't finished Stranger Things 2.
The strangest thing about Season 2 wasn't the Shadow Monster or the Demo-dogs or even Billy's hair. It was all the kissing, romance and hooking up. Lucas and Max. Joyce and Bob the Brain. Jane and Mike. And, of course—finally!—Nancy and Jonathan.
Fans have been rooting for "Jancy" for some time. ("Jancy" is the "ship name," a portmanteau fans create when they want two characters to get together.) Natalia Dyer, the 20-year-old actress who plays Nancy Wheeler, older sister of Mike, was aware of that interest. "There was overwhelming support for them in season one," she told Newsweek. "It was something that needed to happen."
Dyer knew it would be Nancy and Jonathan in the end. "That was always the plan. In the first pilot, Steve was going to die; the Duffers liked him and decided to keep him. But there was obviously something between Nancy and Jonathan. I just didn't know they were going to get together so fast. They really went for it!"
When it came to filming her first passionate kiss with 23-year-old Charlie Heaton, who plays Will's brother Jonathan, it was the opposite of romantic. "There's a bunch of people sitting around a monitor watching you make out," she said. "Those scenes can be awkward, but for me it was fine." She wasn't nervous. "Charlies and I have worked together long enough. There was more tension from other people on set, if anything."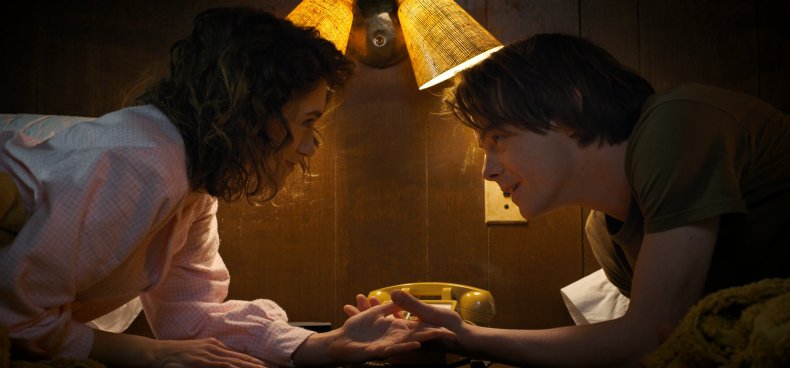 Dyer and Heaton, who spend a lot of time together this season, have been spotted off camera, too, sparking dating rumors. No comment from Dyer on that, but Heaton doesn't even rate as her favorite co-star. That would be comedian Brett Gelman, who plays disgraced-journalist-turned-conspiracy-theorist Murray Bauman. "Brett was cracking me and Charlie up," said Dyer. "We were constantly goofing off."
Murray is the reason Nancy and Jonathan get together; he senses the sexual tension and pushes the two to crash at his place and share a bed. They eventually do, after that kiss, then cut to a supremely awkward "morning-after" breakfast. That, in fact, was the more difficult scene. "I had a few usable takes because Brett was so hysterical that I kept cracking up."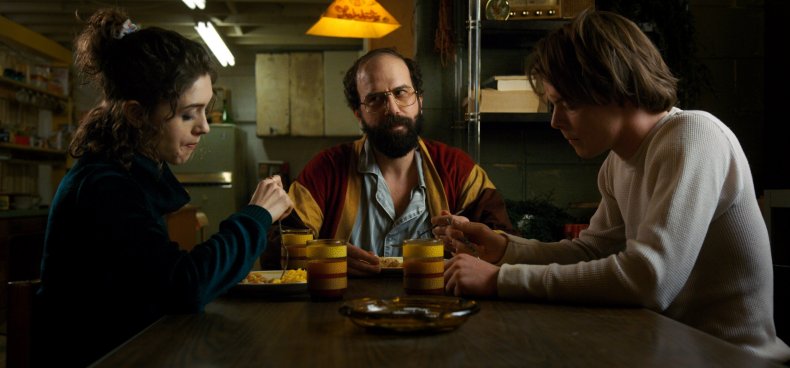 Jonathan may have gotten the girl, but getting dumped by Nancy proved advantageous for actor Joe Keery, who plays Steve; in addition to easily winning Best Hair of the Season, the actor became a fan favorite. Without Nancy, Steve saw some action, too, as the unofficial babysitter of Mike, Dustin, Lucas and Max.
Dyer wouldn't mind a little more time with Mike in Season 3; she loves working with actor Finn Wolfhard. "The brother-sister dynamic is a lot of fun to play," she said.
We'll see; Nancy might find her life is complicated by a love triangle. Steve is not a quitter.