Natalia Dyer Teases 'Stranger Things' Season 3, Talks Personal Ties To 'Velvet Buzzsaw'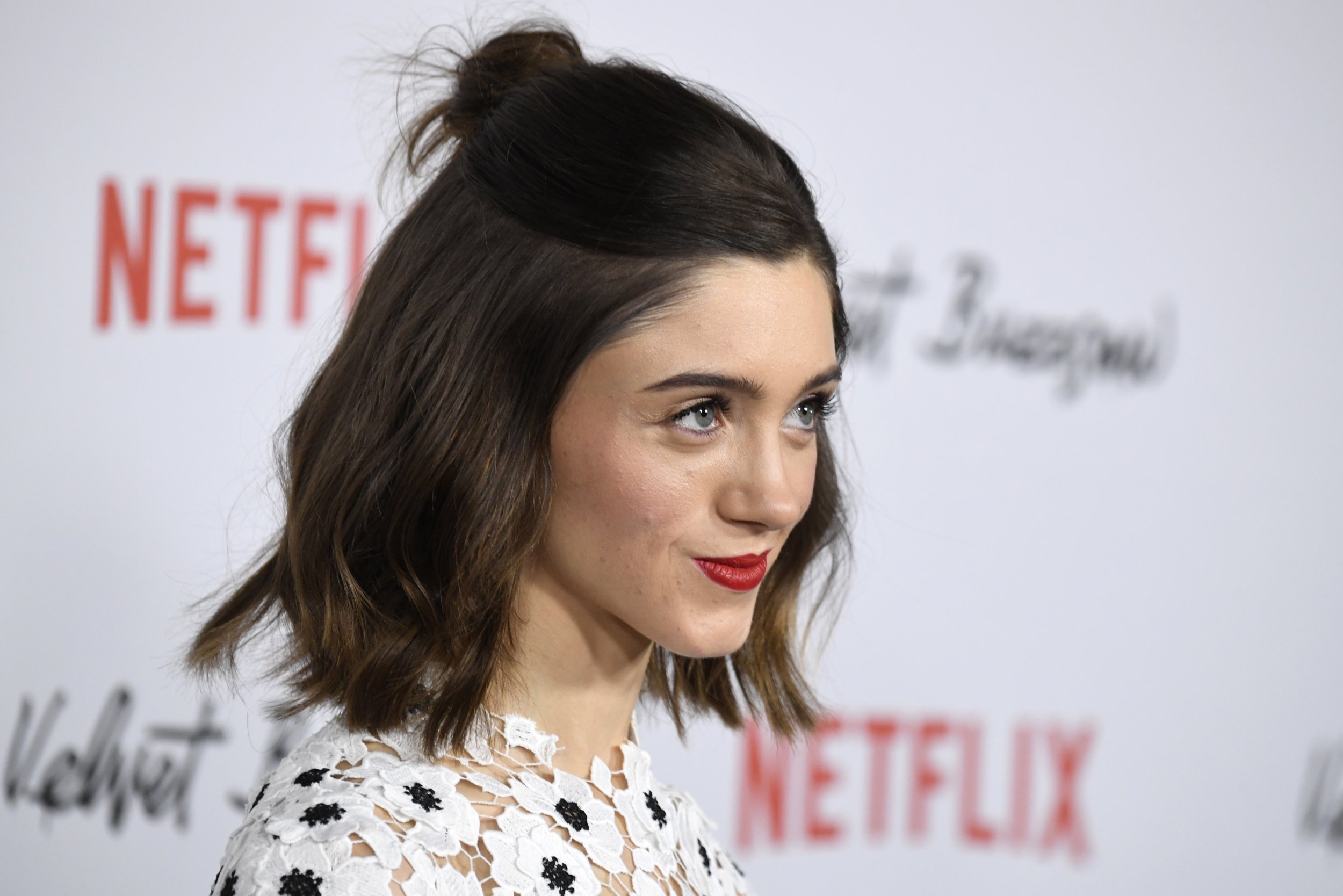 Natalia Dyer isn't a fan of the horror genre, though it's where she finds herself most. She's best known for her role as Nancy in Netflix hit Stranger Things, and has reprised a similar, millennial role in the streaming platform's latest big thriller, Velvet Buzzsaw. It's not where she planned to be, but her personal love of the film's director, Dan Gilroy, kept her on a horror trajectory.
"I hate thrillers. Well, I don't hate them," she told Newsweek. "But scary movies are not—I avoid them as much as I can really. But I do seem to find my way into it. Sometimes with Stranger Things, you know, when you're working it's not scary. It's always way more about the characters. But it's funny. This past year I find I've been screaming a lot."
Dyer jumped on the Velvet Buzzsaw role as soon as she saw the script. Gilroy crafted her favorite movie, The Fall. She appreciates it for its visual beauty as well as storytelling. Put The Fall beside Gilroy's other major success, Nightcrawler, and Velvet Buzzsaw was more intriguing than its already thrilling, deep and satirical script.
The film centers on the consumerism tied to art in the modern world. Mixing horror elements, like art with the intention to kill, with jabs at those who try to put a price on interruptible art, the film is a roller coaster of thrills and soft laughs.
"It's such a funny thing. How do you put a price on art?" Dyer asked. "There's so much room for those characters that he's created to emerge and kind of explore some different perspectives of what it means to put a price on art and deal with the business of art. Art and business in general, and the business of it, can be really funny in the way [Gilroy] tells it. But also dark. Funny and dark."
Dyer found it easy to relate to her character, Coco, a 20 something striving to last another day in Los Angeles with hard work and a dedication to make it in the art game. "A lot of people in my age group, you know the real world starts to come crashing down a little bit and you have to fight to keep your head afloat. She's working on keeping a job just so she can stay in LA. There's definitely a way to relate there."
As Nancy, in Stranger Things, Dyer's character is just trying to last another day in the middle of a nearly apocalyptic uprising of unknown beasts, constantly terrorizing her family and friends. For the anticipated third season, scripted in the summertime, Dyer things it'll be the most explosive season yet. "It's definitely darker," she told Newsweek. "It definitely felt a lot bigger, which I guess is a natural progression in shows like this. I'm personally really excited to see it because I do think it's gonna be pretty big."