Russian Lawyer From Donald Trump Jr. Meeting Willing to Testify Before Senate Investigators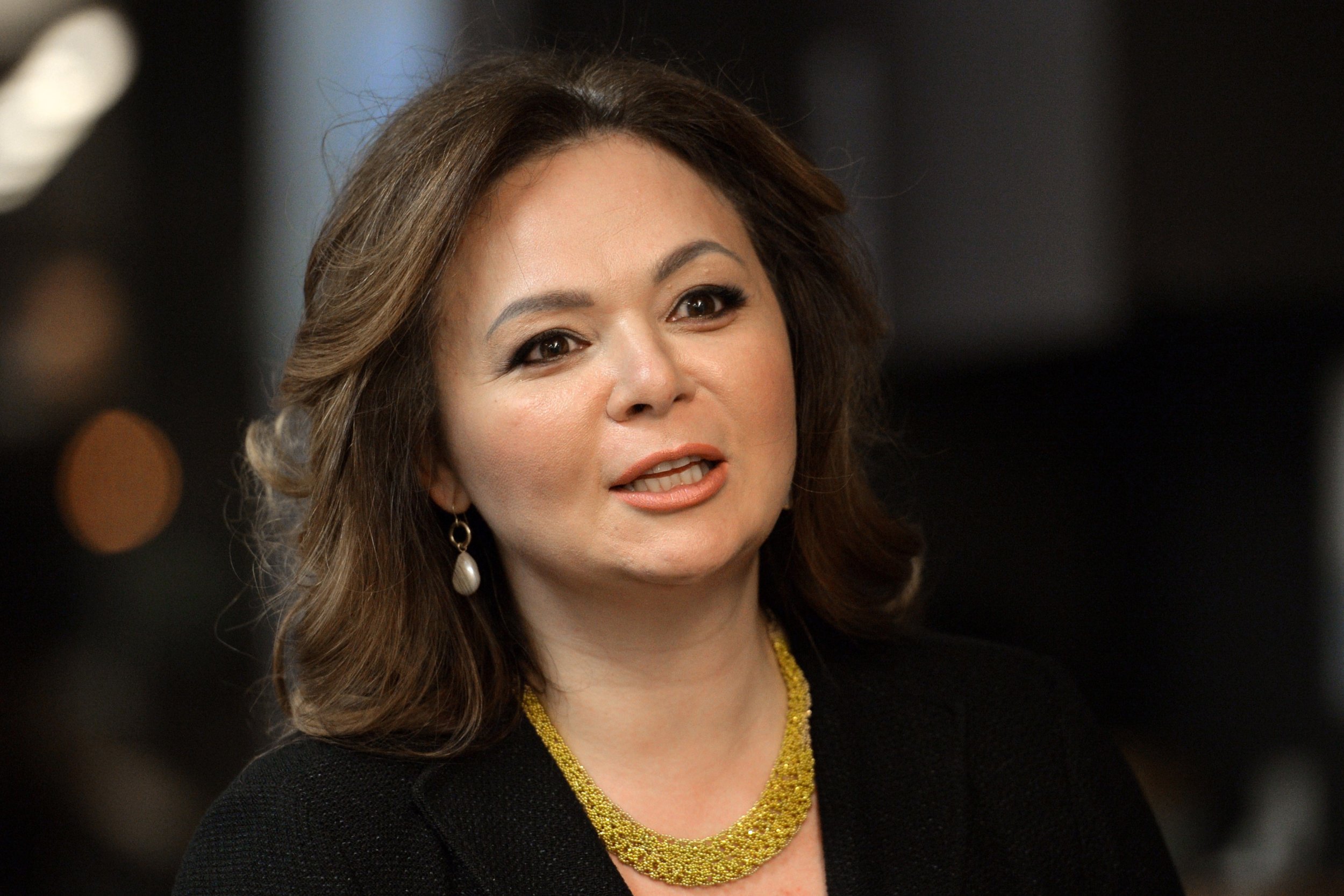 The Russian lawyer whose 2016 meeting with Donald Trump Jr. is under investigation has offered to testify before the Senate Judiciary Committee, Bloomberg reported on Monday. She told the outlet she would do so if the committee agreed to make her answers public.
Natalia Veselnitskaya, who is widely reported to have connections to the Kremlin, met with Trump Jr. in June 2016, during his father's presidential campaign. Jared Kushner, an adviser to President Donald Trump and also his son-in-law, and Paul Manafort, Trump's former campaign chairman (and one of the first to be indicted by special counsel Robert Mueller), also attended the meeting, along with others. Rob Goldstone helped arrange the meeting, emailing Trump Jr. that Veselnitskaya had damaging information about Hillary Clinton. "If it's what you say, I love it, especially later in the summer,'' Trump Jr. responded to the offer.
Related: Trump Jr. Told Russian Lawyer an Anti-Russian Law Would Be Considered
The Senate Judiciary Committee is one of three congressional panels investigating Russian meddling in the 2016 presidential election and possible coordination with the Trump campaign. Mueller is also investigating the meddling and possible collusion, and the Trump Jr. meeting is widely reported to be of interest in that probe, too.
Veselnitskaya has not yet testified publicly before any of the committees. On October 18, Senator Chuck Grassley, the Senate Judiciary Committee chairman, wrote to Veselnitskaya seeking "all information you have related to the meeting you attended on June 9, 2016, at Trump Tower, and related matters." The letter also requested that she appear for a private interview and that she contact the committee to schedule the interview by October 20. Among the 94 questions he sent, many with multiple parts, were some about how the meeting was arranged and her relationships with Russian President Vladimir Putin and other individuals.
Veselnitskaya gave a two-and-a-half-hour interview in Moscow, according to Bloomberg. About answers to Grassley's questions, she said, "That I definitely don't have," adding, "I made up my mind a long time ago: My testimony must be honest, full and public." She had previously indicated her willingness to testify before Congress, Reuters reported in July.
In the interview, besides discussing her potential testimony, she recalled Trump Jr.'s saying about the United States' Magnitsky Act, "Looking ahead, if we come to power, we can return to this issue and think what to do about it…. I understand our side may have messed up, but it'll take a long time to get to the bottom of it." She also claimed that Trump Jr. asked for financial documents related to the Clinton campaign, but she could not provide any. She said she considered the meeting "a failure."
Alan Futerfas, a lawyer for Trump Jr., declined to comment to Bloomberg on Veselnitskaya's remarks. Trump Jr. has said he did nothing wrong by attending the meeting, and President Trump has tweeted, "Most politicians would have gone to a meeting like the one Don jr attended in order to get info on an opponent. That's politics!" Trump Jr. testified before the Senate Judiciary Committee behind closed doors in September, a meeting he has said lasted more than five hours.
In other testimony before the Senate Judiciary Committee, in July, Bill Browder, a financier and longtime critic of the Russian government, said he had "no doubt" the Kremlin was behind the meeting. Browder helped move forward the 2012 Magnitsky Act, a law meant to punish the Russian officials behind the 2009 death of Sergei Magnitsky. Veselnitskaya has opposed the law.
Taylor Foy, a spokesman for Grassley, declined to comment.