Halle Berry, Holly Robinson Peete and More Remember Natalie Desselle-Reid Following Actor's Death
Natalie Desselle-Reid died on Monday, TMZ confirmed. The actor, who had starring roles in movies like B*A*P*S*, How to Be a Player and the CW hit series Eve, among others, was 53 years old.
A family member of Desselle-Reid's confirmed her death to TMZ, and revealed that the comedian died of colon cancer. Desselle-Reid, who shared three children with husband Leonard Reid, first learned of her diagnosis in early 2020 and spent her final days in hospice care.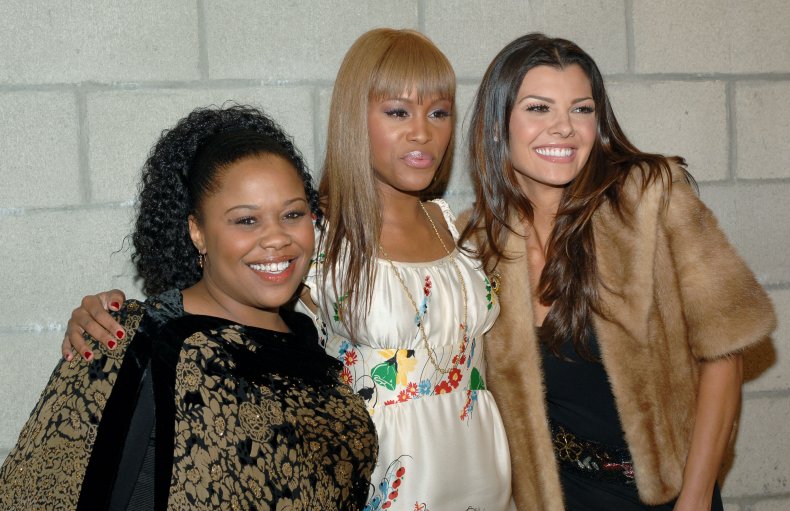 "It is with extremely heavy hearts that we share the loss of our beautiful Natalie this morning. She was a bright light in this world. A queen. An extraordinary mother and wife," the actor's family wrote in a statement.
Not long after news of Desselle-Reid's death broke, social media was flooded with messages of condolences from fans saddened by her death. The actor's celebrity friends and Hollywood colleagues also posted online, including Holly Robinson Peete, whose mother Dolores Robinson once managed Desselle-Reid.
"Just absolutely decimated by this news...Actress Natalie Desselle, a bright shining star passed away this morning. I got to know her when my mom was managing her. She will be so missed...sending out prayers to her children and husband. Rest In Peace, Sweet Girl," Robinson Peete tweeted on Monday.
Halle Berry, who starred alongside Desselle-Reid in the 1997 film B*A*P*S, took to Instagram, writing, "I'm in total shock. completely heartbroken. gonna need a minute."
Eve, who worked with Desselle-Reid for three seasons on her self-titled series, was similarly shocked by her friend's death. "I can't believe it @NatalieDessell sending prayers,love and strength to her family. Rest in Peace," Eve wrote.
Jason George, who also appeared in Eve, shared his heartbreak over learning of his former castmate's death. "For 3 of the most fun years of my life I worked side by side with #NatalieDesselleReid on #Eve. Effortlessly hilarious, inherently empathetic. Natalie was instantly every woman's girlfriend and every guy's sister. Much love, Nat," he wrote.
A native of Alexandria, Louisiana, Desselle-Reid got her first taste of TV acting when she appeared in a 1996 episode of the popular sitcom Family Matters. Later that same year, she snagged a small role in the blockbuster Set It Off. However, it was her work with Berry in the comedy film B*A*P*S*, directed by Robert Townsend, that truly set Desselle-Reid's career in motion. She then went on to appear in more than 20 more titles, including Disney's first live-action Cinderella movie, in which she played Minerva, the evil stepsister of lead actor Brandy Norwood's character.