Natalie Just Revealed If She Really Kept Mike's '90 Day Fiancé' Engagement Ring
One 90 Day Fiancé couple's relationship seemingly ended on Sunday night, but that doesn't mean everything was lost. Natalie apparently kept the engagement ring Mike gave her—something he asked her to return during their emotional goodbye.
At the end of Sunday night's episode, after Mike broke his engagement to Natalie on their wedding day, she saw him one last time. As a mutual friend prepared to drive Natalie to the airport, Mike repeatedly asked Natalie to give back the engagement ring.
She defended her right to keep the prized possession because it was Mike's decision to end their engagement and cancel the wedding.
"I want to keep it to remember how much pain it costed me," she told Mike. "And how much suffering I've been through. I want to remember it."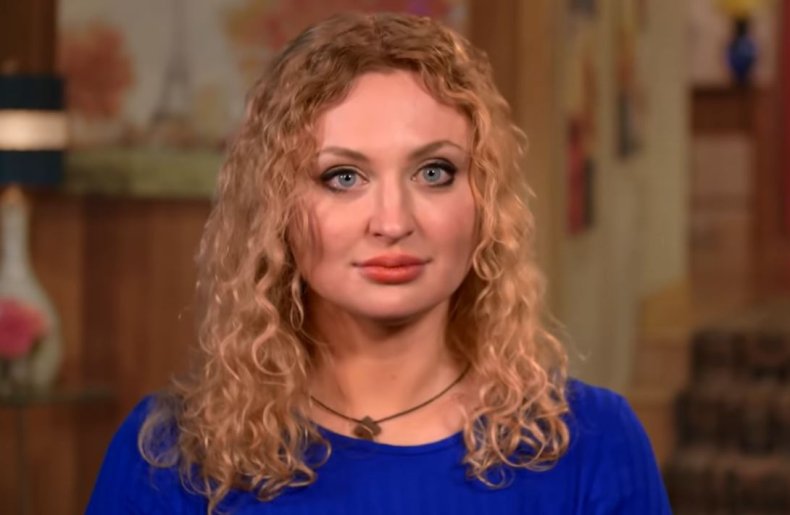 Mike continued to prompt Natalie to give him back the ring, while also asking her for one last hug. She refused both, and eventually, as Natalie sobbed, the friend began to drive her away.
The episode didn't clarify if Natalie really kept the ring, or ever saw Mike again, but the Ukrainian woman gave her Instagram followers a direct answer. A commenter praised Natalie for the way she handled the breakup, despite her harsher feelings for Natalie. "You are not my favorite, but what Mike did to you on your wedding day...You deserve to keep the ring and he can go to hell," wrote @nicoletaclipa.
In her response, Natalie clarified the ring's current ownership. "Well, I did keep it," she wrote.
While there's still more time in the series, it seems likely that Natalie and Mike have not reconciled. Natalie's entire Instagram feed consists of photos of herself with no visual representation of Mike, or much mention of him at all.
After Mike broke up the wedding, 90 Day viewers were quick to name him as the leading villain of Season 8. This comes after Mike and Natalie's relationship went through some rocky phases. Longtime viewers know they first appeared on Season 7, but Mike and Natalie split up abroad. They returned as a couple, attempting to repair their broken bond, on Season 8, though it took awhile for Natalie to get her engagement ring back from Mike (after they'd broken the engagement once, to end Season 7).
Even though they've parted ways, it sounds like Natalie still has the ring and won't be getting rid of it anytime soon. Hopefully, they're in the minority with an unhappy ending to their love story.