Natalie Portman and Jared Kushner Were Friends Before He Became a 'Super Villain,' Actress Says
Academy Award winner Natalie Portman and White House senior adviser Jared Kushner aren't usually associated with each other, but the pair used to be friends in college.
Portman, an outspoken critic of President Donald Trump, and Kushner, his son-in-law, attended Harvard University together and were both in the class of 2003.
The Annihilation star disclosed a few details about Kushner's college years during an appearance Thursday on The Late Show. She didn't have kind words for her former friend. When host Stephen Colbert asked whether Harvard let in "dummies," she seemed to suggest Kushner qualified as one, indicating he wasn't a good student.
"We were friendly," Portman, 37, said. "Unfortunately, there's not a lot of funny [things] to say about someone you were friends with becoming a super villain. So, you know, it's not funny."
Portman added, "He said in some interview that the friends he's lost because of politics.... It's like exfoliating.... I was like, 'OK.'"
Portman isn't the first Harvard alum to slam Kushner. The class of '03 issued its 15th anniversary report this year. Kushner didn't contribute a note, but many alums used the opportunity to share their opinions of him. Ben Wikler, a political campaigner who attended the Ivy League school with the senior adviser, shared an excerpt from the report that directly called him out.
"Our classmate Jared Kushner surely knows that climate change is real, and yet he watches as regulations are dismantled daily," the excerpt read. "Shame on you, Jared Kushner."
Portman joins actor Woody Harrelson in a list of celebrities with ties or former ties to members of the Trump administration. Harrelson revealed in May that he "quite liked" Vice President Mike Pence in the early '80s, when they attended Hanover College in Indiana together.
"We were both very religious," Harrelson, 56, said during his Jimmy Kimmel Live! appearance in May. "It was a Presbyterian college at the time, and I was there on a Presbyterian scholarship. He was involved with the church activities."
Harrelson continued, "I thought he was a pretty good guy. You know, he's very religious. Very committed. Seeing as how I'm not quite in that ballpark now, I don't know how we'd get along."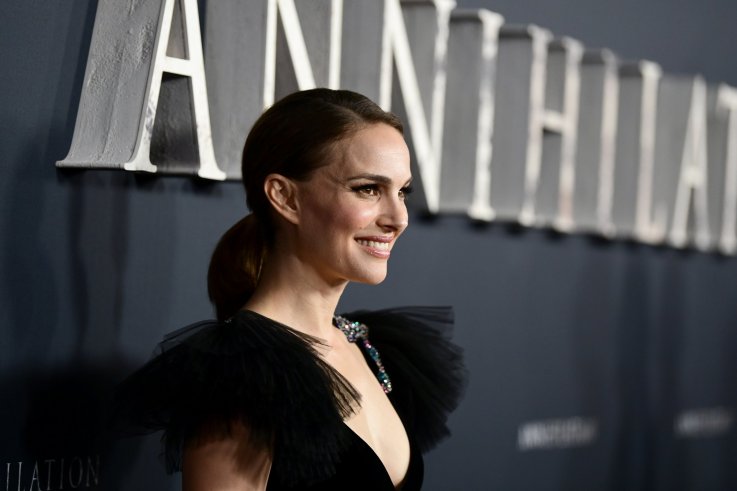 Natalie Portman and Jared Kushner Were Friends Before He Became a 'Super Villain,' Actress Says | Culture