Nate Silver Says Pulling 'Johnson and Johnson Vaccine is Going to Get People Killed'
FiveThirtyEight founder Nate Silver doesn't think that costs of pulling the Johnson & Johnson COVID vaccine outweigh the benefits of continuing the single-dose vaccinations. In fact, the statistician is worried the decision will "get people killed."
Silver tweeted Tuesday morning: "6 cases out of 7 million people. What a disaster. This is going to get people killed. And it's going to create more vaccine hesitancy. These people don't understand cost-benefit analysis. They keep making mistakes by orders of magnitude."
Federal health agencies called for an immediate pause in the use of Johnson & Johnson one-shot vaccine on Tuesday morning after six women, who received the vaccine, developed a rare blood clot disorder within two weeks of vaccination.
All six of these vaccine recipients were between the ages of 18 and 48. One woman died and a second woman has been hospitalized in critical condition.
But Silver argues that these rare cases are too few to halt vaccinations, when compared to the total number of Americans who have received the vaccine without any side effects.
Nearly 7 million people in the U.S. have received the Johnson & Johnson vaccine so far, and approximately 9 million more doses have been shipped out, according to data from the Centers for Disease Control and Prevention (CDC).
The six cases of blood clots makes up for less than 0.001 percent of Johnson & Johnson vaccine recipients.
"Public health bureaucrats have some weird habits in how they reason under uncertainty and how they communicate to the public. It might help if they sought out experts from economics, sociology, psychology, etc., instead of telling everyone to stay in the their lane," Silver tweeted Tuesday.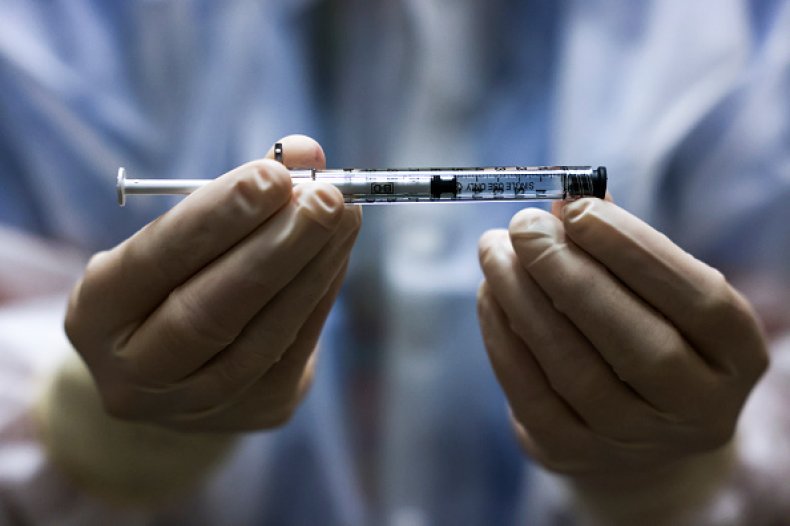 The immediate suspension of the vaccine means the 9 million doses that have been shipped out to states will not be authorized for use. By blocking those vaccines from being administered, fewer people will be immunized and risk of transmission may increase.
"Say there's a 1 in 100 chance someone acquires COVID because of a delayed vaccine (maybe conservative in the US where spread is still quite high) and a 1 in 150 chance they die from it. That's a 1 in 15,000 chance vs. 1 blood clot death in 7,000,000 doses so far," Silver said.
"We also have to consider that the person who gets COVID because of a delayed vaccine will pass her case along to an average of 1 other person.... So the death rate is actually twice as high as I indicated above," he added.
Silver also worries that the government's decision will cause greater vaccine hesitancy, which polls had recently indicated was finally shifting last month.
A March poll from Kaiser Health News indicated that fewer communities of color were hesitant about receiving a COVID vaccine. About 55 percent of Black adults said they had been vaccinated or planned to be soon, up 14 percent from February. More than 60 percent of Hispanic respondents said they would receive the vaccine.
However, the poll also found that 13 percent of respondents overall said they will "definitely not" be getting a COVID vaccine. Among all groups, Republicans and white evangelical Christians were the most resistant to receiving a shot.
European countries faced similar challenges earlier this year as several paused the use of the AstraZeneca vaccine due to a potential side effect involving blood clots. But the decision to halt the vaccine caused public confidence in the vaccine to tank, even after governments resumed the use of the AstraZeneca vaccine after the European Medicines Agency confirmed its safety and urged people to get the shot.
A YouGov poll published in March found that more than half of people surveyed in France, Germany and Spain now believe the AstraZeneca vaccine is unsafe. The AstraZeneca vaccine has not been approved in the U.S.
Scientists with the CDC and U.S. Food and Drug Administration will jointly examine links between the single-dose vaccine and the disorder before determining whether the Johnson & Johnson shot should continue to be authorized for use or if the authorization should be limited.
In a statement made Tuesday, Johnson & Johnson said that it is working closely with medical experts and health authorities to review the cases of blood clots. The company also announced it will be proactively delaying the rollout of its vaccine in Europe.
Newsweek, in partnership with NewsGuard, is dedicated to providing accurate and verifiable vaccine and health information. With NewsGuard's HealthGuard browser extension, users can verify if a website is a trustworthy source of health information. Visit the Newsweek VaxFacts website to learn more and to download the HealthGuard browser extension.