Nate Silver Predicts Hillary Clinton to Easily Win White House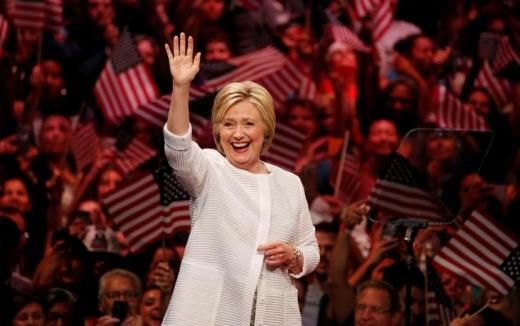 Famed statistician Nate Silver predicts Hillary Clinton will win the presidential election, in a forecast that estimates her to have a 79 percent chance of taking the White House—dwarfing Donald Trump's predicted 20 percent chance of a win in November.
With the election year halfway over, Clinton is predicted to maintain her lead in the polls, with a 7- to 10-point advantage. "She's ahead in almost every poll, every swing state, every national poll," Silver, the editor-in-chief of ESPN's FiveThirtyEight blog, said on ABC's Good Morning America on Wednesday.
Silver also noted that "both candidates have a lot of room to grow," but an edge like Clinton's hasn't been flubbed since 1988, when Massachusetts Governor Michael Dukakis lost to George H.W. Bush.
In polling so far this year, Trump has never managed to take the lead from Clinton. While Trump gained 40 percent of the GOP vote needed to win the primary, Silver said that's "a lot different than winning 51 percent of 100 percent."
Silver's forecast also predicts more states will be in play this year than were previously thought in the battle for the White House. In the ABC interview, he said Arizona, Georgia, North Carolina and Missouri—all of which had previously been safe Republican states—are possible battleground states in deciding this election.
In the 2008 election, Silver was able to correctly call 49 states, and in 2012 he got all 50 correct.