An Independent candidate running for a seat in Virginia's 10th Congressional District admitted earlier this week to owning and operating two websites that provided forums for people to discuss child pornography and rape fantasies. The political hopeful, Nathan Larson, who was convicted in 2009 of threatening to kill former President Barack Obama, also shared lengthy screeds on the site about wanting to sexually abuse his ex-wife and daughter.
An accountant by trade, Larson operated both Suiped.org, short for "suicidal pedophile," and Incelocalypse.today, short for involuntarily celibate. Both websites, which were first uncovered by HuffPost, have been taken down, but screenshots show that Larson posted disturbing and lengthy manifestos advocating for sexual violence against women and children. One post he admitted to writing on Incelocalypse provided a guide on "How To Psych Yourself Up So You Feel Entitled To Rape."
On Suiped, he talked about a future in which sex with children would be legal.
"I think that to get with girls, whether they're young or old, you'll usually need to have charm and/or money. That's especially true if you're trying to get with the more attractive girls," he wrote. "Once sex with kids is legalized, I imagine the competition to get in their pants will be fierce."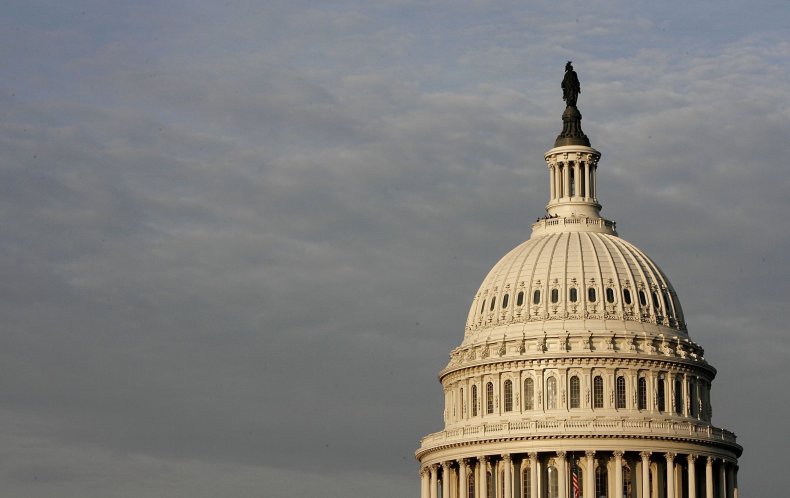 In his campaign pledge, Larson said his agenda will include "protecting gun ownership rights" and restoring "benevolent white supremacy, private borders, patriarchy and freedom from age restrictions."
In 2015, Larson's ex-wife successfully filed a restraining order against him before committing suicide. Larson relinquished custody rights to the pair's daughter, he told The Washington Post in 2015 interview. Because of his criminal conviction, he was precluded from running for office until 2016, when former Virginia Governor Terry McAuliffe issued an executive order restoring the voting rights of convicted felons who had successfully completed their sentence.
Although the move was intended to reduce the number of disenfranchised people in the state, McAuliffe's conservative political opponents have pointed to Larson's run for office as a consequence of the executive order.
"I would like to know why Congressman Tom Perriello and Lieutenant Governor Ralph Northam think it's a good idea for people like Nathan Larson and for those who are the most violent felons in the commonwealth should not only have their rights restored and be able to vote but also to be able to run for office and put them on a path to be able to obtain a weapon," conservative challenger Ed Gillespie said in a 2017 Facebook Live broadcast.
Virginia's 10th Congressional District is among the more competitive midterm races. Republican incumbent Barbara Comstock is facing off against more than six Democratic challengers. Larson, meanwhile, has very little chance of winning, according to forecasts.
Still, the Virginia native—who has also espoused racist and homophobic views in the past—thinks that his politically incorrect positions might help him appeal to some voters.
"A lot of people are tired of political correctness and being constrained by it," he told HuffPost. "People prefer when there's an outsider who doesn't have anything to lose and is willing to say what's on a lot of people's minds."