Baton Rouge Dead Bodies Mystery
Police maintain they have no suspicions of foul play regarding the discovery of multiple deceased bodies in Baton Rouge, Louisiana, according to reports.
Last week, the Baton Rouge Police Department confirmed the death of 42-year-old Nathan Millard, who went missing on February 23, 2023.
Police Captain Kevin Heinz spoke at a press conference and confirmed that Millard's body was found dumped on March 6 at about 3:34 a.m. in the 2900 block of Scenic Highway.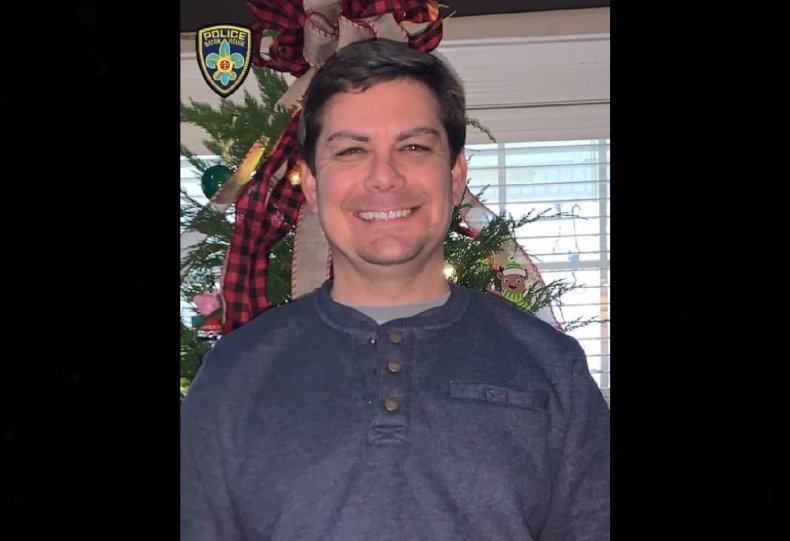 According to a NewsNation report, two other bodies were also discovered on the same day that Millard went missing and police also said they don't suspect foul play in those cases.
Baton Rouge Police Chief Murphy J. Paul also highlighted the details from the preliminary autopsy report on Millard's body.
It said: "On March 7, 2023, an autopsy was conducted on the remains of Nathan Millard, 42 years old. No evidence of internal or external trauma noted, the final autopsy results, pending further studies including toxicology testing.
"The cause of death and manner of death are pending completion of the final autopsy report."
At the press conference, officers refused to comment on whether police believe drugs were involved in the death of Millard. Police have since announced that they are looking for 45-year-old Derrick Perkins, who may have information related to the case.
NewsNation's Ashleigh Banfield spoke to former homicide detective Fil Waters about Millard's case and the details regarding the other bodies found.
Banfield said: "Two other bodies showed up in Baton Rouge and they were wrapped up and dumped and they are saying no foul play.
"Something stinks, something is very weird."
She continued: "Let me give you two other examples, a woman called Treasure Short was dumped allegedly by another woman named Andrea Matthews.
"It turns out Treasure Short was wrapped in bedding and dumped in a wooded area."
Speaking on another investigation regarding a dumped body in the city, Banfield continued: "Macy Peebles was dumped, allegedly, by someone named Damian Matthews, no connection to Andrea Matthews by the way."
No Connection So Far
Waters indicated that, as of yet, there is nothing connecting any of these cases and attempted to explain what could have happened to these individuals for the police to not suspect foul play.
He said: "It doesn't appear that any of those cases are connected in anyway except for the fact that there is no visible trauma on the body at the time.
"We don't know about the results of the autopsy and we don't know what the results of the tox-tests are. In my opinion they are going to be critical in these investigations.
"They have got suspects in all of them, it doesn't appear that they are connected.
"I will tell you that I had a case similar to this, where we found a woman, her body fully clothed sitting on a very nice grassy esplanade in a very nice neighborhood.
"It looked like she was asleep, she was not, she was deceased and tox-test later showed that she had overdosed in some way.
"When these things happen, the fact that these folks are getting caught dumping bodies, this is what happens when dopers get together and ingest their dope and then one of them dies.
"The first thing the other one is thinking is, number one I have got to get rid of the dope, number two I have got to get rid of this body. That is what is happening."
Newsweek has contacted the Baton Rouge Police Department via email for comment.