Where Is Nathan Millard? Georgia Businessman Missing in Baton Rouge
The wife of a businessman who disappeared in Louisiana last month has said she is desperate for answers.
Nathan Millard, 42, who works for a construction company in Conyers, Georgia, went missing on February 23, according to reports.
According to a report in People, on February 22, Nathan Millard flew to Baton Rouge, Louisiana, per his wife Amber Millard, who has spoken to the media about his disappearance.
Speaking to ABC affiliate WSB-TV, Amber Millard said she had contacted her husband during his trip but said she is now left "heartbroken" not knowing what happened to him.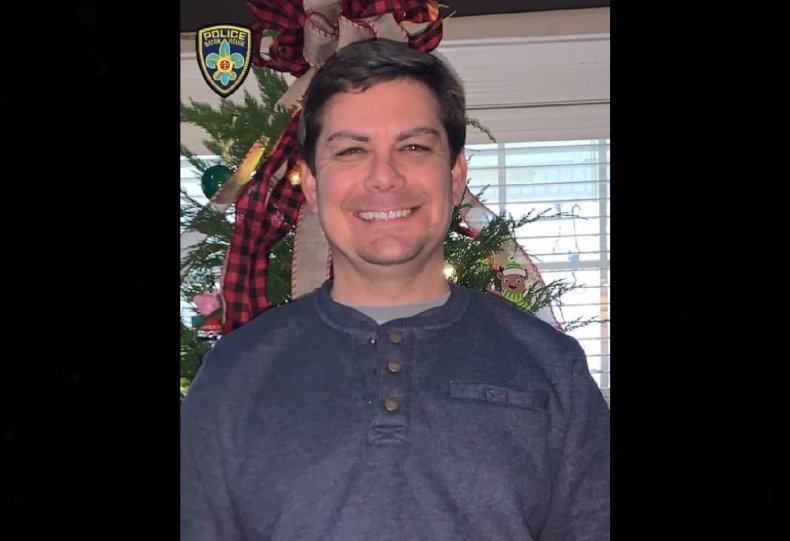 The Baton Rouge Police Department confirmed in a Facebook post that Nathan Millard was missing.
"Baton Rouge Police Missing Persons Division is attempting to locate NATHAN MILLARD, 42 who was last seen around 11:30 pm on February 23, 2023, in the downtown area. Millard is 5'9", 180lbs, and was wearing a green ball cap, black shirt, and blue jeans.
"Anyone having information on [Millard's] whereabouts is urged to contact the Missing Persons Division at (225) 389-3853 or Crime Stoppers at (225) 344-7867," the police wrote, sharing a picture of Nathan Millard.
Recalling her last conversation with her husband, Amber Millard said: "Wednesday night, he and I Facetimed. He was able to get college basketball tickets. He and I Facetimed, while he was there and that was at 7:30 Georgia time."
She said: "I'm heartbroken. It's a nightmare that I want to wake up from. This is my worst nightmare."
The Louisiana State University Tigers faced off against the Vanderbilt Commodores on this date and Nathan Millard is believed to have attended this game with a client.
The pair are believed to have gone to Happy's Irish Pub on Third Street and was last seen leaving the bar close to midnight, according to a WBRZ report.
Amber Millard said that her husband's phone was found four blocks away from his hotel, the Courtyard by Marriott. She said there was a video—yet to be released by authorities—that showed someone using Nathan Millard's bank card at a bus station less than a mile from the hotel.
Amber Millard continued: "He never made it back to his hotel and it's just an open investigation, for a missing person. That's all. We're just at a standstill for more camera footage to be presented."
"I'm praying for a miracle—that he makes it home safely to us," she said.
Police Spokesperson Sgt. L'Jean McKneely told the local station: "There are certain things surrounding this case that raise suspicion for us."
Newsweek has contacted the Baton Rouge Police Department for comment.