'Strange Planet' Cartoonist Nathan Pyle Embroiled in Twitter Controversy for Pro-Life Tweet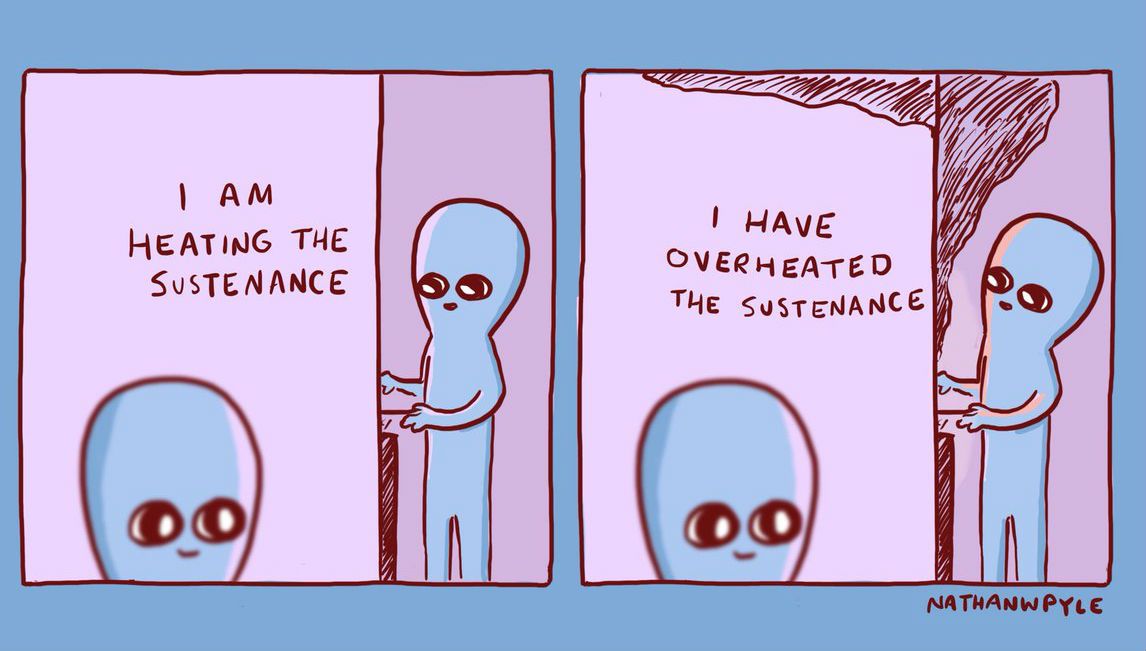 Nathan Pyle, the artist behind viral cartoons of alien life called Strange Planet is under online scrutiny after controversial tweets from his past resurfaced. On April 8, a 2017 tweet made by Pyle in defense of the anti-abortion rally March For Life started to gain traction. In it, Pyle quotes a Facebook post from his then-girlfriend who wrote that she was "given a chance to live." "Thank you Father for the stories of others from last year's March For Life who were also discarded or abandoned, yet were given a chance to live," she wrote.
Some Twitter users were very upset with Pyle's defense of pro-life rhetoric and wanted to distance themselves from the content creator. The resurfaced tweet has prompted thousands of new comments, most of which see users arguing over Pyle's stance on the divisive subject.
"It's a strange planet alright, when women aren't encouraged to have control over their own body," wrote one user. "Welp, your comics were fun, but knowing you want to take away bodily autonomy and health care choices from people ruins the whole thing," wrote another. Others congratulated Pyle for sharing his beliefs on the topic, but a large number declared they would no longer continue to support the grey alien comic.
Some upset with Pyle's stance created their own versions of Strange Planet to get their point across.
After a couple of days of normal tweets and comics, Pyle finally released a comment about the controversy. In a tweet posted Tuesday, Pyle said, "My wife Taylor and I have private beliefs as they pertain to our Christain faith." He mentions that his votes "go to the Democratic Party" and they are "troubled by what the Republican party has become." However, commenters noted this statement does not clarify his stance on abortion, or clear up the confusion around his feelings on reproductive rights.
Pyle has a large following from his time making quizzes at Buzzfeed and his success with the Strange Planet comics. He has more than one million Instagram followers and 1,100 patrons on Patreon, each donating an unknown monthly sum.
With an audience that large, some fans believe he has a responsibility to share his feelings so fans know who they are supporting. "We're creators of content on a very public platform & people want to know whether they're supporting & buying things from someone who believes in the limiting of women's reproductive rights," tweeted advice columnist and freelancer Beth McColl.
Some right-leaning websites have posted about the "cancel culture" they claim the "left" has infliected on Pyle. Spectator USA said "scroll through the fresh replies to that tweet and you'll encounter erstwhile Pyle fans acting like they were personally wronged and are owed an apology." The Washington Examiner wrote "in the age of outrage, it's not hard to be problematic. And a vaguely pro-life tweet must have been just what the strife-seeker was looking for."
Pyle shows no signs of stopping his alien comic, no matter what some on Twitter may hope.