A 2005 photograph of former President Barack Obama with the leader of the Nation of Islam, Louis Farrakhan, surfaced for the first time on Thursday when the journalist who took the picture decided to publish it.
The photo was taken during a Congressional Black Caucus meeting when Obama was a Senator in Illinois. The photographer, Askia Muhammad, told journalists that he had kept the photograph a secret because he thought it would hurt Obama's political career.
The Nation of Islam was founded in 1930 and has since transformed into one of the best-known organizations for black Americans. However, it has a controversial history because its leaders, including Farrakhan, promote an ideology of black superiority and are known to have made anti-Semitic comments. Many consider the Nation of Islam to be a hate group.
In a 1984 interview, Farrakhan praised Hitler and said he was "proud" of Hitler's evils against the Jews.
"[T]he Jews don't like Farrakhan, so they call me Hitler. Well, that's a good name. Hitler was a very great man. He wasn't a great man for me as a black person, but he was a great German," Farrakhan said in the interview.
Farrakhan has also been known to criticize homosexuality and registered his disapproval with Obama's endorsement of same-sex marriage.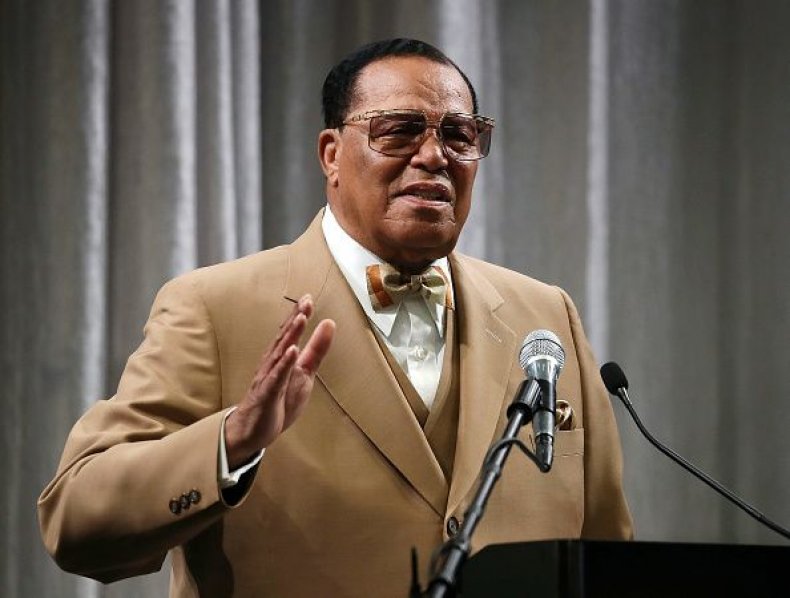 In the late 1950s, Martin Luther King issued a warning against the group, saying that "a hate group" was rising up that would "preach the doctrine of black supremacy." The group has also advocated for armed self-defense instead of non-violent political action.
"Just as disturbing has been Farrakhan's willingness to tie himself to authoritarian and, in many cases, violently repressive foreign leaders for the sake of furthering black and Islamic administrations worldwide," the Southern Poverty Law Center notes. "These include Libyan dictator Muammar Ghadaffi, Zimbabwean leader Robert Mugabe, and the now deceased General Muhammad Zia-ul-Haq of Pakistan and Ugandan despot Idi Amin."
In 2008, Farrakhan endorsed Obama's candidacy for President. Asked about the endorsement during a rally in Ohio, Obama said he was "very clear in my denunciation" of Farrakhan's history of anti-Semitic remarks.
"I did not solicit his support," Obama said.