Amelia Earhart was an aviation pioneer whose death continues to leave questions unanswered and every year on her birthday, the world honors her.
National Amelia Earhart Day occurs annually on July 24 and on Wednesday, Earheart would have been 122 years old. A woman who broke flying records, she's celebrated for both her contributions to the advancement of women and aviation.
Born in Atchison, Kansas, in 1897, she saw her first plane at a state fair when she was 10 years old, according to the official website. However, the young girl reportedly wasn't impressed with the plane and it wasn't until she saw a stunt-flying exhibition that her interest in aviation was piqued.
"By the time I had got two or three hundred feet off the ground, I knew I had to fly," Earhart reportedly said of a flight she took in 1920.
Defying gender roles for her time, she played basketball, took an auto repair course and even attended college, according to History.com. When World War I broke out, she served as a Red Cross nurse's aid and later enrolled at Columbia University in New York.
In 1921, she began taking flying lessons and later that year purchased a secondhand Kinner Airster that she nicknamed "the Canary." She participated in her first flight exhibition in Pasadena, California, two days after she got her National Aeronautics Association license in December 1921.
Over the course of her life, she set a number of aviation records including:
The first woman to fly solo above 14,000 feet
The first woman to fly solo across the Atlantic Ocean
The first woman to receive the Distinguished Flying Cross, a military decoration awarded for heroism or extraordinary achievement during an aerial flight.
The first woman to fly solo, nonstop across the United States
The first person to fly solo from Hawaii to the United States mainland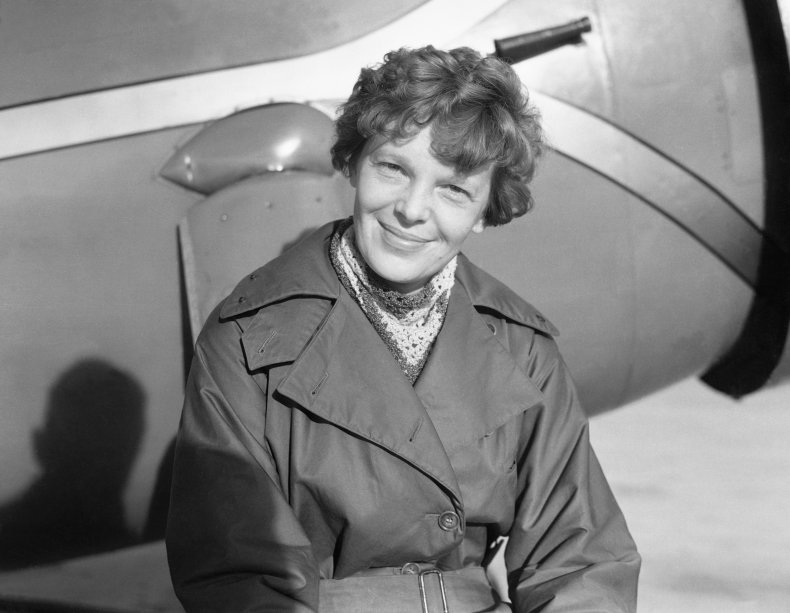 A century after she was born, Earhart continues to inspire women, but she also worked to create opportunities for women while she was alive. In 1929, she created the Ninety-Nines, an international organization for the advancement of female pilots.
The organization is still around today and has over 150 chapters in the United States and Canada. The groups work to promote the mission of the organization, which is to advance aviation through education, scholarships and mutual support.
Where Did Amelia Earhart's Plane Crash?
In 1937, Earhart and Fred Noonan took off from Oakland, California in an attempt to become the first people to circumnavigate the globe. On June 29, they reached Lae, New Guinea, and only had 7,000 more miles to go before finishing the trip and landing back in Oakland.
The last time Earhart and Noonan were seen alive was on July 2. They lost radio contact and disappeared. They were never found and on July 19, 1937, they were declared lost at sea.
Amelia Earhart Quotes
Along with leaving a lasting legacy behind, Earhart also left the world with a number of inspirational words of wisdom.
"Anticipation, I suppose, sometimes exceeds realization."
"...decide...whether or not the goal is worth the risks involved. If it is, stop worrying...."
"The most difficult thing is the decision to act. The rest is merely tenacity. The fears are paper tigers. You can do anything you decide to do. You can act to change and control your life and the procedure. The process is its own reward."
"Women must try to do things as men have tried. When they fail, their failure must be but a challenge to others."
"Adventure is worthwhile in itself."
"The most effective way to do it is to do it."
A New Search for Amelia Earhart's Plane
On Tuesday, National Geographic reported that Robert Ballard, the man who discovered the wreck of the Titanic, would embark on a mission to search for signs of Earhart and Noonan.
"I'm a hunter—you have to become the prey that you're hunting," Ballard told National Geographic. "I put myself in that cockpit, and I began becoming Amelia."
While Ballard had success with the Titanic he noted that some things maybe "shouldn't be found," Earhart possibly being one of them.