National Beer Lover's Day 2019: Here Are the Best Deals to Help You Celebrate
For many of us, the second we clock out of work is time to crack open a brew - and there's no better excuse than on National Beer Lover's Day.
Celebrated on September 7, bars, restaurants and pubs across the U.S. are offering discounted beers for you to enjoy - sensibly, of course. And because drinks and snacks go so well together, many are also offering deals on food, too.
With brewpubs, microbreweries and independent bars more popular than ever, there are a huge number to choose from. There is currently a record high of more than 6,300 U.S. breweries, according to the Brewers Association.
What is National Beer Lover's Day?
National Beer Lover's Day is a good excuse to enjoy a refreshing brew - but the day has some historical significance too. On April 7, 1933, the sale of beer containing less than 3.2% alcohol was again permitted in the U.S.
One of the easiest ways to find local deals is by searching Twitter or Instagram for #NationalBeerLoversDay.
Here are just a few of the deals up for grabs.
Steam Theory Brewing Company, Dallas, Texas
The Steam Theory Brewing Company in Dallas, Texas, is celebrating with $5 beers all day. Happy hour is from 3pm - 7pm and you can get $2 off fried pickles, nachos, fruit plates, queso & salsa - delicious.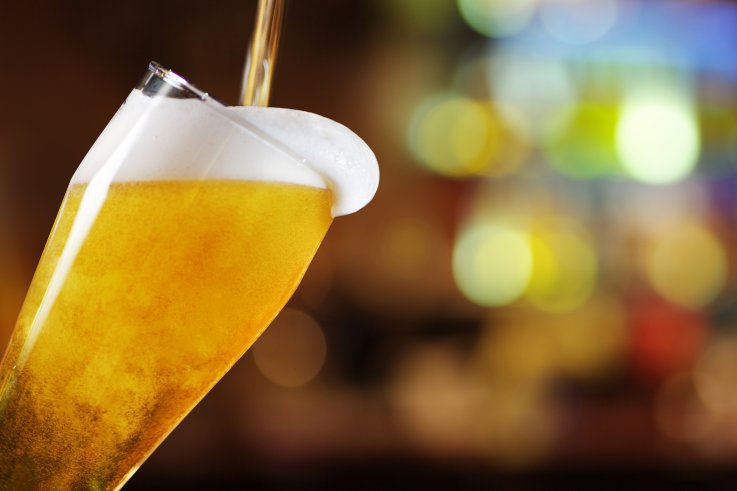 Mosaic Restaurant and Bar, San Diego, California
One beer not enough? At the Mosaic Restaurant and Bar in San Diego, this Saturday is the last day to get a bucket of beer - hopefully to share with friends. Prices start from around $23.
CityAcreBrewing, Houston, Texas
CityAcreBrewing in Houston is offering an all-day happy hour on all beers, as well as a $12 burger, fries and beer combo - because no food goes together better than those. The brewpub has 10 rotating taps of craft brews, as well as a menu based on its garden.
King's BierHaus, Houston, Texas
You can get most signature draft beers at King's BierHaus for $5, as well as speciality bites for $5 too in case you get hungry. Take your pick from pretzel bites, Bavarian fried pickles, giant beer pretzels and gourmet deviled eggs.
Hussong's Mexican Cantina, Las Vegas, Nevada
Hussong's Mexican Cantina has a number of deals from 3pm to 6pm, including $5 draft beers as well as $3 tacos - what could be better? You can also get beer buckets - containing five drinks - for $20.
The Shores Restaurant and Bar, La Jolla, California
Head to the Shores restaurant and bar for an extended happy hour special on Saturday 7 September.
National Beer Lover's Day 2019: Here Are the Best Deals to Help You Celebrate | Culture