Celebrating National Book Lovers Day doesn't have to come with a deep commitment to a new book, as there are a number of novels out there that can be read in a single day.
Acknowledged annually on August 9, National Book Lovers Day encourages people to celebrate their favorite pieces of literature. Along with paying tribute to some of the books that captured a place in a person's heart, people are encouraged to take a break from their smartphone and enjoy a new story or reconnect with one of their favorites.
A Pew Research poll in 2018 found that 24 percent of adults hadn't read a book in the past year. While some people may assume that older adults would be more likely to sit down and read, the Pew Research poll found people between the ages of 18 and 49 read more than older respondents.
An earlier survey found that aside from learning, gaining knowledge and discovering information, the reason most people liked reading was for the pleasure of escaping reality. So, in honor of National Book Lovers Day, here are seven titles that allow you to be immersed in another world, but are able to be completed in a single day.
Of Mice and Men
Written by John Steinback, Of Mice and Men tells the story of George and Lennie, two men who work as laborers in California. Forming a pseudo-family, the two find work that could help them reach their dream of buying land of their own, but a turn of events leaves George with a tough choice.
Pages: 112
Breakfast at Tiffany's
Breakfast at Tiffany's by Truman Capote takes readers into the life of Holly Golightly, a Manhattanite that maintains her lifestyle by socializing with wealthy men. Golightly befriends her neighbor and begins to share tidbits of her life, revealing a woman who's carefree on the outside but possesses the same anxieties as others on the inside. As most novels are, this one is different from its beloved film, but equally enjoyable.
Pages: 160
The Great Gatsby
A common novel for high school literature teachers, The Great Gatsby by F. Scott Fitzgerald chronicles the life of Jay Gatsby and his estranged love Daisy Buchanan. Told through the eyes of Nick Carraway, Gatsby's neighbor and Buchanan's cousin, the novel tackles love, status, betrayal and loneliness.
Pages: 180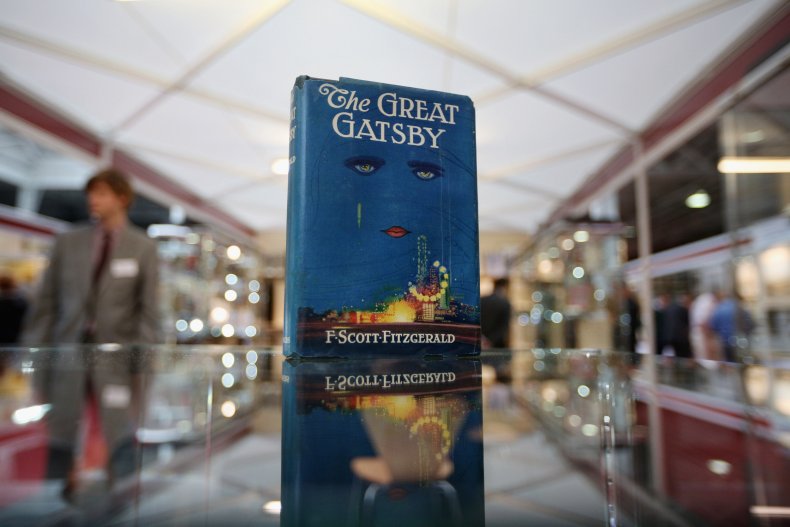 The Picture of Dorian Gray
Once censored out of fear of being indecent, The Picture of Dorian Gray by Oscar Wilde, tells the story of an artist, Basil Hallward, and his muse, Dorian Gray. Throughout the book, Gray learns the cost of living a superficial life, as depicted in the transformation of a portrait of himself.
Pages: 140
You & Me: A Novel
Written entirely with dialogue, You & Me: A Novel by Padgett Powell, brings readers into the world of two southern men. Their conversation, which were likely alcohol-induced, tackle the going-ons around them and some of life's big questions, such as, why we don't live as if today were the last day of our lives despite knowing we should.
Pages: 208
Night
Highly regarded as one of the greatest books written about the Holocaust, Night by Elie Wiesel is an autobiographical account of his time in Auschwitz. Along with revealing the daily horrors he experienced, Night also addresses many philosophical points about the Holocaust.
Pages: 120
Heartburn
Nora Ephron's only novel, Heartburn, is a fictional take on her real-life experience of finding out her husband was cheating on her while she was pregnant. The novel chronicles the life of Rachel Samstat, a woman who discovers her husband's having an affair and simultaneously wants to win him back and leave him.
Pages: 179
While the page counts can give you an idea of how long a book is, they can vary based on how each version is formatted.