National Book Lovers Day: How Local Bookstore 'Book Beat' Stayed Open for Years After Borders 2 Miles Away Closed Down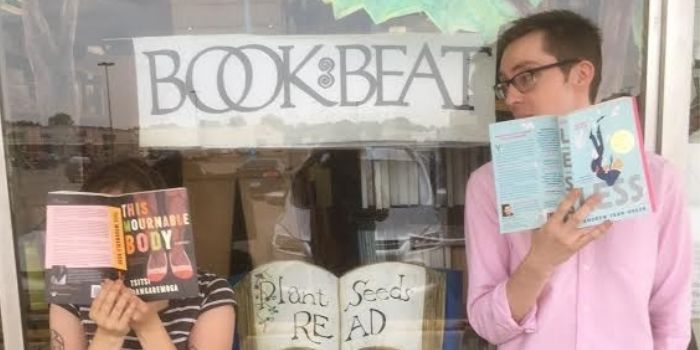 The story of Book Beat is not one unlike the tale told in Nora Ephron's You've Got Mail, but this time, the local bookstore stays in business while the large chain store, Borders, has to shut its doors.
Colleen Kammer and Cary Loren, the owners of the 3,500-square-foot Oak Park, Michigan, store Book Beat, grew up in the Detroit metro area, and Kammer told Newsweek that even in high school, where the two met and became sweethearts, they shared a love of books.
After Loren got a degree in photography, the two were trying to figure out what they wanted to do with their lives and considered moving to California with some of their friends. In the end, they decided, "well, someone's gotta stay," and with the help of Loren's parents' financing, Book Beat opened for business in 1982.
From the opening of a Borders only two miles away to the invent of Amazon and e-readers, Book Beat's ability to weather the storm for 36 years is something Kammer credited to good, old-fashioned hard work.
"Every day's a struggle. I always tell people, 'I've never had an easy day,' because if you think it's easy, then you're not doing something, and then you're behind," she explained to Newsweek. "As soon as you think you're resting on a laurel then something's not getting done. And you can't be behind because you always have to keep moving to stay afloat, to be here."
The way Loren sees it, the store's survival is dependent on one person—his wife.
"I think the secret weapon of the store is Colleen. She's the whole spine of the store," Loren told Newsweek. "She's really this devoted person. She believes in the store and believes in what we're doing."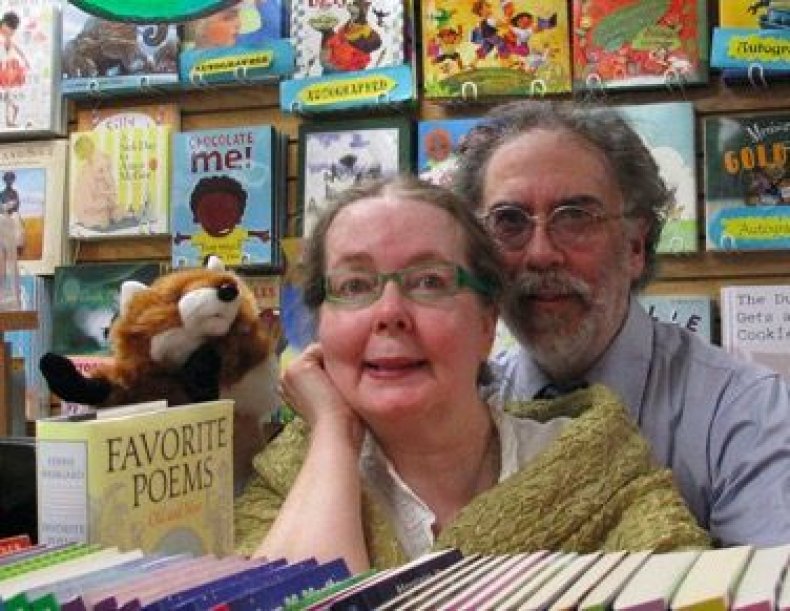 Kammer is an avid reader and believes that one of the best things a bookstore can give to its customers is knowledge of what's stocked on the shelves. After working at the store and putting in extra hours for the "details" that keep the store afloat, she goes home and opens a book.
"I try to know our customers and remember what they like so I can bring them back for the next book by that author," she explained to Newsweek. "And to know what's something that our customers would like, so it's more personal when we're ordering. I think that is one reason why we're here."
To compete with the "perfect" Borders store that opened up only two and a half years after Book Beat's grand opening, Kammer and Loren decided their store would specialize in children's books, photography and art books.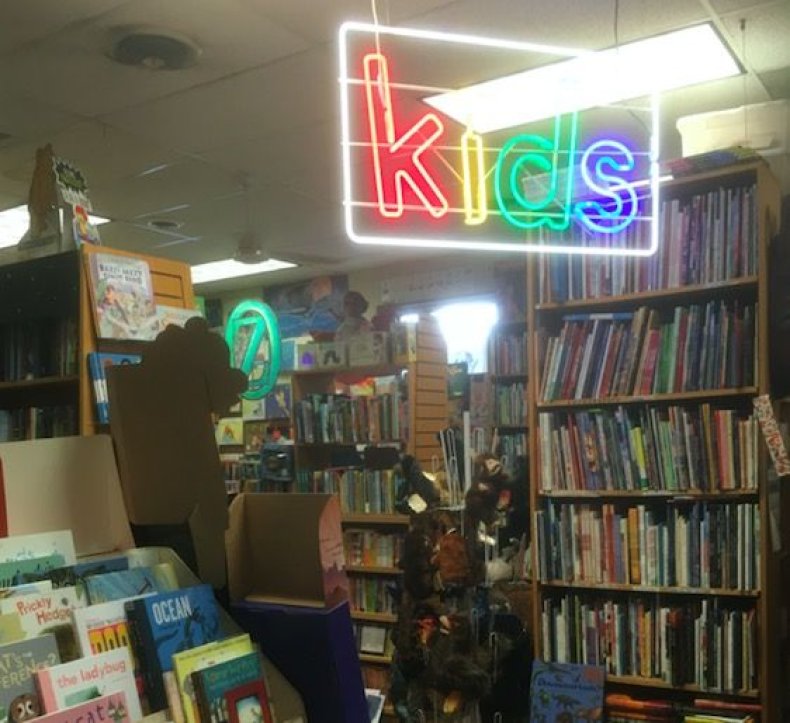 Being versed in children's and young adult books is considered a core value and a lot of Kammer's time is spent reading those genres. It gives her the ability to recommend a book that may have been overlooked or not a bestseller, but is still a great read.
"They're seeing things in our store that they're not seeing somewhere else," Kammer explained, and Loren added that their customers are independent thinkers who come into the store for books that may be unusual or offbeat.
Other customers are who Kammer called "mavericks," people who are well-read and specifically want to support their independent bookstore because of the interesting finds it provides. Some customers are even people the couple has watched grow up and are now bringing their own kids into the store to discover a love of literature, which is what Loren finds most fascinating.
"It's satisfying to see people raising readers," he told Newsweek.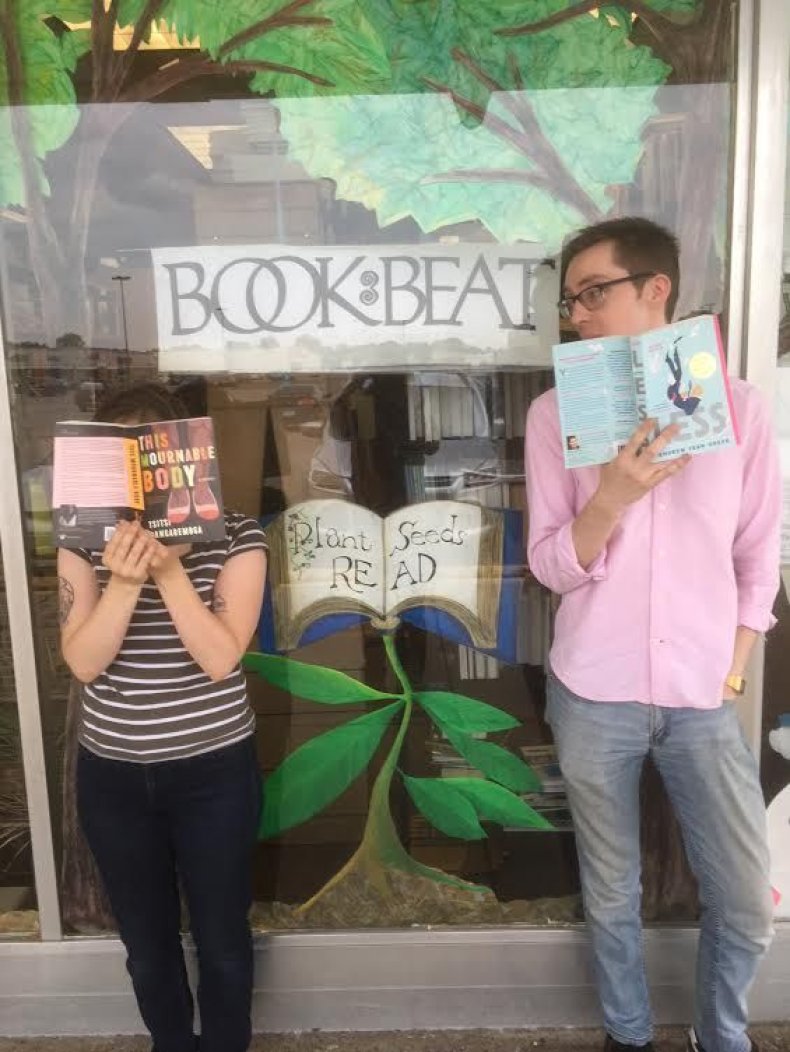 Unlike in You've Got Mail when Fox Books reveled at the moment that local stores went under, the day Borders closed wasn't a celebration for Book Beat. On the contrary, both Loren and Kammer easily admitted it was a difficult time.
"I thought it was a terrible moment because we were surviving with them—it was never an easy thing—but it told me there's something wrong with how the consumer is thinking about books if they would let them go," Kammer explained and added Borders closing was the moment she realized Amazon was getting "too much power."
Loren feels bad when Borders or any other chain goes out because similarly to their own store, big stores "serve a purpose," as well, and he even likes sending customers to a chain if they're looking for something Book Beat doesn't have.
The survival of the local bookstore isn't just for the benefit of the owners, either, and Kammer stressed that supporting local stores makes the entire community a better place. Unlike Amazon, which isn't in the community, Kammer explained that independent stores put tax dollars into the local economy, including the fire department, library and school districts.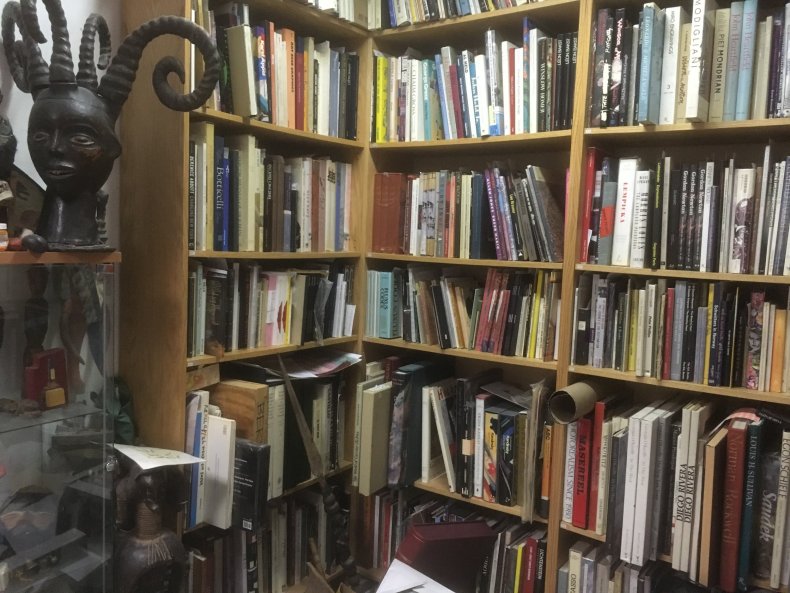 Stores closing means fewer taxes are generating revenue for the town, which potentially leads to a library closing or the school having to make sacrifices. "It's all dependent on the homeowner rather than stores chipping in to help," she told Newsweek. "When people are going to Amazon they're making a choice against their own community."
Along with putting tax dollars into the local economy, Kammer noted that there's something nice about being able to walk into a store, look through the shelves, and make a purchase knowing that someone in the community has a job.
"That is the thing about a bookstore. There's so much there to look at that you're not seeing by just punching buttons on the computer," Kammer said. "Something is going to be there that you didn't expect or know was there."
While big bookstores are a bit of a pay-to-play scenario, Loren explained that at Book Beat, the books that are faced out aren't there because the publisher paid for them to be promoted. They're on display because the staff just thinks it's a worthwhile read even if it isn't a best seller.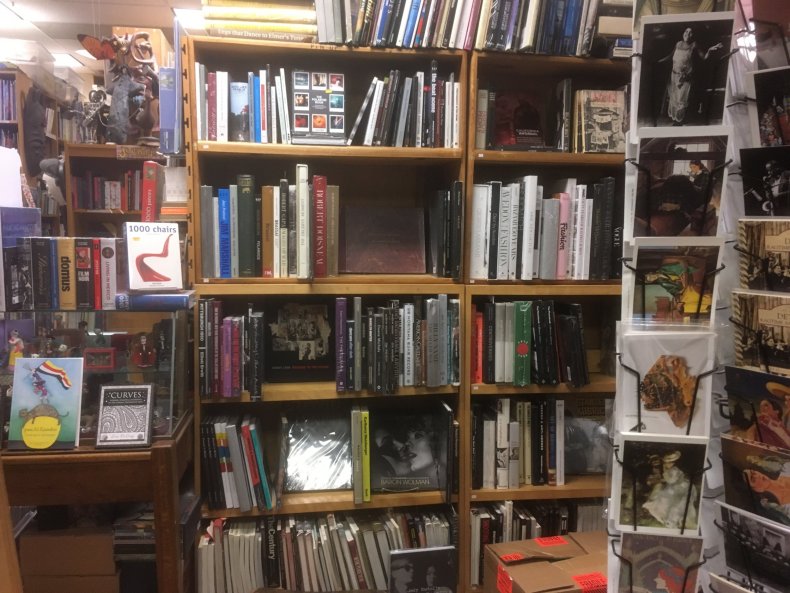 While Book Beat has had the success that not even the romantic-comedy silver screen could deliver, its survival wasn't always guaranteed, and there have been multiple worrisome occasions.
Loren pointed to the early 2000s during the Gulf War, when it just seemed like people weren't shopping, and a gut instinct Kammer had around 2007 that might have saved them from going under.
Initially, they'd wanted to expand into a butcher shop that was next door, but the owner's wife passed away and for years he didn't want to close the store because he'd be lonely. Right around the time of the Great Recession, the butcher approached Book Beat about expanding, and while Loren was ready to make the move, something was telling Kammer it wasn't the right time.
"If I could exist how I existed for 25 years, this is what I'm meant to have … I just knew we shouldn't [expand]." Kammer recalled she thought at the time. "My husband after that said, 'You saved the store,' because we might not have survived if we had gotten larger."
Since the store's opening, Book Beat has had the same landlord, and Kammer credited their success at least partially to getting fortunate with rent that hardly increases.
Similarly to the iPod, which houses thousands of songs in one device, e-books provide users with the ability to carry their digital library with them wherever they go. While some may have thought e-readers would be the demise of the physical book, Loren's found it to largely be a fad that's petered out. For the most part, he sees people returning to the traditional method of reading with paper books.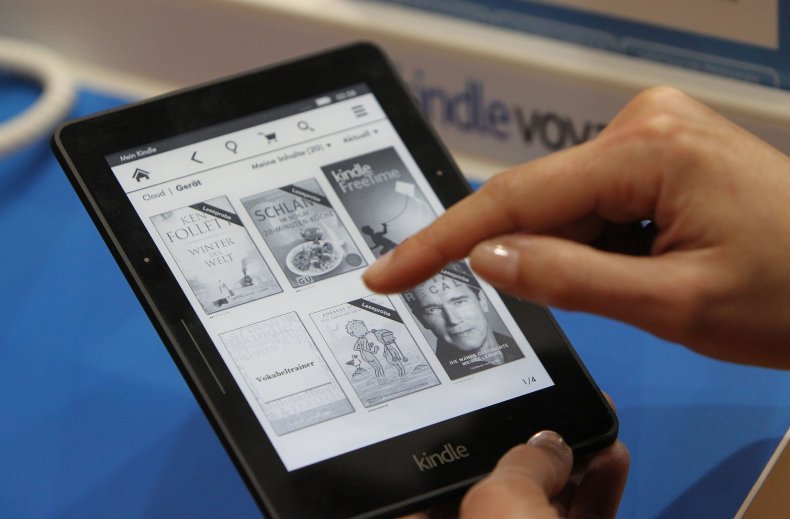 As far as their own favorite book, neither Loren nor Kammer would commit to a concrete favorite, but both had ones that stood out in their minds. For Kammer, it's The Once and Future King by T.H. White—it's one that she's always willing to recommend.
For Loren, it's the inspiration for the Rolling Stones' Beggars Banquet album, The Master and Margarita by Mikhail Bulgakov. He stumbled upon it when he noticed a bookshelf with only one book on it at a stranger's house where he was staying.
"She had hundreds of copies in all different languages and every different cover," he recalled to Newsweek. "So I borrowed one, and I read it, and I said, 'This is one of those books that changes your life.' It's so deep and so fascinating."
Before the book was published, Bulgakov, who was unable to find meaning in his own life, wrote to then–Soviet Union Dictator Joseph Stalin, begging for permission to leave the country so he could write. Loren told Newsweek that Stalin wrote back, explained he was a fan, asked what the author wanted from life, and then gave him "every fantasy he ever wanted." The book was published underground and was released 20 or 30 years after Bulgakov's death—it sold out in a single day.
On Saturday, Book Beat will celebrate its 36th anniversary with sales, author signings and live music. While the store's decades-long survival proves it's clearly a meaningful establishment to customers, Loren left Newsweek with a story proving that customers have also had an impact on the store.
Toby Holtzman was a successful builder in the area who became one of their wealthy customers and the book collector even started libraries. Shortly before he died, Holtzman was asked what he wanted people to know most about books and he replied: "Read to your children and grandchildren. Take them to libraries and bookstores."