The National Is the Latest Band to Cancel a Tour Amid Coronavirus Fears
The National is the latest band to announce concert cancellations as the coronavirus COVID-19 spreads around the world. Citing the danger to public safety, the indie-rock band cancelled two Tokyo shows in March.
"Much to our disappointment, in the interest of public safety our March 17 and 18 dates in Tokyo have been cancelled," The National's official account tweeted Monday. "We look forward to returning in the future and performing for our friends in Japan."
Refunds will be available "at the point of purchase" from March 3 to March 31.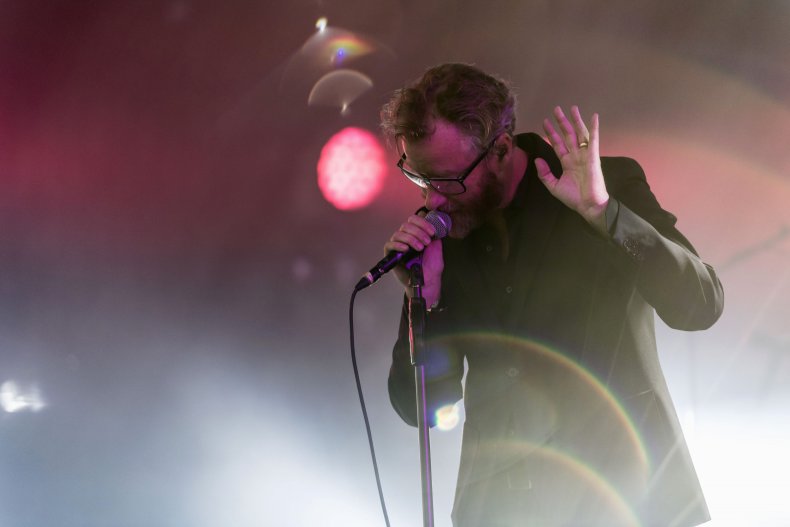 The National isn't the only band cancelling tour dates, particularly in regions with high rates of infection. COVID-19 infections have been confirmed in more than 60 countries, with more than 89,000 cases reported, including more than 3,000 deaths.
Other cancellations include:
BTS - The immensely popular South Korean boy band cancelled multiple concert dates in their "Map of the Soul Tour." Affected dates were all in Seoul, South Korea, at the Seoul Olympic Stadium in mid-April.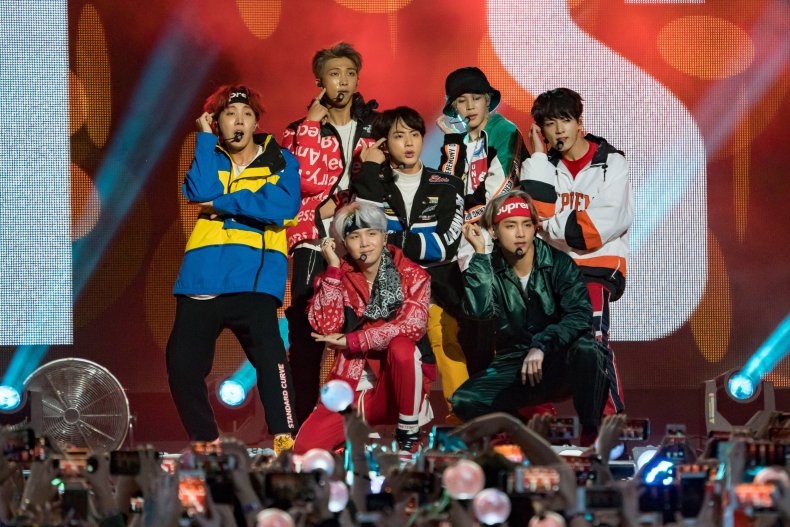 "The current global coronavirus (COVID-19) outbreak has made it impossible at this time to predict the scale of the outbreak during the dates of the concerts in April, alongside increasing uncertainty about the cross-border movement of concert staff and equipment," BTS's management company Big Hit Entertainment said in a statement to Rolling Stone.
Additional K-pop acts with cancelled or postponed shows include GOT7, NCT Dream, Taeyeon, 17, Twice and Winner.
Green Day - The rock band postponed scheduled shows in Asia and have yet to announce make-up dates. Additional shows in their "Hella Mega Tour" are still on, including tour dates in Russia, Scandinavia and Western Europe, in addition to U.S. tour stops beginning in July.
Khalid - Citing "the safety of Khalid's fans, his team and everyone who has been working on these concerts," the pop singer announced postponements throughout Asia, including shows in Bangkok, Singapore, Jakarta, Manila, Tokyo, Kuala Lumpur, Mumbai, Seoul and Bangalore, scheduled from March 24 through April 14.
New Order - The English dance-rock band cancelled scheduled shows in Tokyo and Osaka, Japan, citing the "potential quarantine."
Stormzy - The British rapper postponed five March shows in support of his album Heavy is the Head, in Malaysia, Singapore, Japan, China and South Korea.
Other bands and artists with upcoming cancellations due to the spread of coronavirus include: Ruel, Hong Kong Philharmonic Orchestra, Boston Symphony Orchestra and the National Symphony Orchestra.
The spread of COVID-19 will also affect multi-act music shows and festivals, including The Korea Times Music Festival in Los Angeles and March's South by Southwest festival in Austin, Texas.
The contagious coronavirus COVID-19 spreads through respiratory droplets—which may remain virally active on surfaces—spreading primarily through sneezing and coughing. Symptoms of the novel coronavirus, which can take between two and 14 days to manifest after initial infection, include fever, cough, shortness and breath and other respiratory difficulties. Severe cases can cause pneumonia, kidney failure and severe acute respiratory syndrome.
The World Health Organization recommends regular hand washing, covering the mouth when coughing or sneezing, not touching the face and thoroughly cooking meat and eggs.