National Buffet Day: Deals and Promo Codes for Buffet Restaurants, Golden Corral, Cici's Pizza and More
National Buffet Day is today, January 2, and there are plenty of deals and promotions to help you celebrate, at buffet restaurants including Cici's Pizza and Golden Corral. From all-you-can-eat deals, special menus, and gift card offers, there are lots of ways to save on National Buffet Day.
Buffet Restaurants for National Buffet Day:
Cici's Pizza
Golden Corral
HuHot Mongolian Grill
Old Country Buffet
Panchos Mexican Buffet
Shakey's Pizza Parlour
Cici's Pizza
To celebrate National Buffet Day, Cici's Pizza is offering guests a free unlimited buffet with the purchase of an adult buffet with a large drink. This offer will be available through January 2, 2020, but if you can't make it today, Cici's Pizza has other offers available.
You can get $10 off online orders of $30 or more with the code 80025 through Sunday, January 5. Or get a small cheesy bread, a large one-topping pizza and small cinnamon rolls for $9.99, either carry out or online at select restaurants. Cici's has 420 locations across 29 states, with 174 in Texas.
Golden Corral
For a limited time, Golden Corral is running a three-day weekend deal. On Friday and Saturday from 4 p.m. and on Sunday after 11 a.m., enjoy Golden Corral's Fish Fry Friday, Carved Prime Rib on Saturday and Slow-Smoked Sirloin on Sunday. Prices will vary by location, so check with your local Golden Corral for more details. Golden Corral has nearly 500 locations nationwide.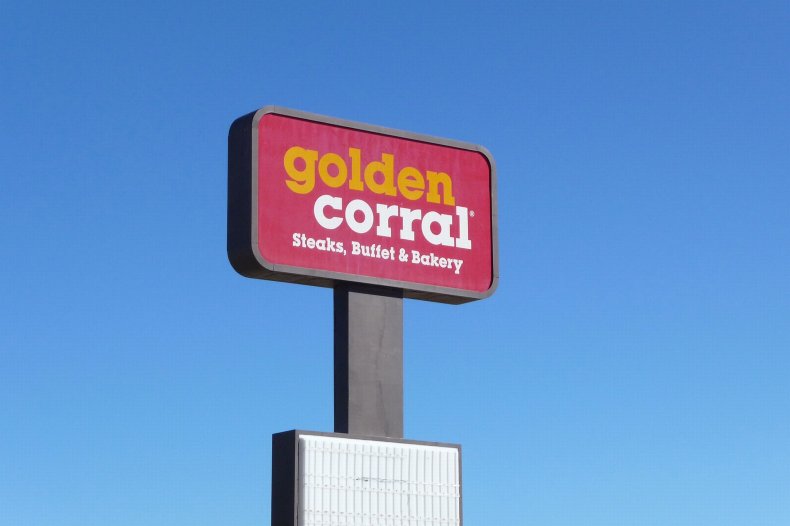 HuHot Mongolian Grill
You can get a free appetizer or dessert at HuHot Mongolian Grill when you sign up for their rewards scheme. At HuHot Mongolian Grill, you choose your favorite ingredients and sauces to make your own all-you-can-eat stir-fry. There are HuHot Mongolian Grill restaurants across 17 states.
Old Country Buffet
Sign up to Old Country Buffet's Crave Connection rewards club to be emailed discounts and special offers. Additionally, senior citizens get a discount at Old Country Buffet every day. Old Country Buffet has locations in states including Arizona, Colorado, Minnesota, Ohio, Pennsylvania, Washington, and Wisconsin.
Panchos Mexican Buffet
You can get a $5 gift card when you purchase a $25 gift card at Panchos Mexican Buffet until January 15, 2020. Panchos Mexican Buffet has restaurants in Arlington, Fort Worth and North Richland Hills, Texas.
Shakey's Pizza Parlour
From Monday through Friday, 3 p.m. until 6 p.m., Shakey's Pizza Parlour offers guests a $5 Happy Hour deal on pizza and beer. Plus, from Monday through Thursday, from 8 p.m. until closing, guests can get a large combo for $8. Choose from either a pizza and a pint of beer or Pepsi for $8, or a pizza and large order of Mojo's – which feeds three to four people – for $19.99. Shakey's has locations in California and Washington.