National Burrito Day 2018: Where To Score The Most Delicious Deals
Foodies rejoice—Thursday marks the return of National Burrito Day, the annual holiday that celebrates those delicious tortilla-wrapped logs of rice, beans, guacamole and other vegetables. In celebration, brands across the country have announced special food deals.
Here is a roundup of the best deals for National Burrito Day 2018: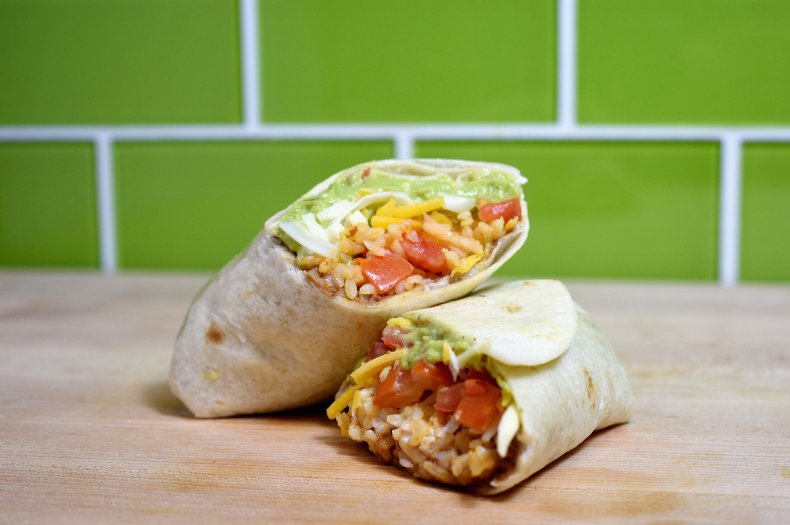 Rubio's, a Tex-Mex restaurant chain based in California, is offering a $5 burrito with the purchase of any drink. Customers must present this coupon in order to cash in on this bargain.
El Pollo Loco, another chain based in sunny California, posted a coupon valid for a buy-one-get-one (of equal or lesser value) free on their National Burrito Day website.
Del Taco, a California-based fast food restaurant, is taking a slightly different route this National Burrito Day. Customers who visit any location and buy two Classic Burritos for $5 will get a free small order of Del Taco's signature krinkle-cut fries.
Taco Bell has a special week-long celebration for customers living in San Antonio, Texas. According to mySanAntonio.com, the chain's San Antonio locations are offering a free burrito with the purchase of a large drink from Monday through to Sunday, April 8.
Jimboy's Tacos, a Mexican-style fast food restaurant chain based in Sacramento, California, lowered its price for bean and cheese burritos to just $2 for the holiday, according to Parade.
Qdoba, yet another California-based national chain, is offering a special deal for its customers in North Carolina. Customers at participating Qdoba locations in Charlotte, Raleigh and Gastonia will get a free 10 inch chicken burrito with the purchase of a drink. According to the company's 14 franchised-owned Qdoba's in the state, the promotion is part of QCarolina Restaurants and not affiliated with Qdoba.
Blue Coast Burrito, a regional restaurant company based in Tennessee, is offering a buy-one-get-one free deal, according to its Twitter account.
Chuy's, a Texas-based Tex-Mex chain, will not be offering free burritos but will be doing something equally as great. The restaurant has partnered up with St. Jude Children's Research Hospital and will be donating $1 of every "Big As Yo Face" burrito sold. The company said that locations in Alabama and South Carolina will not be participating.
Both Chipotle and Moe's Southwest Grill will not be participating in any National Burrito Day promotions.