National Burrito Day: The Best Deals, Coupons and Where to Celebrate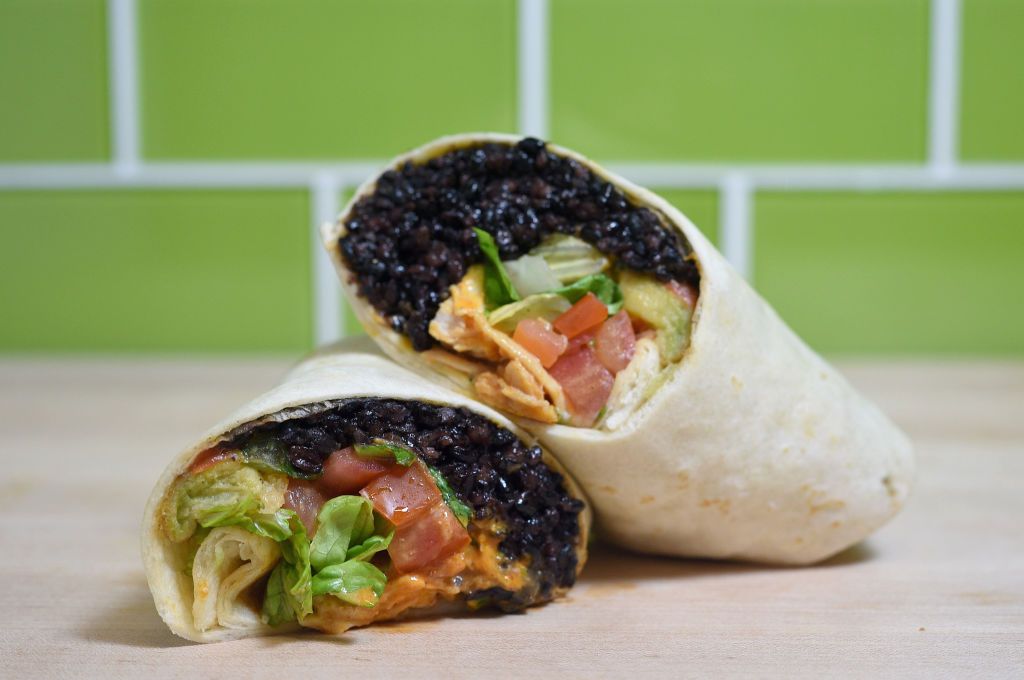 On April 4 the nation celebrates the burrito: a joyous coming together of corn tortillas and a variety of different fillings and sides that showcases the best cuisine of northern Mexico and the southwest United States.
The appeal of the burrito lies in the flexibility of the form. It can be filled with almost any kind of meat—apart from perhaps donkey from which the much beloved food stuff takes its name—and a huge range of vegetables, chilli peppers and other fillings.
Typically burritos contain fillings of minced beef, shredded chicken, beef or pork, grilled or fresh vegetables and black or red beans either whole or refried.
A delicacy of infinite variety, the burrito is all things to all people: To the vegetarian it is the veggie burrito, to the crusty west coast surfer it is the California burrito, to the hungover bro it is the breakfast burrito. Throw down your forks! The burrito asks no questions—the burrito takes us all—just as we are.
El Pollo Loco
Get a free burrito by clicking here. El Pollo Loco is offering a free burrito when you buy a regularly priced burrito or a purchase of equal or greater value.
Del Taco
Download the Del Taco app to get a coupon for a half-pound bean and cheese burrito with a minimum $5 purchase on April 4.
Taco Bell
Sign up for offers with Taco Bell here. The fast-food outlet isn't offeing any specific burrito day deals but is suggesting recipes with 'Bean Burrito Hacks' here.
Baja Fresh
Baja fresh is offering $5 burritos all day long. Individuals wishing to take advantage of this deal have to redeem a voucher on the restaurant chain's Facebook or Instagram page and present a barcode at the time of purchase.
Chipotle
Use the Chipotle app or Door dash to get free delivery on orders over $10 on National Burrito Day.
Dos Toros
Follow Dos Toros on Instagram to get free extra guacamole with your National Burrito Day burrito
Taco John's
Download the Taco John's app to get two for $4 beef burritos and $1 bean burritos at participating Taco John's outlets.
Moe's Southwest Grill
Moe's Southwest Grill will be offering $5 burritos all day long.
Rubio's Coastal Grill
Click here to receive a coupon for $5 burritos all day at Rubio's Coastal Grill. This offer includes any of the chain's wild-caught seafood, all-natural chicken or steak burritos.
The graphic below, provided by Statista, illustrates the best-selling burrito and Tex-Mex chains in the U.S.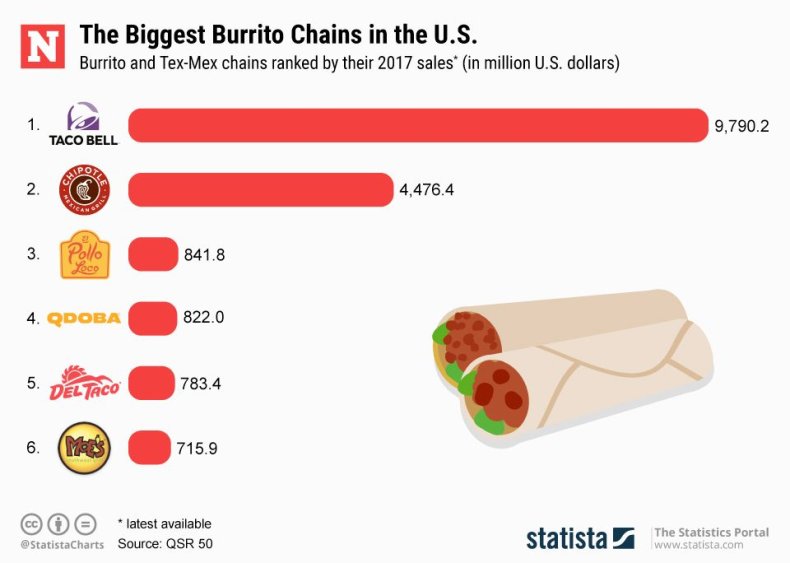 This article was updated to include an infographic.