National Cake Day Deals from Baked by Melissa, Susie Cakes and More
Today is National Cake Day as well as Thanksgiving. Fortunately, bakeries and cake stores across the U.S. have deals and discounts to help you celebrate two delicious holidays in one.
If you're a fan of Baked or Melissa or Susie Cakes, there are plenty of ways to get free or discounted cupcakes, including signing up for rewards apps and promotional codes.
Alternatively, if you prefer eating your cakes by the slice, Boston Market and The Cheesecake Factory are offering customers free cake with certain purchases.
While some of the deals listed below will still be available tomorrow, when better to make the most of them than on National Cake Day?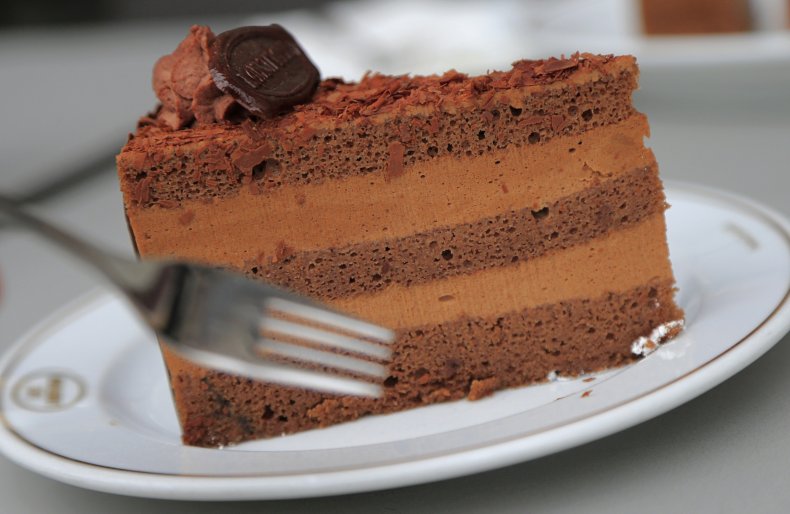 National Cake Day Deals
Baked by Melissa
Susie Cakes
Mrs. Fields
Boston Market
The Cheesecake Factory
Martha's Country Bakery
Baked by Melissa
Today is the last day to get 10 percent off the Friendsgiving 50-pack of cupcakes at Baked by Melissa with the code TURKEYDAY10. The Friendsgiving pack includes your choice of two 25-pack assortments. Prices start from $60 and, despite the name, they can be enjoyed long after Thanksgiving.
Susie Cakes
Celebrate November 26 by signing up for the Susie Cakes rewards app and get two free cupcakes. Vanilla, chocolate, and red velvet cupcakes are all on the menu—which will you choose?
Mrs. Field's
Sign up for the Mrs. Field's newsletter and get 15 percent off. You could use the discount to purchase a coffee cake, or perhaps a cookie cake. Plus, Mrs. Field's is already making Christmas-themed treats, so you can prepare your gifts early.
Boston Market
For a limited time, sign up for the Boston Market rewards scheme and get any two individual desserts free with a $10 purchase. Desserts include carrot cake and chocolate cake—so why not order one of each and share?
The Cheesecake Factory
Until November 30, The Cheesecake Factory is giving customers who purchase a $25 gift card two complimentary slices of cheesecake to be redeemed from January 1 to March 31, 2021. So, although you can't enjoy this deal on National Cake Day itself, it's one to look forward to in the new year.
Martha's Country Bakery
Enter a competition to win a $50 gift card at Martha's Country Bakery. The lucky winner could spend the gift card on cakes like Lemon Coconut or Oreo Mousse.
Newsweek has affiliate partnerships. If you make a purchase using our links, we may earn a share of the sale.