National Candy Corn Day 2019: Best Candy Corn Treats, Deals and Where to Buy
National Candy Corn Day is today, on October 30, just for Halloween. It's a controversial candy, but whether you love or hate it, candy corn is still an incredibly popular choice. The distinct white, orange and yellow treat will be placed in trick-or-treaters bags across the U.S. tomorrow evening, for better or for worse.
If you're a candy corn fan, check out these unusual candy corn products. From candy to cake, these are the candy corn products to buy this year.
Top Candy Corn facts
According to Candy USA, candy corn was invented more than 100 years ago. In the 1880s, George Renninger, an employee of the Wunderle Candy Company, invented candy corn.
Candy corn is associated with Halloween due to corn's link to the fall harvest, according to TIME.
Candy corn was popularized by Goelitz Candy Company in 1898 and it was called "Chicken Feed," according to History.com.
Also according to History.com, the National Confectioners Association estimates that more than 35 million pounds of candy corn are sold each year.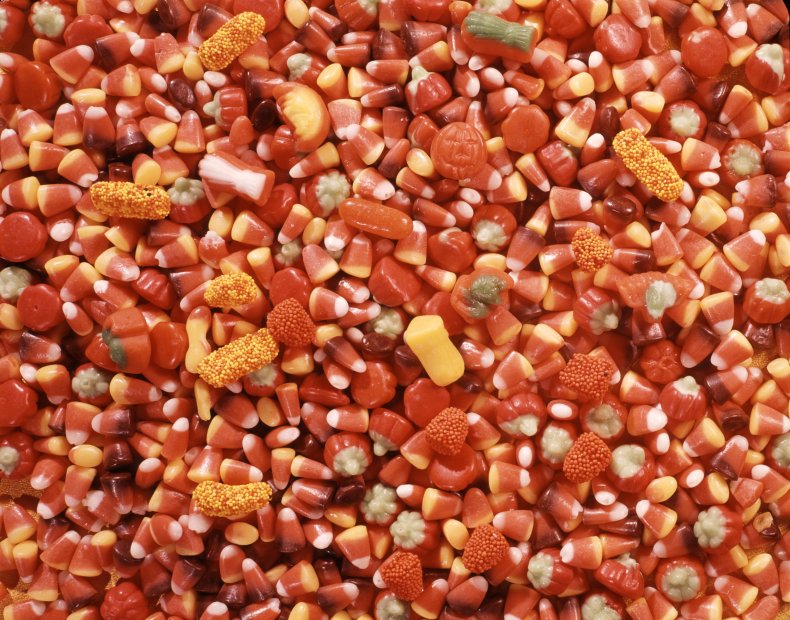 Hershey's Candy Corn bar
Hershey's has a Candy Corn bar, which you can buy in a box of 24 for $27.99 instead of the usual price of $39.99 thanks to Hershey's Halloween sale. You can get 30 percent off other Hershey's products like Hershey's assortments and a Reese's Peanut Butter Cup costume. Hershey's Candy Corn bar is a seasonal white creme bar with chopped candy corn pieces. Order ahead to enjoy over the Thanksgiving and Christmas holiday season.
Candy Corn Cake by Magnolia Bakery
This Candy Corn Cake by Magnolia Bakery is perfect for candy corn fans. The white, orange and yellow buttercream cake is topped in yellow and orange sprinkles and would be great served with candy corn. The 6" cake serves eight to 10 people, costs $65, and Magnolia Bakery ships nationwide Monday – Thursday. The candy corn cake would make a great Thanksgiving Day treat and as the cake doesn't contain any actual candy corn, you'll be sure that everyone will enjoy it, even those who aren't the biggest fans of the Halloween candy.
Brach's Smores Candy Corn
For a candy corn treat to enjoy throughout the fall season, try Brach's Smores Candy Corn. The candy corn is flavored with melted marshmallows, graham cracker crust, and milk chocolate. Brach's suggests eating them alone or using them to top cookies. Brach's has even provided a smores candy corn bar recipe, which would be a great Halloween activity. The Smores Candy Corn can be bought online at Target, Amazon, CVS, Walmart, and Jet.