National Cappuccino Day 2019: Deals from Starbucks, Dunkin' Donuts and More
Today (November 8) is National Cappuccino Day, a day set aside those coffee lovers who think a latte is too weak and an espresso is a bit much.
What is a Cappuccino?
As defined in Merriam-Webster, a cappuccino is an espresso coffee topped with frothed hot milk or cream, and often flavored with cinnamon. It is different to a flat white, which does not have frothed milk.
Where Does the Word 'Cappuccino' Come From?
Unlike other coffees, cappuccino does not get its name from its method of preparation. Terms such as espresso ("express") and macchiato ("spotted") come directly from the Italian words for how the coffee is made, but cappuccino bucks that trend.
According to Merriam-Webster, the word 'cappuccino' comes from the Capuchin friars. They were members of the larger Franciscan orders of monks founded in the 16th century. Known for their missionary work and dedication to extreme poverty, the monks wore simple, brown robes. When the frothed milk hot drink was first introduced in Italy, it was named after the friars because the color of the drink matched their robes. It became part of the English language in the late 1800s, according to Merriam-Webster.
National Cappuccino Day 2019 Deals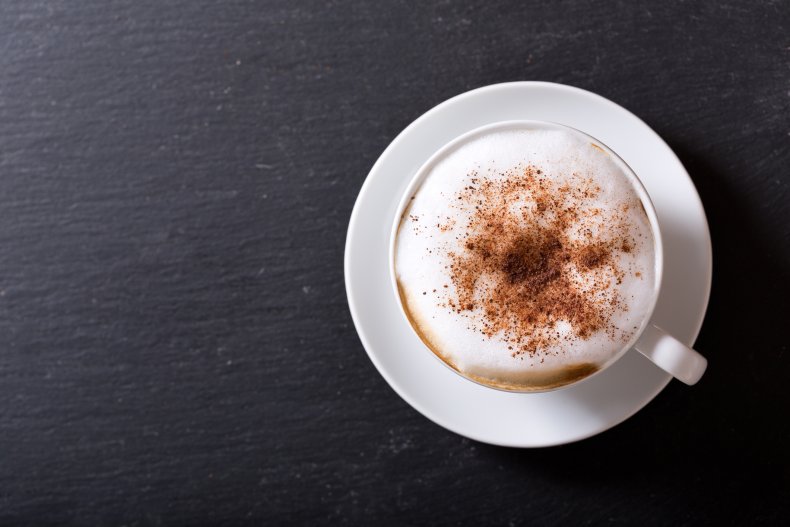 Starbucks: Get a $15 eGift when you spend $50 or more at Starbucks store online. The code is EGIFT15. Credit: CouponFollow
Dunkin' Donuts: Save up to 25 percent with coupon code FALL online. Perfect for buying yourself a cappuccino and a treat. Credit: CouponFollow
The Coffee Bean & Tea Leaf: Get 20 percent off and free shipping with code COFFE6. Credit: CouponFollow
Coffeeforless.com: Get 10 percent off across the website with code BIGGEST. Credit: CouponFollow
Coffee Beanery: Get 15 percent off orders with code BDAY2019. Credit: CouponFollow
Peet's Coffee & Tea: Get 20 percent off orders from Peet's with code BOO. Credit CouponFollow
Gevalia Coffee: Get 10 percent off an entire order from the website using code GEVALIA10. Credit CouponFollow
Baileys 2-Step Cappuccino K-Cups: Get 40 percent off a 36 pack of these K-Cups on Groupon.com
Chef's Star: Buy a Chef's Star Automatic Milk Frother, Heater, and Cappuccino Maker from Groupon.com for $34.99, just over 40 percent off
BonJour Coffee: Get 56 percent off a two-piece set of insulated borosilicate glass cappuccino cups using Groupon.com
OSP: Make cappuccinos at home with a handheld electric milk frother. Groupon.com is offering 47 percent off original price, making one just over $10
Groupon+ is also offering cashback on purchases in coffee stores up and down the U.S. Check up local stores for details.