National Cash Back Day 2019: Best Cash Back Deals at Amazon, Macy's, Sephora
National Cash Back Day is today (November 7). This is the first National Cash Back Day and was established by RetailMeNot.
In celebration of the holiday, customers will have up to 20 percent cash back from RetailMeNot at hundreds of retailers, online, for 24 hours. Shoppers can make the most of National Cash Back Day by getting some money back on your holiday shopping ahead of Black Friday and Cyber Monday.
What is National Cash Back Day?
According to RetailMeNot, it created the website to celebrate the start of the holiday season with offers. National Cash Back Day will happen every first Thursday of November. This year, shoppers will have 24 hours of access to cash back at hundreds of major stores.
To claim this offer, customers should sign up or create an account at RetailMeNot. Then, they should choose the offer they want to activate and will be directed to that online store to make a purchase. Once the purchased is approved, customers will be notified with 45 days that the cash back amount will be available in their RetailMeNot wallet, which can be claimed via Venmo or PayPal.
What is Cash Back?
Cash back sites allow online shoppers to claim money back on their purchases, according to Money Pantry. Typically, customer will sign into a cash back site, click on a cash back offer and begin shopping at their desired store.
The cash back site will track the customer's purchases and credit their account with their cash back earnings, which can be withdrawn as cash. However, some cash back sites pay the customer their earnings in gift cards and it varies by site.
How do cash back sites work?
Cash back sites may seem too good to be true, but there is a reason behind companies seeming to give away money for free. When a customer purchases a product through a cash back site, the retailer will pay the cash back site a commission. The money the customer earns is a percentage of that commission.
However, it's worth making sure buying through cash back sites will give you the best deal. Jill Papworth said in The Guardian: "Whatever you are buying, the rule is to identify the right product first, and only then check if you can get an even better deal by going through a cashback site.
"These sites are not regulated, which means you have no compensation rights if one goes bankrupt owing you money in the form of cash rewards."
What are the top cash back sites?
Lemoney: Online shoppers get Turbo Cash Back with Lemoney, which allows customers to use turbo credits to boost the amount of cash back they earn.
Mr. Rebates: Cash back sites often require shoppers to earn a certain amount of cash back before it can be withdrawn. Mr. Rebates minimum pay out is just $10.
Rakuten: Rakuten, formerly known as eBates, has been featured in The New York Times, CNN, Good Housekeeping, and The Wall Street Journal. You can get up to 40 percent cash back at more than 2,500 stores.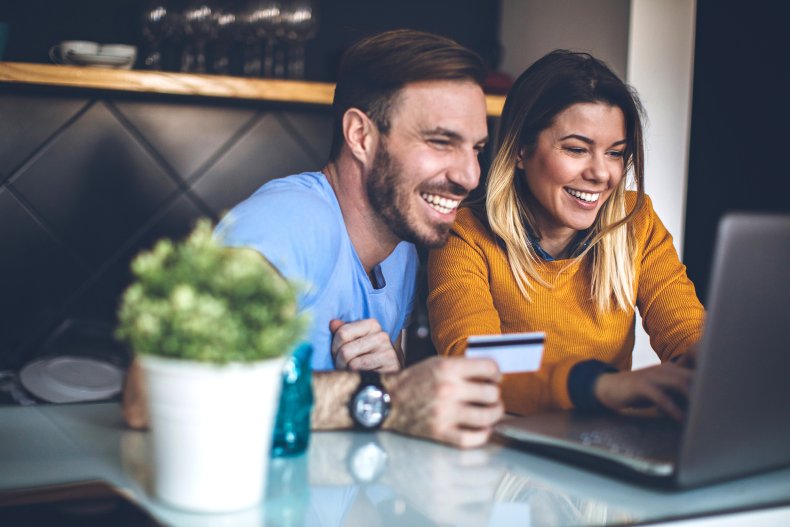 Stores offering cashback for National Cash Back Day 2019 through RetailMeNot:
Academy Sports: 20 percent cash back
Adidas: 20 percent cash back
Amazon:
12 percent

cash back on Home, Garden, Kitchen & Housewares
10 percent

cash back on Grocery, Fresh and Prime Pantry
6 percent cash back on Home Entertainment
12

percent cash back

on Beauty, Luxury Beauty, Grooming
8 percent cash back on Toys & Games
8

percent cash back on Echo, Kindle, Fire TV & Fire Tablet
10 percent cash back on Clothing, Accessories, Jewelry, Watches, Handbags, Shoes & Lugg
ASOS: 10 percent cash back
Aeropostale: 12 percent cash back
Aldo: 18 percent cash back
American Eagle Outfitters: 16 percent cash back
Aveda: 20 percent cash back
Banana Republic: 12 percent cash back
Bass Pro Shops: 15 percent cash back
BCBGeneration 16 percent cash back
bareMinerals: 20 percent cash back
Bergdorf Goodman: percent cash back
Bloomingdale's: 10 percent cash back
Bobbi Brown Cosmetics: 10 percent cash back
Bonobos: 20 percent cash back
Canon: Up to $100 cash back
Coach: 12 percent cash back
Champion USA: 20 percent cash back
CVS: 20 percent cash back
Dollar Rent A Car: 20 percent cash back
Elf Cosmetics: 20 percent cash back
Elizabeth Arden: 20 percent cash back
Frame Denim: 20 percent cash back
Hanesbrands Inc: 20 percent cash back
Harvey Nichols: 20 percent cash back
Holiday Inn Express: 20 percent cash back
Horchow: 16 percent cash back
Intermix: 17 percent cash back
JoS. A. Bank: 20 percent cash back
Kate Spade: 12 percent cash back
Kendra Scott: 20 percent cash back
Kerastase: 14 percent cash back
Lenovo: 20 percent cash back
LifeLock: 60 percent cash back
L'Occitane: 20 percent cash back
Lululemon: 8 percent cash back
Macy's: 20 percent cash back
Mattress Firm: 18 percent cash back
Moda Operandi: 14 percent cash back
Neiman Marcus & Neiman Marcus Last Call: 16 percent cash back
NEST Fragrances: 10 percent cash back
One Kings Lane: 16 percent cash back
Postmates: 30 percent cash back
Ray-Ban: 20 percent cash back
Rebecca Minkoff: 20 percent cash back
Sears: 20 percent cash back
Sephora: $20 cash back on $100
Smashbox: 20 percent cash back
Stubhub: Up to $60 cash back
T3 Micro: 20 percent cash back
Tarte Cosmetics: 20 percent cash back
The Home Depot: 14 percent cash back
Under Armour: 20 percent cash back
Ugg: 20 percent cash back
Ulta: 10 percent cash back
Vineyard Vines 20 percent cash back
Vistaprint: 20 percent cash back